Yay!  It's May!  and spring MAY be upon us here in Southern Alberta!   Dammit - I said it.  just wait for the weekend forecast to come in...
yep - there it is...snow - Saturday and Sunday.  Sorry, guys.  It was bound to happen.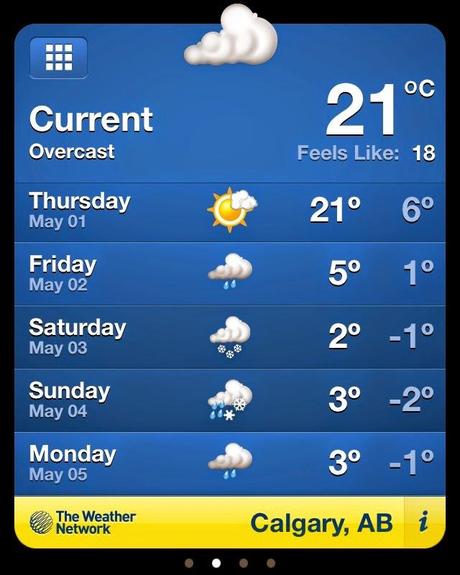 1) So dare I dream...but today marks 6 weeks since my stress fracture diagnosis.   The end is near - I am pretty much always pain free now.   It has come leaps and bounds in the past two weeks and I am starting to get antsy to run.  I was told "no running for 6 weeks" and that is up now.  I plan to do an "around the block" test this weekend - very slowly and stopping if I have any pain.  I just want to see if it is even going to be possible for me to attempt the Mother's Day 5k with my family next weekend.   Keep your fingers crossed for me...I know mine are.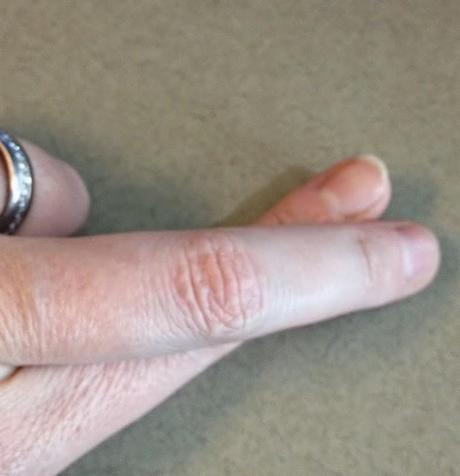 2) My trip is soooo soooooon! (24 sleeps - just sayin')   This weekend, I am taking some momma alone time and going shopping for resort wear.   Ok - that made me sound like I'm about 75 years old.   My shopping list includes 2 swimsuits that make me look and feel AH-MAY-ZING!  And shorts.  I'm still much heavier than I want to be going into this trip, but I am going to work with what I have and make the most of it.  I did eke out a win on my DietBet, but not by much.  At least my winnings can go to something useful like this shopping trip.  Wish me luck.
3) I've kind of found a slightly different way to style my hair that makes me want to vomit less.  Remove one defined part and just stop caring and it almost behaves itself...here's hoping I can keep it up.  I won't repost the before shot that I posted last week.  I don't want to scare you two weeks in a row...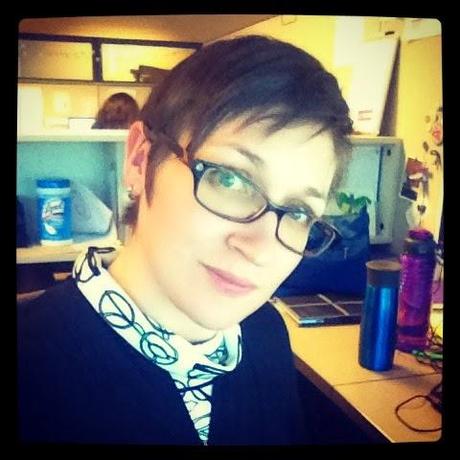 I don't get my hair cut again until right before we leave.