1) The girls costumes are ready and laid out to put on tonight.  We did a little fashion show earlier in the week to make sure everything was ready.
TinkerDoodle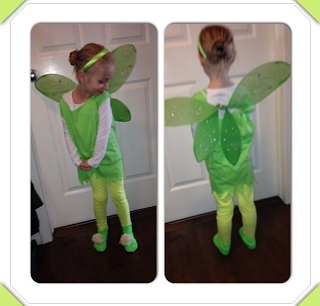 I did have to make an emergency trip to the Dollar store yesterday for new wings.  I managed to break hers in the dress rehersal - boooo.
Lady Buggie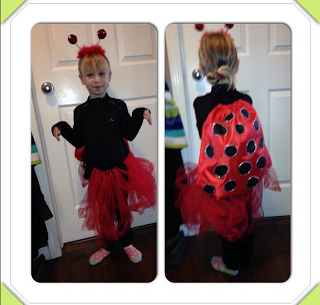 2) My own costume is ready and super awesome. and, no, I'm not going as BatMommy again. These are in progress photos before I actually assembled it.  I think the kids coming to the door will love it as much as my own kids do.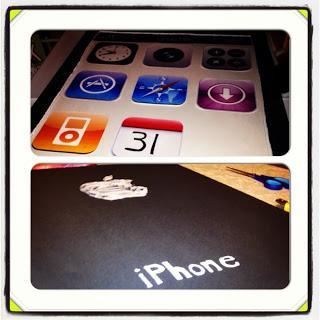 In case you can't tell - I'm going as iOS6 on an iPhone 4.  (What can I say?  The printables came out before the new iPhones and iOS7!)
We will also be covered in glow things and blinky lights as we work our way to the 7 houses the girls usually have patience for.
3) and our non-candy halloween treats are ready to go.  This year I went with bags filled with erasers, fake bugs, and a fruit juice freezie.   And the bags are sealed with a corny halloween joke.  I have a feeling these will be a big hit.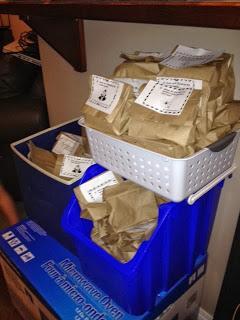 Buggie is so thrilled at her role in helping assemble them.  (and Doodle is so excited, she's bouncing off the furniture apparently)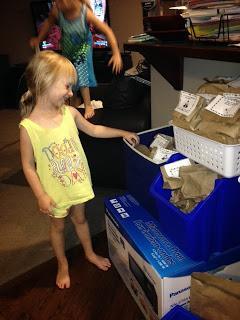 Bring on the trick or treaters!


What are your kids going as this year?  




What about you?   




Do you give out treats?  




What's on the trick or treat menu at your house this year?  




I'd love to hear it in the comments!