Don't let Singapore's rather sedate, clean image deceive you – the city-state makes a great introduction to southeast Asia and, once you delve beyond the shopping malls and skyscrapers you'll find a much more interesting, traditional side to the city. And, of course, the mix of Malay, Chinese and Indian cultures means that this is one of the best destinations for a foodie honeymoon. You're most likely to visit Singapore as part of a stopover on your honeymoon – with excellent air connections, it's a great gateway city to the region, and also good as a stop en-route to Australia and New Zealand. You can travel overland very easily into Malaysia (by air-conditioned bus or train), or, for a bit of old-fashioned glamour, take the leisurely route up to Bangkok on the Eastern and Oriental Express.
Here's three of my favourite hotels in Singapore for honeymooners.
Naumi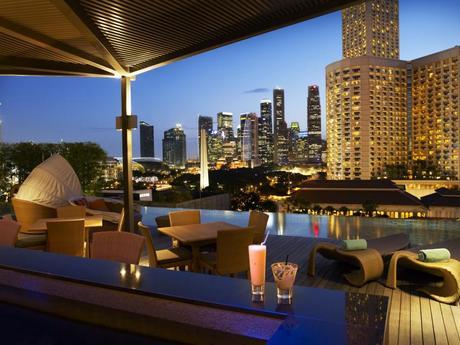 Naumi is of the hottest hotels in town at the moment – and, judging by the fabulous rooftop swimming pool, it's easy to see why. One of the beauties of this place is that there's just forty rooms, so although it's rather smart, it's unlikely to feel impersonal. Rooms are decorated in chocolatey, warm colours, so while it's undeniably sleek and contemporary, there's a warmth and comfort to the rooms.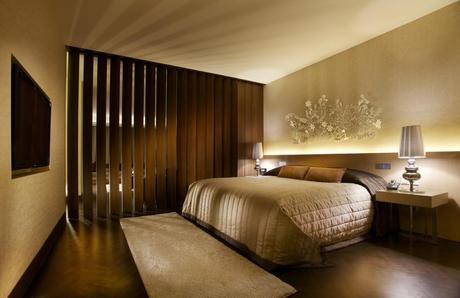 Naumi is in a great position – as you can see from the enviable views from the pool – being close to the famous Raffles Hotel (see below) and the Esplanade Theatres on the Bay complex (known locally as "the durians" for their shape), and within easy reach of Little India, Chinatown, Orchard Road, and the new Marina Bay development.
From £167 a night.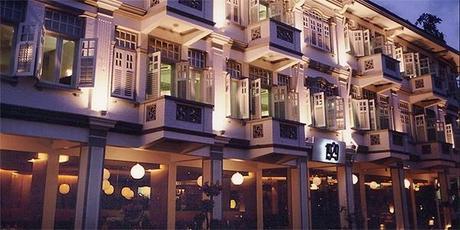 Chinatown has had a bit of a facelift in recent years, not least because of a handful of smart new hotels opening up. Hotel 1929 is one such hotel, set in five converted shophouses that were built – no surprises for this one – in 1929. I love the exterior of the hotel, which is so characteristic of the area, but I also love that the owners have chosen to put their own stamp on the interior, rather than trying to deck in out in keeping with its location.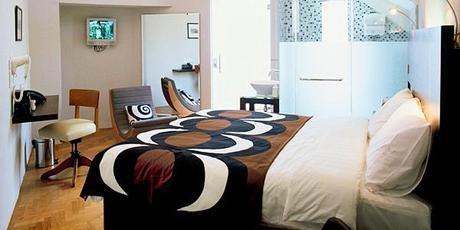 The furnishings include pieces from the owner's personal collection of vintage furniture, and throughout the hotel there's a distinct 1960s feel. It won't be to everyone's taste, but if you're looking for something a little bit quirky then this is a great choice. Rooms are on the small size – it's worth splashing out a bit more for one of the suites (see photo above, prices from £128) for more space – but if you're just looking for somewhere to crash in between exploring the city for a few days, without spending too much money, then it's definitely worth considering, and makes for a more interesting base than the CBD does. Also, the great thing about staying in Chinatown is that you're never far away from a fantastic meal.
From £83 a night.
Raffles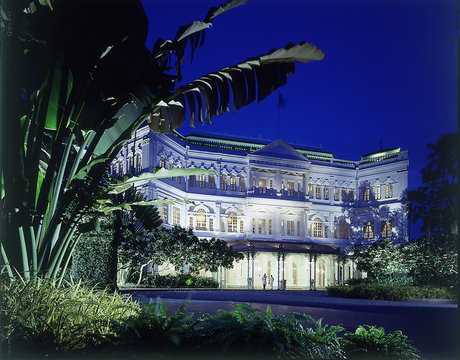 First things first – the grande-dame of Singaporean hotels is expensive, really expensive. But then, you're paying for the name, the history, and the experience of one of the finest examples of colonial architecture. And there's no denying that walking past the turbanned doormen, into the cool entrance hall, as a guest, is a pretty big thrill, and that this is a very special honeymoon hotel. There are no rooms at Raffles, only suites, all of which open onto verandahs – perfect for leisurely soaking up the elegant surroundings.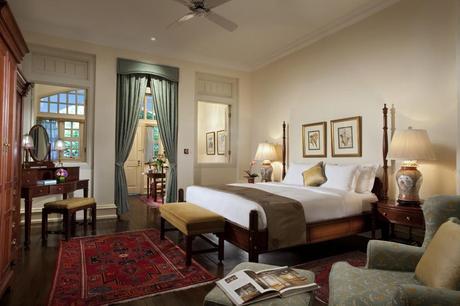 This isn't the place to come if you're after modern furnishings – walking into Raffles is a bit like stepping into another time, and the rooms reflect the hotel's history, without being fussy or feeling like a pastiche. As you would expect, service here is first class, and there's a quite a range of places to eat and drink, including the famous Long Bar where the Singapore Sling was first invented. The hotel is set around beautiful tropical gardens that make the perfect reprieve from the city, and there's a fantastic spa and a lovely rooftop pool. Book as far in advance as possible to secure the best rates as they're likely to go considerably above what I've quoted here.
From £266 a night.