Going on safari can be very expensive, but is an utterly amazing experience, so it's no surprise that so many people save it for their honeymoons – especially as it works particularly well combined with a week or so on an Indian Ocean island. Home to one of the African continent's most famous national parks, the Serengeti, which is especially known for its spectacular annual wildebeest migration, Tanzania boasts amazing wildlife-spotting opportunities and a plethora of luxurious, honeymoon-worthy places to stay. Here's a few of my favourites to get you started – note that rates will be cheaper if booked as part of a package.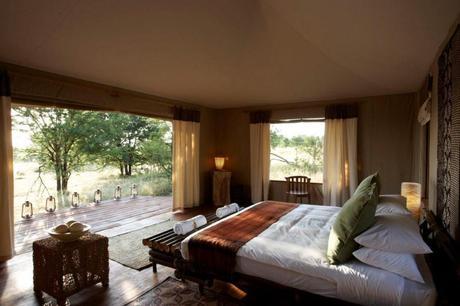 Camping and tents take on a whole new meaning in southern Africa, and nowhere is this more true than at the luxurious Sayari Camp, situated near the boarder of the Serengeti National Park itself, near the Mara River. This exclusive seasonal camp provides superlative views of the immense Serengeti plains, allowing you to get remarkably close to the wildebeest migration, and providing wonderful game drives and wildlife watching.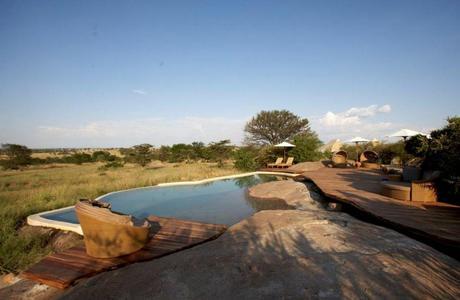 The camp is open from 1st June to 31st March each year, and offers a really fantastic experience. In addition to game drives, you can also take part on walking safaris, or have a picnic in the wild. All of the tents have wide verandas, showers and baths, looking out onto the Serengeti, and there's even a swimming pool on site.
From £341 per person per night
Serengeti under Canvas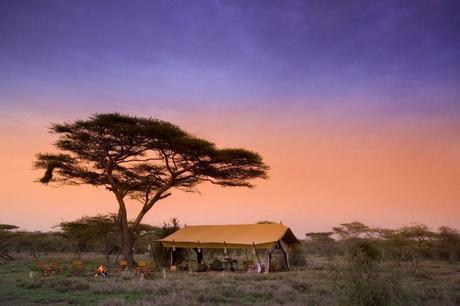 If you're heading to Tanzania for the wildebeest migration, then there's potentially no better way to do so than with a mobile, tented safari. Serengeti under Canvas is wonderful, colonial-style camping – you have a private butler on hand to ensure your comfort throughout – and you'll move between a number of semi-permanent camps during your time here.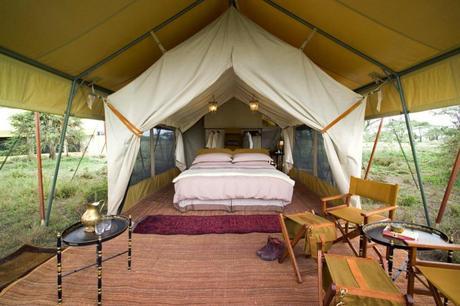 This is really about getting close to nature, so while you're showering (it's a bucket shower) in the mornings, you can soak up the fantastic views, and in the evenings enjoy dinner right in the bush. As with other safari camps, early morning and late afternoon game drives are provided so that you can see as much wildlife as possible, and you can also take part in guided nature walks and visit local Maasai villages.
From £413 per person per night.
The Retreat at Selous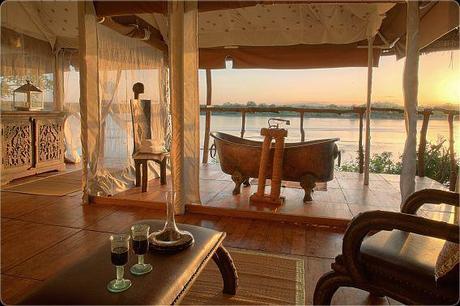 Unbelievably romantic, The Retreat at Selous looks like an absolute dream for honeymooners – just imagine lounging in the bath and looking out at that view. Situated in a remote and beautiful part of the Selous Game Reserve in southern Tanzania, this really is a place to get back to nature and experience the wilderness of this amazing country. The lodge is made up of four tented suites, of which three have private plunge pools; there's also a private hideaway situated 2km away, Hippo Point, which has its own bar, restaurant, cook, butler and guide – not to mention a plunge pool
and
an infinity pool – for completely luxurious and secluded accommodation.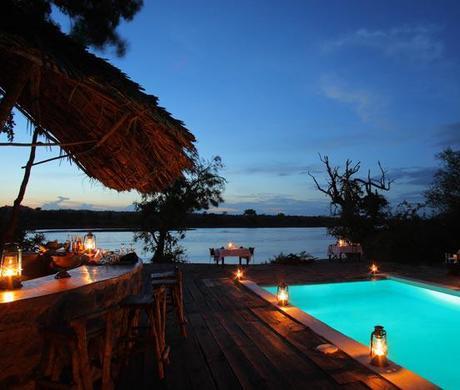 The park itself is absolutely stunning, stretching from vast woodlands and plains to volcanic hot springs and rocky outcrops. In addition to elephants, lions, and hyenas, you can expect to see some fantastic birds, including pelicans and giant kingfishers, not to mention other animals like bushbuck and hippos. As well as all the usual game watching activities, there's also a fabulous spa here, where you can enjoy your treatments out in the wild.
From £341 per person per night
Photos courtesy of Sayari Camp; Serengeti under Canvas; The Retreat at Selous