I'm hankering after the sea at the moment – preferably somewhere with a bit of warmth and sunshine to add to the equation. There's something so incredibly relaxing and soothing about being by the water, and if you're looking for a hotel with "wow" factor, then it's hard to beat waking up to a sea view. Whether you're after that perfect beach hideaway for your honeymoon, or you just fancy a bit of an escape at the moment, here's three of current my favourites.
Grace Santorini, Greece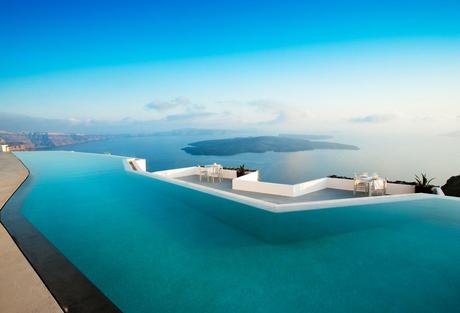 If there's one place I really really want to go in Europe at the moment it's Santorini – I just can't get enough of the whitewashed buildings and sunset views over the Caldera. And Grace Santorini is the perfect place to make the most of it all – the view from the swimming pool is just perfect.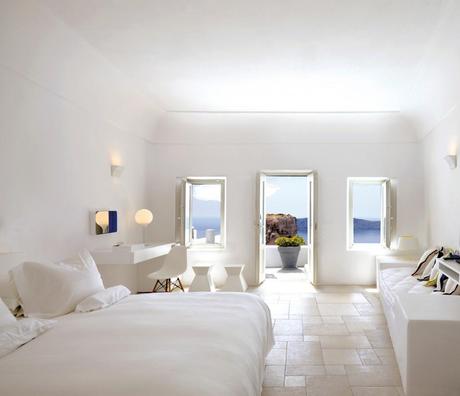 The rooms vary from deluxe up to the Grace Suite, which has a private terrace and plunge pool – what they all have in common are views over the sea, stylish monochrome furnishings, and an understated modern style. A real selling point of this place (well, for me, at least) is that you're greeted on arrival with champagne – the perfect way to kick off your honeymoon – and there's also champagne served at breakfast. Just heavenly.
From £273 a night.
Alila Cha Am, Thailand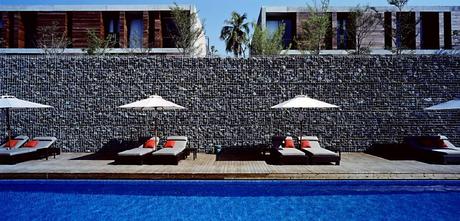 Alila hotels are seriously hot right now, and with their sleekly designed resorts it's no real surprise; I'd really recommend checking them out if you're contemplating a honeymoon in Asia. Just two-and-a-half hours' drive from Bangkok International Airport, Cha Am, on the Gulf Coast, is a great choice for a beach holiday, especially if you don't really fancy having to catch another flight once you arrive in country.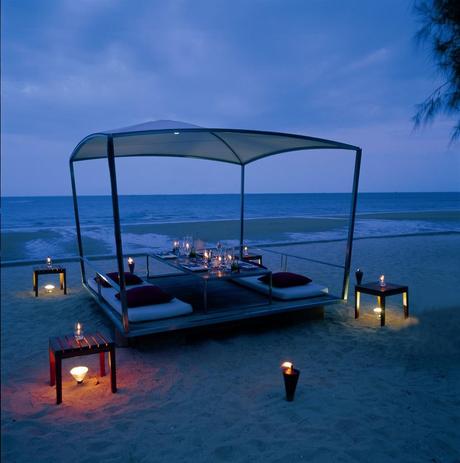 This resort has a sleek, contemporary feel – but without looking pretentious – with minimalist but comfortable rooms. It's a great choice if you're looking for somewhere stylish and not too cliched in its Asian style, and the modern resort buildings are really striking. I love the look of the pool area, which heads down towards the beach, and the romantic cabana dining (see photo above) looks idyllic – the perfect way to soak up the hotel's seaside position.
From £91 a night.
Southern Ocean Lodge, Kangaroo Island, Australia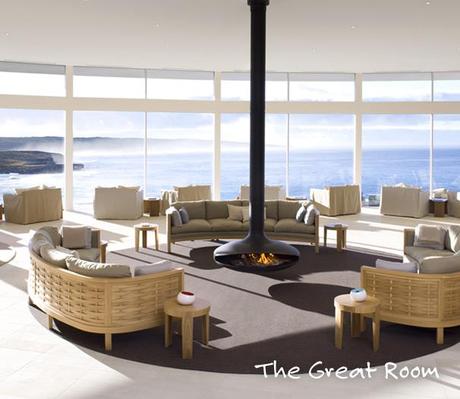 This place had me hooked from the minute I saw the ceiling to floor panoramic windows – it would be easy to lose hours and hours gazing out at that view. Southern Ocean Lodge is situated on Kangaroo Island in South Australia, an absolutely beautiful island that's perfect whether you're after lazy days by the sea, wildlife-spotting (as well as the eponymous marsupials the island is also home to koalas, seals and ospreys, among many other animals), or a bit of exploration.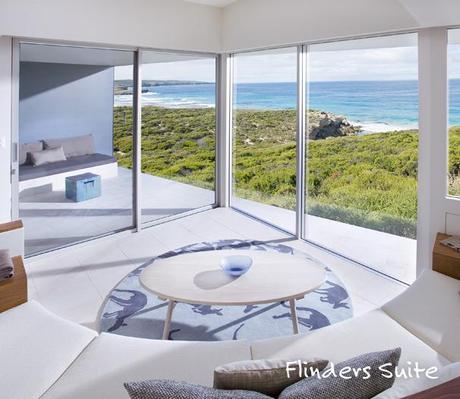 The hotel has a truly outstanding position, up on the cliffs, which allows all of the suites the same fantastic views you get in the communal areas. I love how the use of neutral colours maximises the sense of space and light throughout the hotel, and it's no surprise that the spa, set away from the main lodge building, is a really calm, relaxing retreat. And then there's the restaurant, serving the best local produce (think  freshly caught seafood and lots of lovely wine from the region) – making this a pretty irresistible place to stay if your budget allows.
From £1126 a night.
Photos courtesy of Grace Santorini; Alila; Southern Ocean Lodge