Since the new iPhone 5 has recently come out, it is still a very hot theme, and we'll write about products that follow the iPhone 5 launch, and today the accent is on new protective accessories for iPhone 5. Today we are going to introduce the iPhone 5 accessories that come from an innovative manufacturer called Cool Bananas. We have selected three chic cases for iPhone 5 that will amaze you with their incredible design. All three combine the new technology with vintage design which makes a perfect combination. That way, you will not forget the good, old times, but you will have the best of modern times.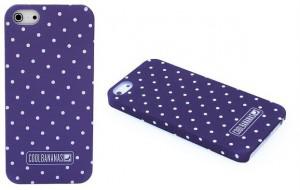 Purple Dots iPhone 5 Cover
Purple Dots iPhone 5 cover, as the name suggests, is a purple case with tiny dots which gives it a vintage look. This mobile case is made of polycarbonate, but has an extremely smooth surface to the touch. Its surface is extremely resistant. On the back is the Cool Bananas logo. Cool Bananas cover has specific cut-outs and all necessary ports are available.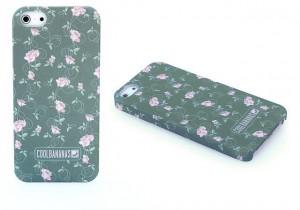 Vintage Rose iPhone 5 Cover
Vintage Rose cover for iPhone 5 reminds me of some old-fashion wallpapers placed in fine old house with nice furniture. If you're a fan of good old retro stuff, this one cover for iPhone 5 is the right choice. It also has all the ports and buttons easily accessible.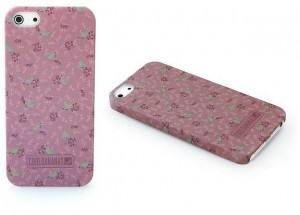 Antique Birds iPhone 5 Cover
Antique Birds case for iPhone 5 also has a retro look and its surface is covered with scratch-resistant polycarbonate. This cover provides a modern and stylish protection for your new iDevice.