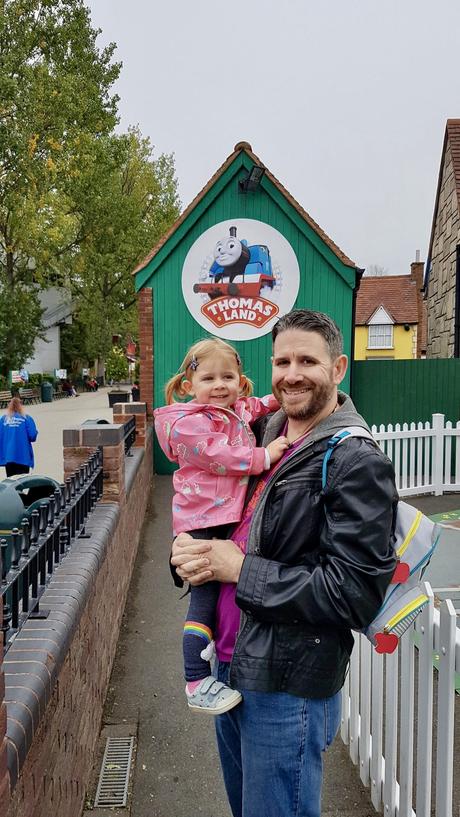 If living near a theme park was in your criteria for buying a house, then our new house would certainly meet that need. Living about a 3 minute drive from Drayton Manor Park then you might assume we are regulars, but actually until this year I had not been since my teenage years.
We went earlier in the summer on a hot hot hot Sunday, when I must admit, the heat and the queues beat us a little bit, so we owe a big thanks to 365 tickets who provided us with some tickets this month so we could go back and try it out again. If you're looking for great priced tickets to Drayton Manor or other UK attractions then they are a great bet!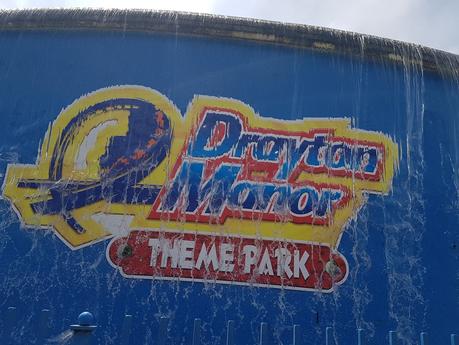 Drayton Manor is a great choice for a day out - there is so much to do for all ages, from Thomas Land for the littlies, a great Zoo, indoor and outdoor play areas and the new Dino Trail as well as the main theme park.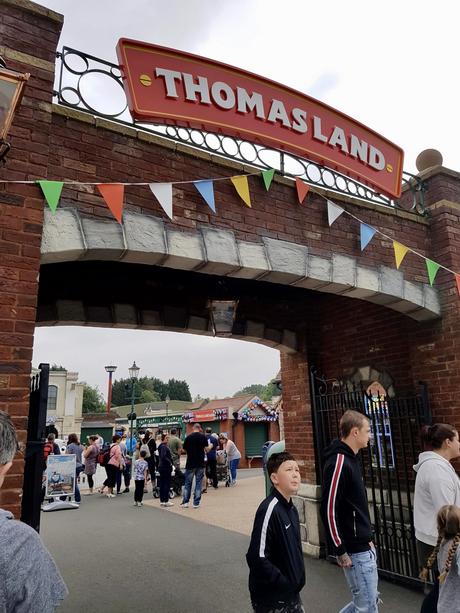 On our previous visit we spent most of our day in the zoo, play area and exploring the Dino Trail which are fabulous for child and parent alike. Imogen was astounded by seeing the Tigers up close and personal and Daddy got to indulge his love of looking at huge spiders and snakes from behind protective glass at the Reptile House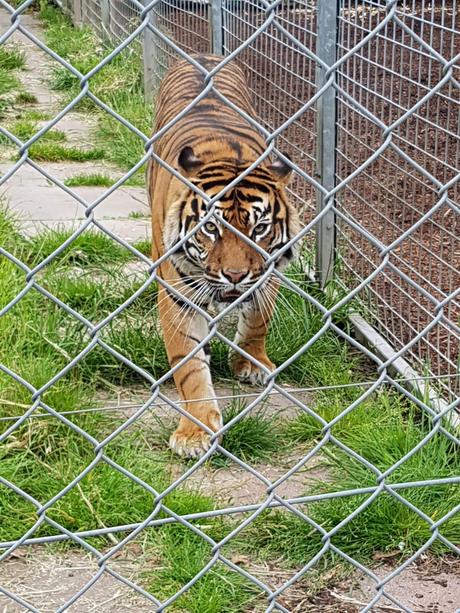 The new Dino Trail is a fun walk with some very life like and life size dinosaurs to admire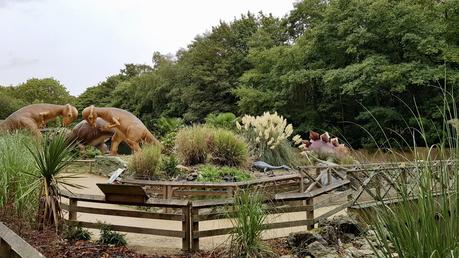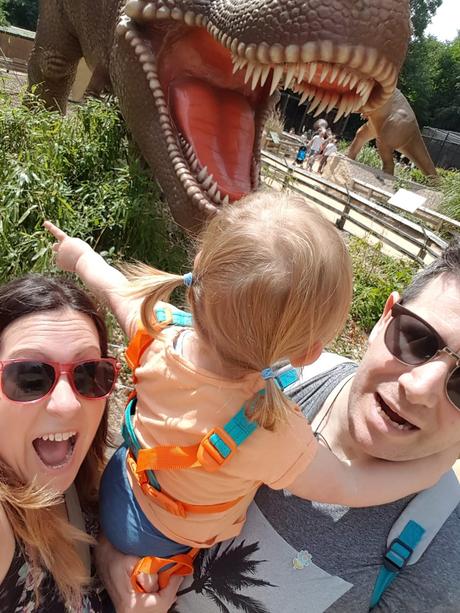 This visit we decided not to stray far from Thomas Land itself, and thankfully the queues were almost non existent for the first few hours too, great for an energetic toddler who isn't too keen on standing still!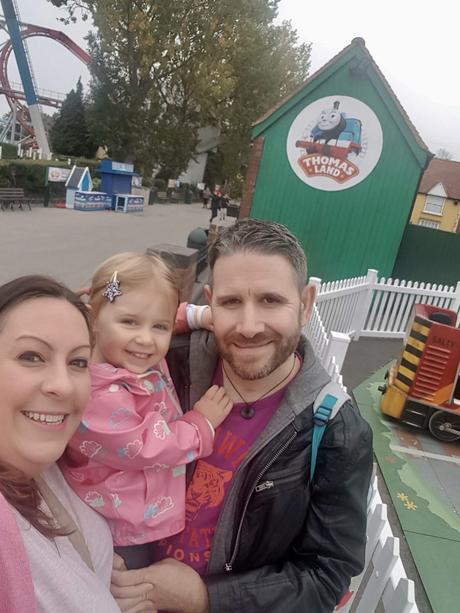 We knocked off several rides in quick succession that we hadn't managed to accomplish last time, and Imogen was absolutely in her element. Diesel's Locomotive Mayhem, James Red Balloons and Jeremys Flying academy were firm favourites!
Lee took her on some of the slightly more adventurous rides ( I don't really do things that spin....) including Berties Bus and Rocking Bulstrode.
There are loads of ride perfect for toddlers at Thomas Land, including a couple of water based ones to where you can ride on Captains Sea Adventure and help put out fires too on Flynns Fire Rescue, but the older kids need not be left out with a the Troublesome Trucks Rollercoaster, Crankys Drop Tower and more!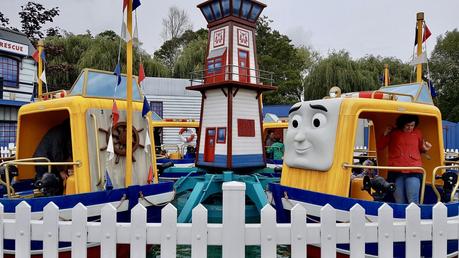 I remember this area of Drayton Manor pre Thomas Land, and was please to see the Classic Cars ride is still going too!
You can even take a ride on Thomas or Percy to the area of the park near the Dino Trail and Spencers outdoor play area which is a godsend to save those little legs when they are getting tired.
For those with little people who are train-mad, it's worth pointing out that there's also a train that goes around the main Drayton Manor park and takes in views of the lake and some of the bigger rides.
All in all, it was an absolutely lovely day - and there was certainly more to do for Imogens age group (2) than some other theme parks. We are so lucky to have it right on our doorstep and sure we will back again and again, we can't wait to try out some of their themed days and nights around Halloween, Bonfire Night and Christmas too.
Disclaimer: we were gifted tickets to Drayton Manor from in exchange for writing about our day out. All content, opinions and views remain my own.