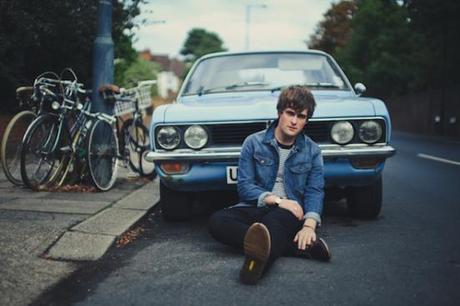 Thomas J Speight, a Londoner with a penchant for folky pop songs, has released a new single after signing to Killing Moon Records. Their press release has an abundance of big names that Thomas has played or worked with (it also contains a surplus of positive adjectives…), so I had high expectations of this single.
It opens with pleasant "oohs" and the expected acoustic guitar. (It seems if you're a singer/songwriter you are obliged to play acoustic nowadays.) Arrangement wise, it was well done and had a nice journey and dynamics, using instrumentation to lift the song in the chorus.
The melody of the song is enjoyable, but nothing special. Catchy, but also somewhat forgettable. He does a very good job of reinforcing the main hook "just where I want to be", with a solid hook and much repetition.
Where I found the song to be particularly let down was the lyrics. To me it just all seemed a little cliché and that distracted me from the feel good arrangement and melody. Because of this, I could imagine it being great background music. The melody and arrangement are unobtrusive, and when not paying attention to the lyrics, it would be very easy to tap your foot to, or have a nice conversation over.
In summary, I can see this song doing well and people loving it. I personally don't like the lyrics, but I imagine other people won't be as critical as me. Whilst the melody isn't sensational, it's solid and catchy, and the hook sticks with you for a while after the song has stopped playing.
-Niall
Find out more about Thomas J Speight:
Facebook SoundCloud Twitter