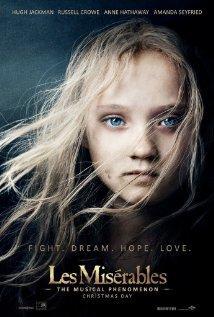 A look at the early years of boxer "Irish" Micky Ward and his brother who helped train him before going pro in the mid 1980s.
Verdict: 8/10
Nelly (Felicity Jones) is haunted by her past. Her memories take us back in time to follow the story of her exciting but fragile relationship with Charles Dickens (Ralph Fiennes). Dickens - famous, controlling and emotionally isolated within his success - falls for Nelly. As Nelly becomes the focus of Dickens' passion and his muse, for both of them secrecy is the price, and, for Nelly, a life of "invisibility".
Verdict: 6/10
Danny Trejo returns as legendary ex-Federale Machete Cortez in this action-packed thrill ride from innovative director Robert Rodriguez. In his latest mission, Machete is recruited by the U.S. President (Carlos Estevez) to stop a crazed global terrorist (Mel Gibson) from starting a nuclear war. With a bounty on his head, Machete breaks all the rules as he faces death at every turn from a star-studded cast of deadly assassins. Featuring Michelle Rodriguez, Sofia Vergara, Amber Heard, Antonio Banderas, Cuba Gooding, Jr. and Demian Bichir, Machete Kills is "Absurdly entertaining. Defies expectations!" (Harry Knowles, Ain't It Cool News). It's one of the wildest save-the-world adventures ever captured on film!
Verdict: 5/10
A self-diagnosed nymphomaniac (Charlotte Gainsbourg), discovered badly beaten in an alley by an older bachelor (Stellan Skarsgård), recounts the erotic story of her adolescence and young adulthood as he tends to her wounds.
Verdict: 6/10
This continues the story of nymphomaniac Joe (Charlotte Gainsbourg) during her journey of self-discovery leads to darker complications. Also staring Jamie Bell, Willem Dafoe, Mia Goth, Jean-Marc Barr, Stellan Skarsgård, Stacy Martin and Shia LaBeouf.
Verdict: 5/10
A dealer in "outsider" art travels from Chicago to North Carolina to meet her new in-laws, challenging the equilibrium of this middle class Southern home.
Verdict: 7/10
Chloe Grace Moretz and Academy Awardr nominee Julianne Moore* star in this exhilarating reimagining of Stephen King's iconic best seller. After merciless taunting from classmates and abuse at the hand of her religious fanatic mother (Moore), Carrie's (Mortez) anger - and her telekinetic powers - are unleashed. And when a prom prank goes horribly wrong, events spiral out of control until the terrifying conclusion of this powerful, pulse-quickening horror story.
Verdict: 4/10
An ex-Marine haunted by a tragic past, Tommy Riordan returns to his hometown of Pittsburgh and enlists his father, a recovering alcoholic and his former coach, to train him for an MMA tournament awarding the biggest purse in the history of the sport. As Tommy blazes a violent path toward the title prize, his brother Brendan, a former MMA fighter unable to make ends meet as a public school teacher, returns to the amateur ring to provide for his family. Even though years have passed, recriminations and past betrayals keep Brendan bitterly estranged from both Tommy and his father. But when Brendan's unlikely rise as an underdog sets him on a collision course with Tommy, the two brothers must finally confront the forces that tore them apart, all the while waging the most intense winner-take-all battle of their lives.
Verdict: 8/10
Frank (Michael Fassbender), is a genius rock musician who never removes his giant fake head. Things get rocky between his bandmates Clara and Jon, who is convinced they're meant for stardom. They land their biggest gig, but are they ready?
Verdict: 8/10
When a Category 7 hurricane pummels New York, the surging flood waters bring thousands of sharks. To make matters worse, tornadoes soon dot the horizon. As Sharknadoes tear through the city, no vehicle, building, or national monument is safe.
Verdict: 2/10
A high school French teacher gets increasingly drawn into a precocious student's increasingly transgressive story about his relationship with a friend's family.
Verdict: 8/10
Disney's fantastical adventure Oz The Great And Powerful, from the director of the Spider-Man trilogy, follows Oscar Diggs (James Franco), a small-time circus magician with dubious ethics. When Diggs is hurled away to the vibrant Land of Oz, he thinks he's hit the jackpot - until he meets three witches (Mila Kunis, Rachel Weisz and Michelle Williams), who aren't convinced he's the great wizard everyone's expecting. Reluctantly drawn into epic problems facing Oz and its inhabitants, Oscar must find out who is good and who is evil before it's too late. Putting his magical arts to use through illusion, ingenuity - and even some wizardry - Oscar transforms himself into the great wizard and a better man as well.
Verdict: 6/10
Tom Ripley, who deals in forged art, suggests a picture framer he knows would make a good hit man.
Verdict: 7/10
Based on a true story, Vera Drake tells of a woman in 1950s England who is devoted to caring for her family, but secretly aids women who want to terminated unwanted pregnancies. When the authorities find her out, Vera's world and family life rapidly unravel.
Verdict: 9/10
Academy Award Winners Colin Firth and Nicole Kidman star in the remarkable autobiography of Eric Lomax (Colin Firth), a British Army officer who is captured by the Japanese during WWII and sent to a POW camp, where he is tormented and forced to work on the Thai-Burma Railway. Decades later, still suffering the trauma of his wartime experiences, Lomax and his wife Patti (Nicole Kidman) discover that the Japanese interpreter responsible for much of his treatment is still alive and set out to confront him, in this powerful and inspiring tale of heroism, humanity and the redeeming power of love.
Verdict: 9/10
TWILIGHT OF THE ICE NYMPHS is the most elaborate and surreal fantasia from the master of all things libidinal. Starring Shelley Duvall, Frank Gorshin, and Alice Krige (STAR TREK's Borg Queen), this tale of lusty delirium and unrequited love is set in the mystical land of Mandragora, a supremely sensual dream world which pulses with ethereal, vibrating colors and bizarre flourishes of art direction.
Verdict: 4/10
For a decade, an elite team of intelligence and military operatives, working in secret across the globe, devoted themselves to a single goal: to find and eliminate Osama bin Laden. ZERO DARK THIRTY reunites the Oscar-winning team of director-producer Kathryn Bigelow and writer-producer Mark Boal (2009, Best Picture, THE HURT LOCKER) for the story of history's greatest manhunt for the world's most dangerous man.
Verdict: 8/10
Hugh Jackman, Academy Award winner Russell Crowe and Anne Hathaway star in this critically-acclaimed adaptation of the epic musical phenomenon. Set against the backdrop of 19th-century France, Les Misérables tells the story of ex-prisoner Jean Valjean (Jackman), hunted for decades by the ruthless policeman Javert (Crowe), after he breaks parole. When Valjean agrees to care for factory worker Fantine's (Hathaway) young daughter, Cosette, their lives change forever. This enthralling story is a timeless testament to the survival of the human spirit and "an unforgettable experience" (Richard Roeper, RichardRoeper.com).
Verdict: 9/10
A priest who is intent on helping to make the world a better place finds his life threatened one day during confession.
Verdict: 8/10
Matteo Garrone's Gomorrah is a stark, shocking vision of contemporary gangsterdom, and one of cinema's most authentic depictions of organized crime. In this tour de force adaptation of undercover Italian reporter Roberto Saviano's best-selling exposé of Naples' Mafia underworld (known as the Camorra), Garrone links five disparate tales in which men and children are caught up in a corrupt system that extends from the housing projects to the world of haute couture. Filmed with an exquisite detachment interrupted by bursts of violence, Gomorrah is a shattering, socially engaged true-crime story from a major new voice in Italian cinema.
Verdict: 7/10
You think you know this story? You don't. From the producers of Academy Award winning film, ONE DAY IN SEPTEMBER, and BAFTA Award winning Director Alex Holmes, this documentary is an intimate but explosive portrait of the man behind the greatest fraud in sporting history. Lance Armstrong enriched himself by cheating his fans, his sport and the truth. But the former friends whose lives and careers he destroyed, would prove to be his nemesis.
Verdict: 8/10
"Pantani's is perhaps the greatest cycling story ever told"-Ned Boulting "Essential watching even for anyone who can't stand the sport" ****-Total Film "Stunning portrayal of a great sporting tragedy" ****-Rouleur In 1998 Marco Pantani, the most flamboyant and popular cyclist of his era, won both the Tour de France and Giro d'Italia-a titanic feat of physical and mental endurance that no rider has repeated since. He was a hero to millions-the saviour of professional cycling following the doping scandals which threatened to destroy the sport. However, less than six years later, aged just 34, he died alone, in a cheap Italian hotel room. This film is not just about cycling but an emotional exploration of what drives athletes to compete; man versus mountain, athlete versus the system, Marco Pantani versus himself. Extras: Extended interviews with Greg LeMond, Matt Rendell and Richard Williams.
Verdict: 8/10
Still censored in its own country, In the Realm of the Senses (Ai no corrida), by Japanese director Nagisa Oshima, remains one of the most controversial films of all time. A graphic portrayal of insatiable sexual desire, Oshima's film, set in 1936 and based on a true incident, depicts a man and a woman (Tatsuya Fuji and Eiko Matsuda) consumed by a transcendent, destructive love while living in an era of ever escalating imperialism and governmental control. Less a work of pornography than of politics, In the Realm of the Senses is a brave, taboo-breaking milestone.
Verdict: 6/10
In this touching comedy based on the acclaimed novel by Nick Hornby, A LONG WAY DOWN centers on four strangers (Pierce Brosnan, Toni Collette, Aaron Paul and Imogen Poots) who decide to end it all on New Year's Eve. However, when they meet by chance on a London rooftop, they agree to halt their plans for six weeks. Along the way, they discover that even accidental, dysfunctional families make life worth living.
Verdict: 8/10
The Warriors (1979)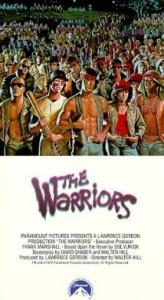 In 1979 a charismatic leader summons the street gangs of New York City in a bid to take it over. When he is killed, The Warriors are falsely blamed and now must fight their way home while every other gang is hunting them down to kill them.
Verdict: 6/10
Award-winning actor William H. Macy makes his directorial debut in this heartfelt and inspirational drama lead by an exemplary cast. Sam (Billy Crudup), a former high-profile ad executive, is devastated by the sudden death of his musician son. When Sam discovers a box filled with his son's demo tapes, the grieving father's downward spiral comes to a standstill as he explores this unexpected gift. After mustering the will to perform one of the songs at a local bar, Sam meets and forms a friendship with Quentin (Anton Yelchin), a young musician. The unlikely duo forms a rock band that becomes a local sensation, and they set out on an emotional musical journey that ultimately revitalizes both of their lives.
Verdict: 8/10
Academy Award-winning comedy drama from Woody Allen. Hannah (Mia Farrow), a wife, mother, successful actress and linchpin to her family, is married to Elliot (Michael Caine), but Elliot is in love with Lee (Barbara Hershey), Hannah's sister. Holly (Dianne Weist), Hannah's other sister, is jealous of Hannah, whilst Mickey (Woody Allen), Hannah's first husband, is convinced he is dying of a brain tumour. When Hannah's world is turned upside down by all her relatives' behaviour, she finds she has to choose between her family and her independence. Oscars were won by Caine, Wiest and Allen (for his screenplay).
Verdict: 7/10