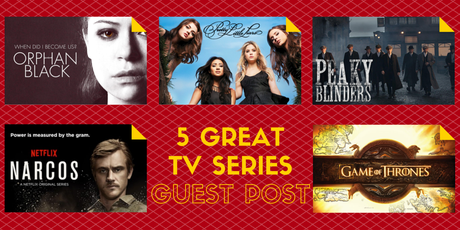 We're joined today by Caroline, who is a blogger for Culture Coverage and a self-confessed Netflix addict! Here are Caroline's picks for 5 great TV series to enjoy this summer...
5 Great TV Series to Binge Watch this Summer
Let's face it: binge-watching is a massive part of modern culture that we're all guilty of. Instant access platforms, such as Netflix, mean that it's easier than ever to curl up on your sofa and indulge in a TV marathon.
These five shows are some of the best available at the moment. Their intricate plots, creative cinematography and loveable characters means you can easily while away the hours engrossed in their stories.
Orphan Black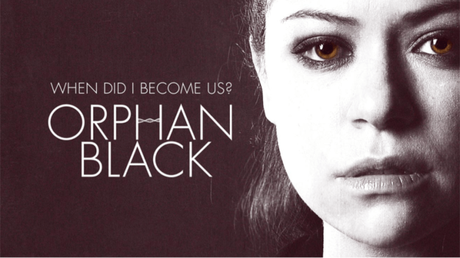 When a con artist witnesses the suicide of a police officer, her life takes a turn that she could have never expected. After adopting the dead woman's identity, Sarah discovers she's part of a group of clones. The girls group together and, using their variety of skill sets, begin to infiltrate the terrifying and dangerous world of underworld genetics modification and gene therapy, which created them.
This gritty and honest drama explores the future of scientific discover, and the ethical repercussions of human modifications. Its story sees twists and turns at every corner and is so well paced that it will keep you on the edge of your seat for hours.
Watch it here
Peaky Blinders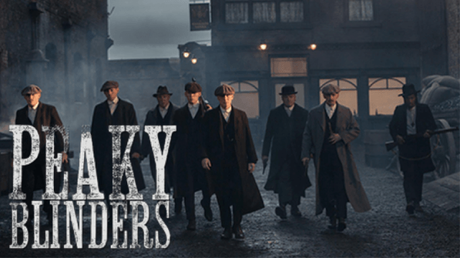 Set in the largely unknown world of 1920s Birmingham, this fantastic BBC production is as fascinating as it is beautiful. Simon Dennis uses the smoke, fire and dirt of industrial England to create a truly magical visual experience. The story follows the Shelby family, a well-known crime syndicate and illegal bookmakers, as they struggle to deal with the police, the political climate and, worst of all, the trauma after fighting in the First World War.
Giving a truly fantastic insight into this turbulent period of time, the series addresses problems such as Communism, the IRA, the introduction of cocaine and even posttraumatic stress disorder. Almost as if this were Britain's answer to the American Western, the wild and ruckus nature of this exciting drama has been gripping audiences since its release in 2013. With the third series just out, now is a great time to get stuck in!
Watch it here
Pretty Little Liars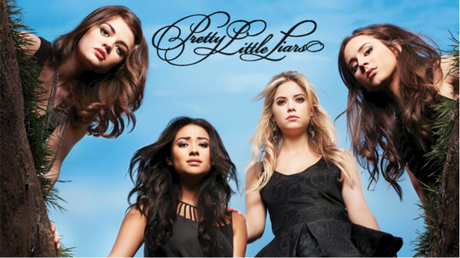 So much can happen in one small town - especially in Rosewood. If you like crime and detective shows then this is the one for you. Masquerading as a teen-girl drama, this loose adaption of book by Sara Shepard is a brilliant who-done-it series. When a young girl goes missing her friends presume her dead. However three years later her body is discovered, just as the girls simultaneously begin to receive texts from a number claiming to be her, and things get more complicated.
With seven seasons available on Netflix, there's plenty of suspense, scheming, pondering and puzzle solving to be had from this show, so it's definitely one to add to the list. And, with the final season underway, you might even be able to get to the end just in time for the finale.
Watch it here
Narcos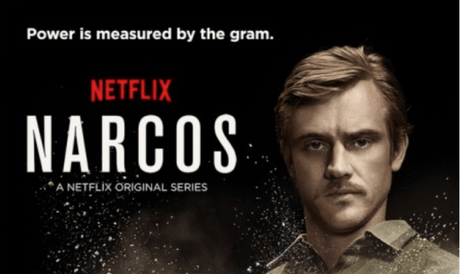 With only one series under its belt so far, this show is still in its infancy. However, the first season packs a big enough punch that it most definitely deserves a spot on this list. Loosely following the life of notorious Colombian drug lord, Pablo Escobar, this television masterpiece is an essential watch for those who love a bit of learning with their TV.
With sensual music, cinematography and storyline doused in Latin American passion, this retelling is a dynamic and exciting way to get a history lesson. Narrated by famed D.E.A officer, Steve Murphy, who was a real-life player in the Escobar case, you get to see the war from both perspectives - Pablo's own camp and the American law enforcement team - making it a comprehensive and, equally, entertaining series to get stuck into!
Watch it here
Game of Thrones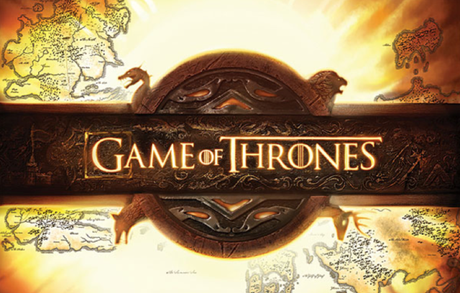 If you aren't aware of Game of Thrones then I'm not sure what planet you've been living on. However, it was too mighty a contender not to include on this list. George R. R. Martin has created a fantasy universe that rivals the likes of Tolkien or Pratchett. In a world where several houses battle to take power of the thrown, the wild northern terrain poses a constant threat, whispers of political unrest float in from overseas and a great, far more dangerous worry looms over all, the drama is intense, the fighting is often and the shock factor is spot on.
This series truly is a classic, and deserves the incredible amount of hype and recognition it has been receiving worldwide. Whilst it's not on Netflix, you can buy or rent the series on Amazon Prime or check out HBO Now for some of the newest releases.
Has your favorite not made the list? Be sure to leave a comment below if there's any other shows you think deserve to be added.
Caroline blogs about entertainment at Culture Coverage and is a Netflix addict! During the day she writes about technology for Secure Thoughts and after a hard day being techy, she loves nothing more that settling down for a TV and movie marathon.