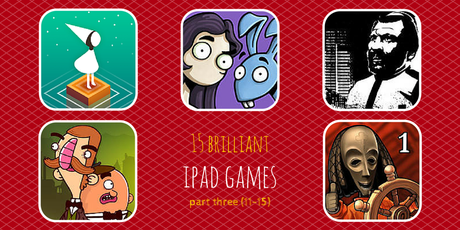 I love my iPad and I use it for work, study and for play. Over the last couple of years, it has become my go to choice for game playing because I'm less likely to binge play and more likely to dip in for a few minutes if I need a quick break or I'm waiting for something.

Here - in no particular order - are 15 of the adventure/puzzler games I've played and loved on iPad. (Many are available on other platforms, of course, so don't dismiss this list out of hand if you're not an iPad fan. I've also included Steam links for some.)

Click here for part one...Click here for part two...
15 Brilliant iPad Games: Part Three (11-15)
Monument Valley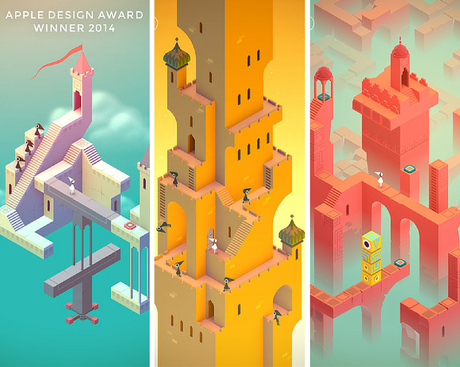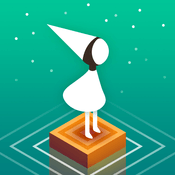 In Monument Valley you will manipulate impossible architecture and guide a silent princess through a stunningly beautiful world.

Monument Valley is a surreal exploration through fantastical architecture and impossible geometry. Guide the silent princess Ida through mysterious monuments, uncovering hidden paths, unfolding optical illusions and outsmarting the enigmatic Crow People.
It is no exaggeration to say that this game left me both breathless and giddy. It is one of the most stunning games I have ever encountered. I'd say it goes well beyond a game and into a work of immersive art. I felt every so slightly bereft when it was over and loved every single beautiful, captivating minute of it.
If you want to read a great article about Monument Valley, check out Wired's piece: A Gorgeous iPad Game That Would Make M.C. Escher Drool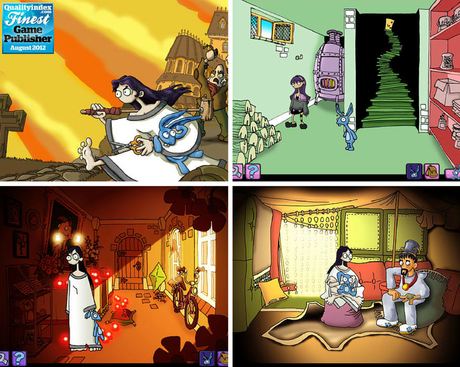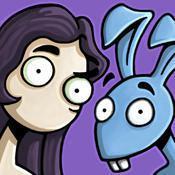 Edna and Harvey: The Breakout
The award-winning debut adventure game from the creators of The Whispered World and Deponia now on the iPad. Accompany young Edna and her talking stuffed bunny Harvey on a whacky attempt to escape from her padded cell. Experience a bizarre journey all across the insane asylum and far beyond its brick walls.

At the beginning, young Edna wakes up in the padded cell of an insane asylum with no memory of her past. She doesn't have the slightest idea how she wound up there, but one thing is for sure, she wants out! After all, she feels perfectly sane - and her talking stuffed bunny Harvey agrees completely. Together, they attempt an escape and, in doing so, meet their extremely bizarre fellow patients - from the man in the bee costume to the pseudo-Siamese twins Hoti and Moti. But Dr. Marcel, head of the asylum, will stop at nothing to keep Edna from escaping. What does he have planned for her? And why was her memory erased? Gradually, Edna regains her memory of the time before her detention in her cell...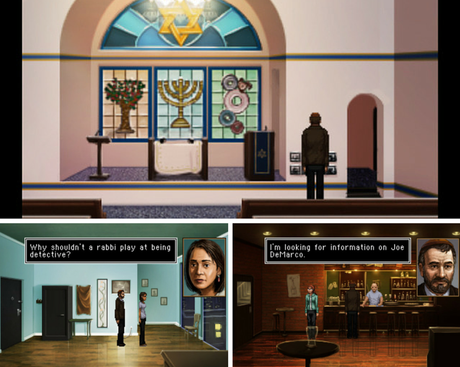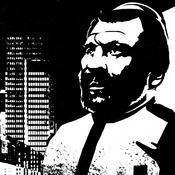 I really like this game because it makes me think that there is some celebration in not being 'normal' and conforming to everyone else's expectations. For me, it's a little bit of a rebellion against the system and - whether that was intended or not - that makes me really like it. It does require some out of the box thinking but it is a great adventure.
The Shivah
Russell Stone is a Jewish Rabbi at a poor synagogue in New York City. He is a devout man with a problem. Membership is way down and he lacks the funds to keep his synagogue open. Things are looking very bleak, and he has grown progressively more cynical and bitter with the passage of time.

Just as he is on the verge of packing it all in, he receives some interesting news. A former member of his congregation has died and left the Rabbi a significant amount of money. A blessing? Or the start of something far more sinister? Can Rabbi Stone just accept the money and move on? His conscience says no. Step into his shoes as he travels all over Manhattan in his attempt to uncover the truth.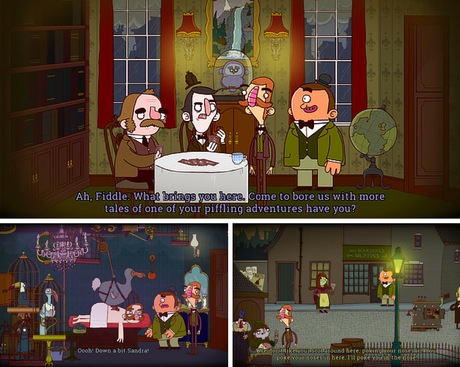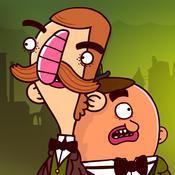 Pretty much any Wadjet Eye game is a winner (see The Blackwell Chronicles in my previous post as another great example) but there's something about this that really struck a chord with. Maybe it's the combination of dialogue, sound and music alongside one of the strangest 'heroes' of a storyline I've met so far but it is pretty compelling.
Oh, and it features Abe Goldfarb's brilliant voice acting and he does a great job.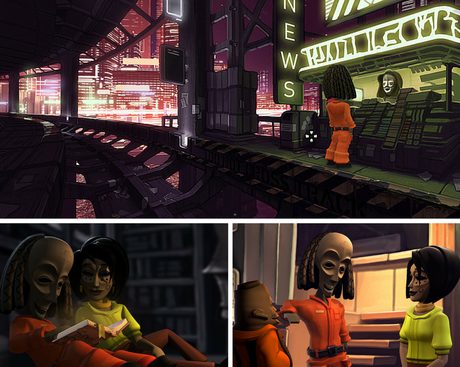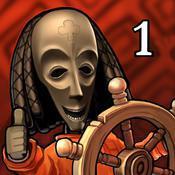 Bertram Fiddle: Episode 1: A Dreadly Business
Machinarium is award-winning independent adventure game developed by the makers of Samorost and Botanicula. A little robot who's been thrown out to the scrap yard behind the city must return and confront the Black Cap Brotherhood and save his robot-girl friend.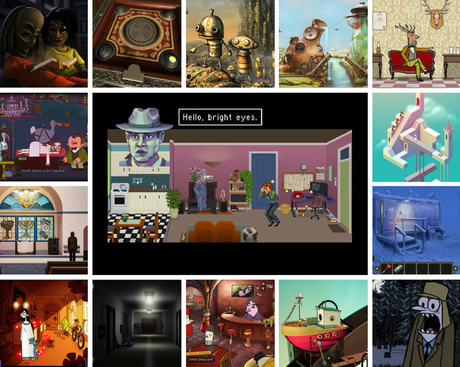 I'm quite sure there are some games I will have played and loved but neglected to mention, so I apologise for that. However, I also know that there will be many more I have yet to discover, so leave me a comment if you think there's something I should try!


I'm not really sure how to describe this, other than quite random and very unique! It's probably best to watch the trailer... It is quite funny and a good puzzler. The Kickstarter campaign was fully funded for Episode 2 (hurray) so at the moment I do feel a little in limbo, wondering where this will go but I enjoyed this first adventure so much I felt I had to include it. I am certainly glad that we have an Episode 2 to look forward to.
The Journey Down
In a shady corner of Kingsport Bay, at the outskirts of St Armando, Bwana and his trusted sidekick Kito struggle to make ends meet at their run-down gas station. Little do they know that they are about to be thrown into a spine-tingling adventure that will take them far from home and right into a twisting plot of corruption and danger.

In the first chapter of The Journey Down, the search for a lost journal leads to forgotten secrets of the mysterious Underland. Follow Bwana and Kito as they puzzle their way forward and begin to uncover the true fate of their long lost father, Captain Kaonandodo.

The Journey Down is a classic point-and-click saga with an Afro-Caribbean vibe. Get ready to embark on an epic journey of brain-teasing adventure!
Pretty much chosen for the fab combination of graphics, gameplay and music, this is another episodic puzzler (and I am eagerly awaiting Episode 3 now I've discovered this series) with another unlikely hero (i.e. one who will think nothing of shutting a whole city's power supply down or almost blinding a poor welder to get the job done!). I enjoyed both parts very much and have high hopes for part three!
The Full List (in no particular ranking order...)