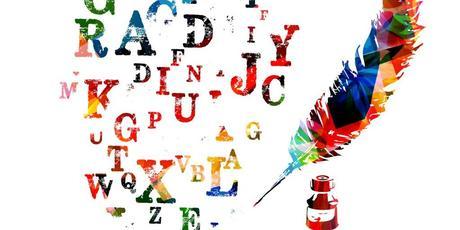 Last year I made a Blog For Mental Health pledge. Sadly, there is no pledge in 2016 and the Blog for Mental Health site is no longer being curated, though it is currently still accessible. However, this was a wonderful project (and it ran for several years) and I'm truly glad it got me blogging about this subject, albeit less regularly than I'd like!
Thoughts on writing poetry
An incredible event at Northern College on Friday - the Teach Different non-conference - got my brain working so hard and got me thinking in so many different ways. I've realised, as I said on the day, sometimes it might seem like I write quite negatively but I'm writing from dark spaces looking towards the light, not from the brightness letting myself be drawn back. I think there's a key distinction. Writing is a big thing for me, it's part of keeping in touch with my feelings and not bottling it all up or pretending they don't exist. Anyway, the day inspired me to finish a couple more poems I've been mulling over.
Eat this Fruit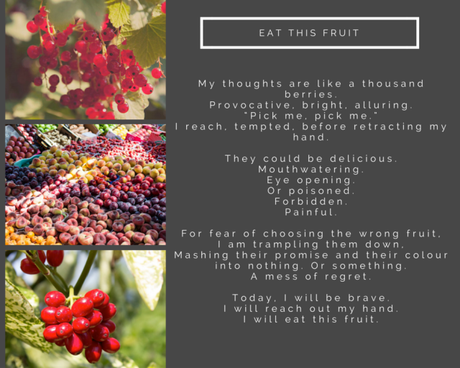 My thoughts are like a thousand berries.
Provocative, bright, alluring.
"Pick me, pick me."
I reach, tempted, before retracting my hand.
They could be delicious.
Mouthwatering.
Eye opening.
Or poisoned.
Forbidden.
Painful.
For fear of choosing the wrong fruit,
I am trampling them down,
Mashing their promise and their colour
into nothing. Or something.
A mess of regret.
Today, I will be brave.
I will reach out my hand.
I will eat this fruit.
Blank Slate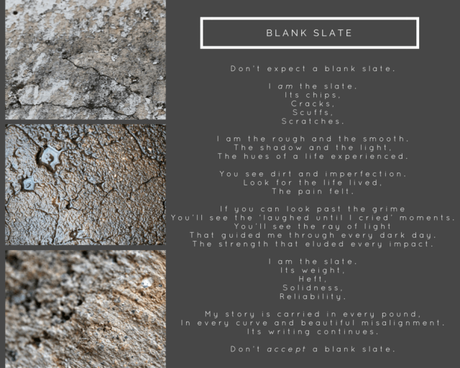 Don't expect a blank slate.
I am the rough and the smooth.
The shadow and the light,
The hues of a life experienced.
You see dirt and imperfection.
Look for the life lived,
The pain felt.
If you can look past the grime
You'll see the 'laughed until I cried' moments.
You'll see the ray of light
That guided me through every dark day.
The strength that eluded every impact.
I am the slate.
Its weight,
Heft,
Solidness,
Reliability.
My story is carried in every pound,
In every curve and beautiful misalignment.
Its writing continues.
Don't accept a blank slate.