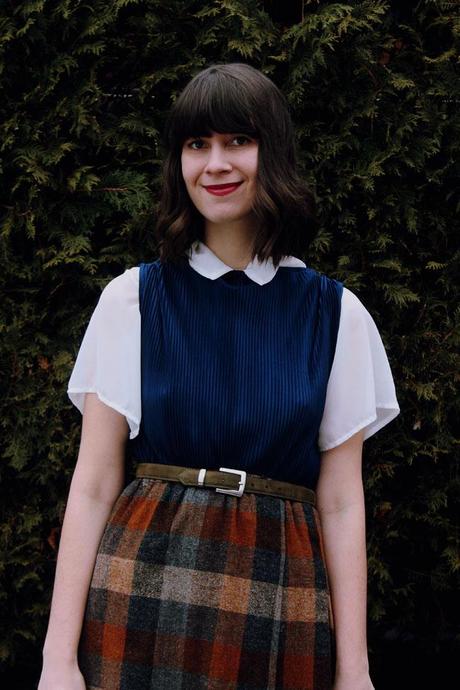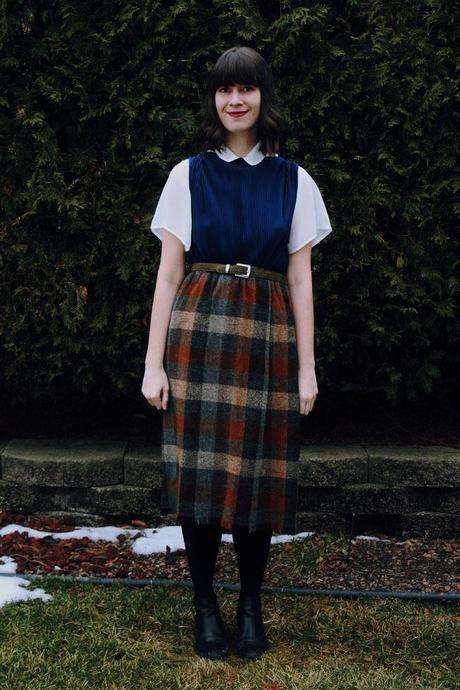 We've all had those days where we've looked in our closet, shuffled a hanger or two around, and then, stepping back, decide with much gusto,
I  need to go shopping.
You've made every outfit you could possibly make, repeated every look you could get away with repeating. There's nothing there left for you. Someone- quickly- take it away from your sight!
But what if, before all your grocery money gets exchanged for cropped sweaters, I bring your attention towards the workhorse pieces of your closet that you didn't necessarily
know
are workhorses? What if we look at a few items and notice, with some surprise, they can be layered and mixed in ways you weren't aware of before? Think of all the new looks you could create! Think of all the non-Ramen meals you will get to eat! Read on and see just how.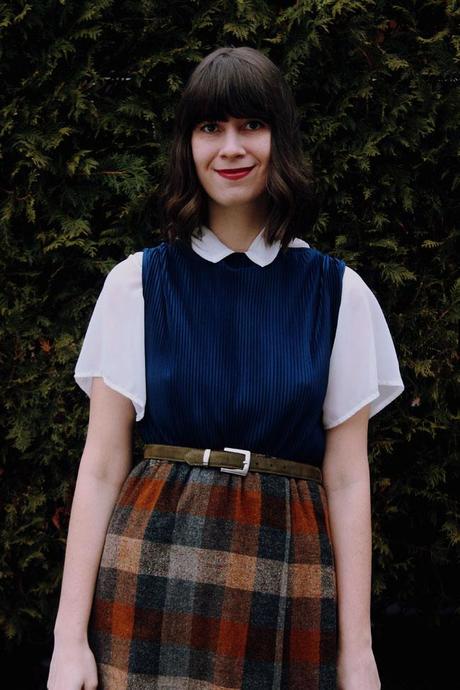 That one piece that you've overlooked in your wardrobe is a sneaky one for sure: it's the sleeveless dress. Plain, simple, unassuming; you'd never think of the exciting styling potential behind this number. While my usual go-to move with this type of piece is to add a long sleeve blouse underneath for a splash of color or pattern, my world opened up after I discovered another use for it: to wear it as a
vest
.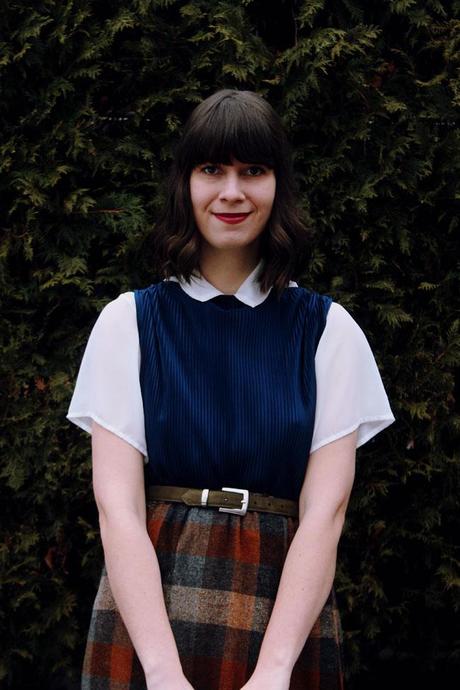 It completely changed my skirt-game after the breakthrough. No longer did I have to rely on cardigans and blouses to mix and match and make my bottoms feel different- I could completely change the feel by adding a sleeveless dress underneath. Take this plaid skirt and white collared shirt combo as an example. It's sweet, but in a summery type of way. To darken the tones and add more winter-appropriate layers, I added this navy Lone Pony Vintage dress (seen in this post) to give a sense of more coverage and warmth. The extra layer helped nudge the look along towards the realm of chillier months.
The sleeveless dress also changed the vibe of the outfit, where it gave it a more of a '60s college kid feel, what with its color-blocking and now-accented shirt collar. Give me a pair of penny loafers and knee highs, and I'd be ready to head to my noon Philosophy class on campus. If I took off the dress, I'd have the same look but the tone would come across completely different, giving me two outfits without all that much thought or effort. 
You see? No need to overhaul your whole closet just yet. I don't know whether to say you're welcome or I'm sorry.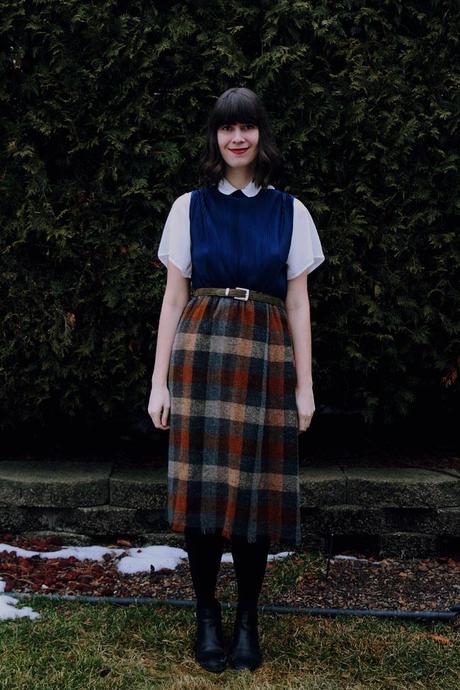 Want more dress-as-a-vest layering inspiration? Why don't you read:
How to Layer Summer Dresses Like a Pro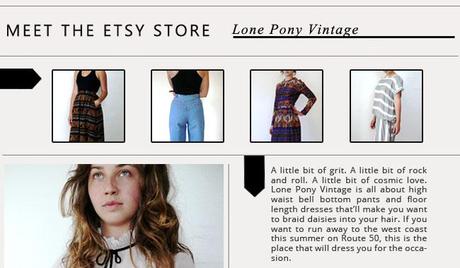 ONE| TWO| THREE| FOUR