Sapphire blue water, refreshing sea breeze, overwater bungalows on white sandy beaches… oh my! Did someone also mention once in a lifetime experience to splurge on a luxury getaway with your Mr Right? If this is your idea of a dreamy honeymoon, then you'll have a tough time deciding on where to go with these stunningly beautiful couples resorts on my bucket list. Warning: the list will induce serious wanderlust and the yearn for a second honeymoon even if you guys have exchanged yours vows – who said honeymoon is only for the newly weds?
The Andaman, a Luxury Collection Langkawi Resort
For the nature loving couples, you can book a guided walk with one of their 'resident naturalists' to see and talk about all things environmentalist. Those who are interested in learning the beauty power of natural herbs can also go on a guided tour to visit the home of an indigenous herbal healer in the neighbourhood.
Ponta dos Ganchos, Brazil
For the carefree couples, this resort is the mecca for those who are impromptu. those who don't like to make too much plans for honeymoon. Breakfasts last all day at the resort, and there are no set times for meals. The restaurant will stay open until the last guests leave. Fancy maple syrup pancakes in bed at 1am? This will make the ultimate Instagram-worthy moment for the newly weds! And leave your flip-flops at home for the resort supplies stylish Havaianas for all guests to ensure happy feet.
Loisaba Wilderness, Nanyuki, Kenya
For the wild-at-heart couples, if both of you have got 'sleeping under the stars' high up on your wish list, this is your slice of honeymoon paradise. Be dazzled by the countless Kenya stars and the tranquility of the wilderness on their Star Beds cuddling up with your sweethearts. During the day, the resort guarantees real-life National Geographic moments – watching a zebra crossing in the bush while enjoying your breakfast muesli doesn't happen everyday, does it?
Yasawa Island Resort & Spa, Fiji
For the seafood loving couples, imagine feasting on just-caught seafood wherever you please – under the stars, on the golden beach or in your secluded bure – your taste buds and your other half are sure to love you loads.
Dewa Phuket Beach Resort
For the active couples, there're Thai boxing classes, batik painting, surfing and kayaking to get the adrenalin pumping.
Ayana Resort & Spa, Bali
For couples who loves sipping cocktails at sunset, you can't go past their renowned Rock Bar hanging 14 metres right on the edge above the mighty Indian Ocean.
Four Seasons Bora Bora, French Polynesia
For the most discerning glamorous couples, from the moment you arrive at this shimmering South Pacific island on your seaplane you'll be treated like the royals throughout your honeymoon.  The architecture of the resort itself is something worth marvelling at - the resort extends most of its residences out over the lagoon in the form of well-designed but not overly extravagant over-water bungalows.
Kapari Natural Resort, Santorini
For the minimalist couples, your entire honeymoon is painted in blue and water with your stay in this coolest cave hotel. The interior of these secluded suites are all in neutral hues that accentuate the endless patches of blue and white over the Aegean Sea as the backdrop. Their restaurant serves amazingly fresh Mediterranean fare, out overlooking the Aegean or inside in the oatmeal-and-white dining room.
 So tell me fellow travelettos, where is your dreamiest honeymoon paradise?  Have you visited any of these places? I'd love to see your travel photos so make sure you tag them using #Lacenruffles and I'll have them shared on our Facebook page!
Until next time, keep dreaming…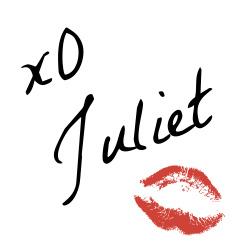 About the author

The Lace and Ruffles girl with a vintage soul and wanderlust. I see the world through my lace trimmed lens. You can spot a smile on my face when I see glowing sunset, wear a pair of Louboutin stilettos, draped in lace and ruffles, taste a Ladurée macaron and smell freshly blossomed peonies.