Extremely overdue review alert! I got this product somewhere around august of last year and somehow my laziness allow me to prolong this review till now. I know, I know I got to change that habit.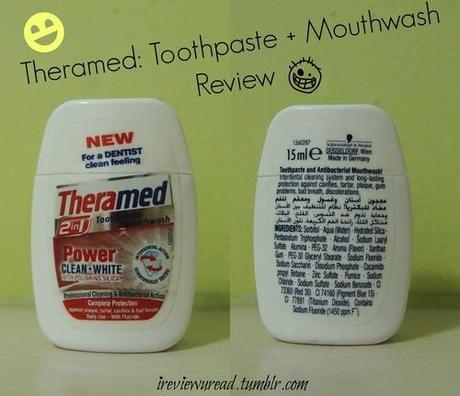 Anyways, today's review would about this travel-sized product which combines both toothpaste and mouthwash into one. I got this at a National Day promotion campaign over at Venus Beauty Facebook page.
This products claims to not only clear your mouth of bad breath but to also give you dentist white teeth.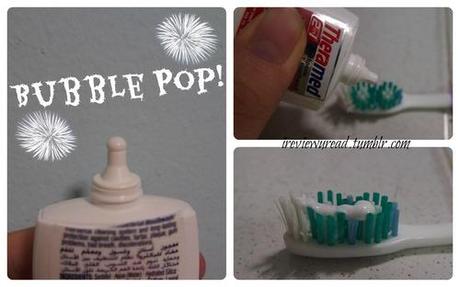 First thoughts:
It's quite rare that such watery toothpaste exists in the market but I guessed since mouthwash was also formulated in it's ingredients

, this thinnest is logical. 

On a closer look at the toothpaste, tiny specs of red and blue dots could be seen. Extracting from my knowledge of exfoliators

, I believe that these specs are to clean your teeth more 

thoroughly
As expected, there's a strong minty smell in the toothpaste x mouthwash.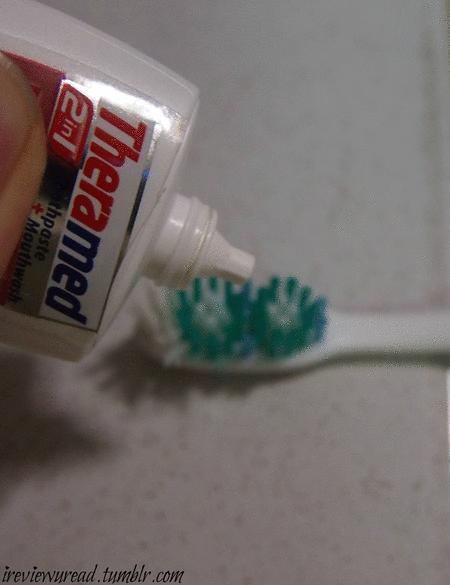 Please ignore the inconsistency in image size because of poor editing techniques in the middle of the night. For those of you who are wondering, yes, a GIF is a series of photos placed one after another to form the moving image above this paragraph.
Thoughts while brushing:
For a rather runny toothpaste, it lathers up in my mouth rather quickly but it doesn't over produce the bubbles.
After thoughts: 
I did noticed that the Theramed Toothpaste x Mouthwash help cleared up most of the plague in on my teeth.
It helps keep my breathe minty fresh for an hour or so but soon, it's effect wears off and it's back to gulping water and breath mints to freshen your breath.
No significant changes in tooth whitening is noticed.

Overall, I would give this 2 and a half IreviewUread Smiles. It definitely worked as a normal toothpaste and mouthwash but nothing really stand out about it's characteristics. One good point would be, it's very convenient to be brought around.