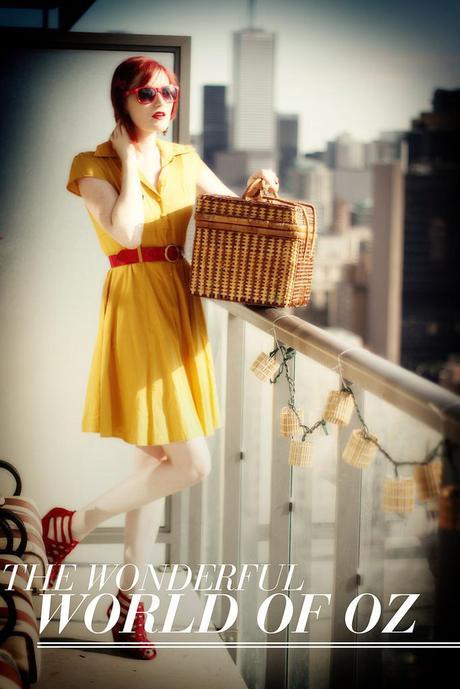 "Close you eyes and tap your heels together three times. And think to yourself, there's no place like home."
- Frank L. Baum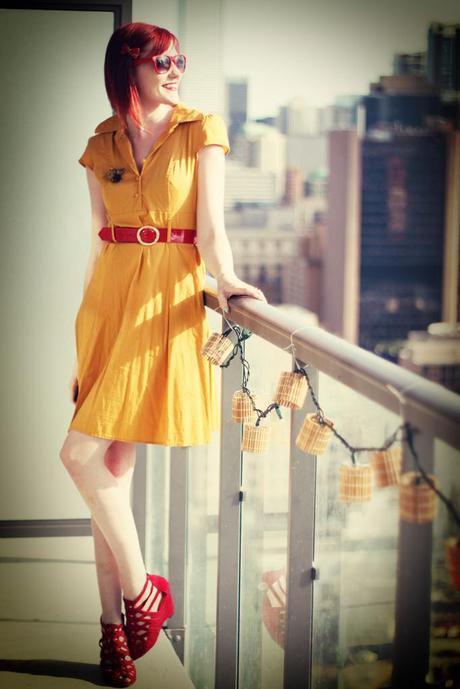 Dress // Modcloth // Shoes //
Modcloth
//  Belt // Thrifted //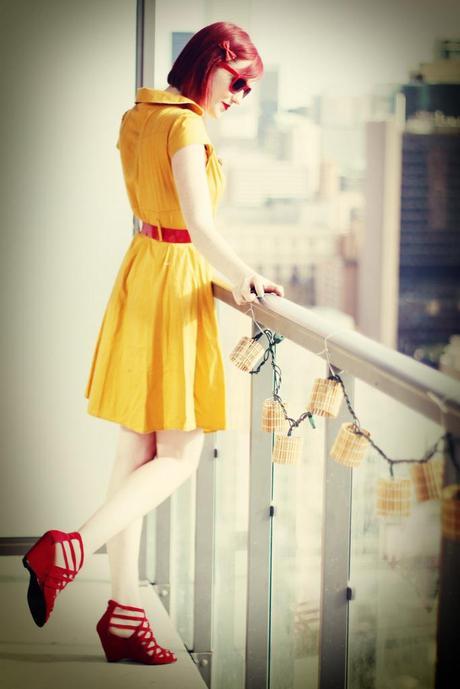 Dorothy from the Wizard of Oz would have felt right at home with the weather we've been having here in Toronto as of late so it seemed fitting to have today's Literature month post to be an outfit based on Frank L. Baum's
Wizard of Oz
. We've had insane lightning storms, hurricane warnings and even a tiny little earthquake (which yes was small but 27 floors up in the air I really felt it...) Standing out on my balcony watching the lighting pour in I felt like any minute the wicked witch of the west would be flying by on her broom and a giant house about to land on her sister would be chasing at her heels.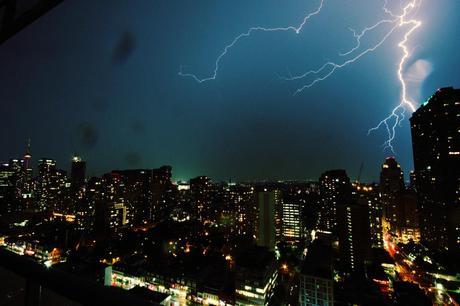 Pics from my balconey during the storm we had the other day!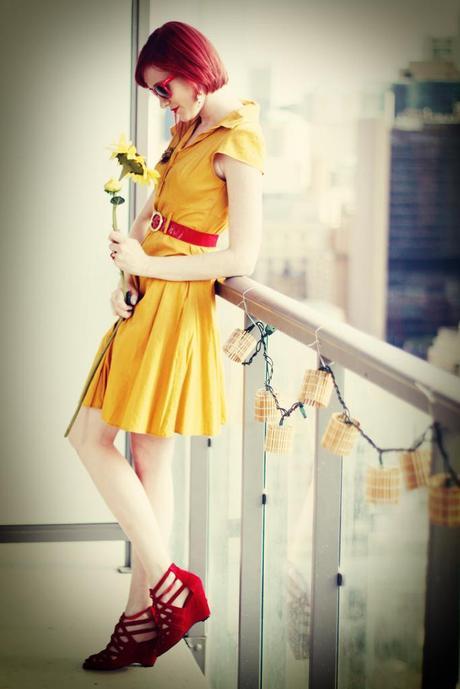 As the weather has been getting more and more tumultuous we have been starting to see the first glimmers of fall. I love this gorgeous golden soda pop dress from Modcloth which is always my first go to dress when the weather starts to cool down. The color of this dress felt like it was taken right off the yellow brick road and in my fantastic pair of bright ruby slippers and my trusty picnic basket I was all wrapped up in Dorothy-esque style. Yes, the traditional Dorothy style would be her plaid blue and white dress but I felt like this was a little more abstract and a lot more fun!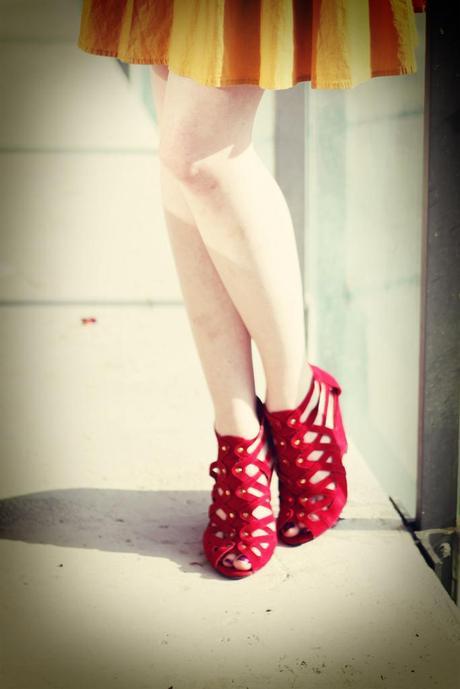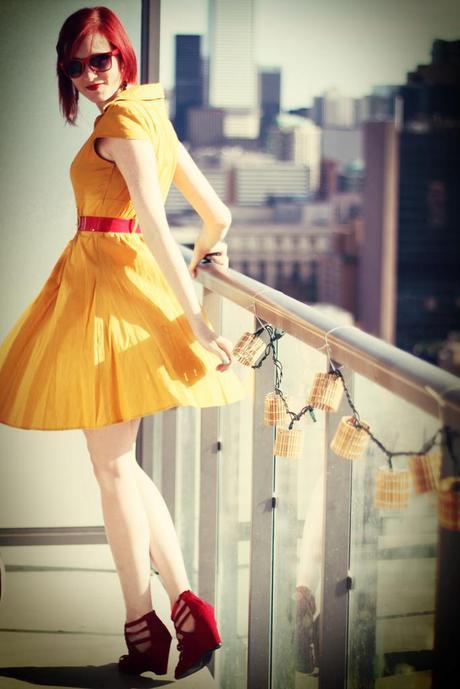 I spent the last couple days hanging out with my best girl Chelsea at the EX (Canadian national exhibition - basically big midway in the city) and I will post picture from that outing soon. Lidia has been a friend of Chelsea's forever and came with us too and she's been so lovely to get to know. Yesterday she even texted me about all the awesome thrifted and vintage stuff she's found for me in er basement! I can't wait to get a lookie at her findings - it's honestly amazing to meet such awesome people! We're all going to the zoo on Sunday so expect some great outfit pics from there too!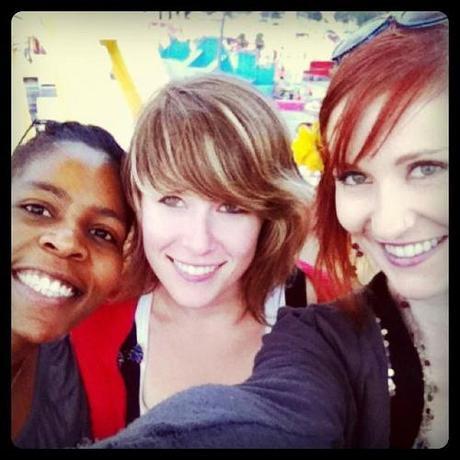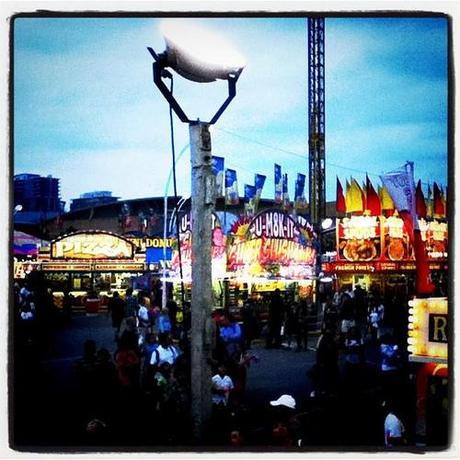 Sneak peek of pics from the EX!
What is everyone up to this weekend? How are you enjoying this last week of August?!