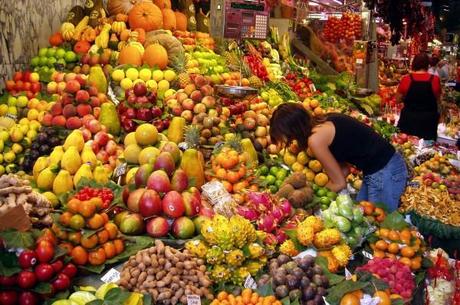 Brad Pitt is one. Angelina Jolie used to be, but isn't now. Ellen Degeneres and Portia de Rossi both are. Mike Tyson is and wishes he'd been one "since birth," while Bill Clinton became one in 2010 following a health scare.

Veganism, it seems, is on the rise, and not just among celebrities. There are currently somewhere in the region of 7 million vegans living the United States, a figure that has doubled in just three years, according to a recent poll commissioned by the Vegetarian Resource Group. Read on to find out what the top vegan cities in the US are, you might be surprised! 

Despite the abundance of myths surrounding a 'cruelty-free' lifestyle, the basic tenets are fairly simple: to live without exploiting animals – be that for food, goods or services – so no meat, fish, dairy, eggs, leather or fur. In practice, the degree to which veganism is adopted can vary. Dietary vegans, for example, may have a health issue that requires them to abstain from eating any animals or animal products, while ethical vegans may apply a stricter across-the-board ban to include goods and services that use animals or animal products in any shape or form; thereby also hoping to reduce the environmental impact of such intense farming practices.

Opponents of veganism say it is far too restrictive, and unhealthy – Angelina Jolie famously went back to eating meat after many years as a vegan, declaring that the diet "nearly killed her" because she was not getting enough nutrition. It's a view strenuously rejected by devotees who suggest a well-planned vegan diet provides all the nutrients required by the human body, and many other health benefits besides.
Do vegans really live longer, healthier lives?
Recent research does seem to bear this out fairly persuasively. A 2012 study funded by the National Cancer Institute concluded that vegans have lower rates of cancer than both meat-eaters and vegetarians. The study found that the incidence of female-specific cancers was around 34 percent lower in vegans than in omnivores. Other studies have evidenced the link between vegan diets and increased life expectancy and improved heart health, and many followers report huge improvements in their energy levels and skin condition; also saying that they experience fewer coughs and colds.
While the benefits of such a diet and its increasing mainstream acceptance is a good thing, let's face it: being a vegan in a meat and dairy-loving society such as the United States requires a pretty committed mindset; just to remain on track at the grocery store, let alone to negotiate the minefield of the local, invariably meat-heavy restaurant scene. Factor in some lingering knowledge gaps among the general populace about what exactly being a vegan entails, and you can be forgiven for thinking there are probably better places to be a vegan than, say, Texas, right?
Well, actually, no; not according to a recent survey by People For the Ethical Treatment of Animals (PETA)  on the Top Vegan-Friendly Cities of 2013. In fact, topping the list in first place is Austin, Texas, the self proclaimed 'weird city' that quietly enjoys something of a bohemian reputation despite its being in the cattle farming heartland of America. Home to Dell computers and other hi-tech major players, various pharma and biotech companies, there's affluence and big business aplenty in Austin but its citizens are also fiercely proud of the city's vibrant indie scene and clean, green credentials. Austin is also home to Whole Foods Market, founded there in 1980.
The PETA survey highlighted Austin's surprisingly diverse vegan dining scene, from ice cream parlors to Thai and Tex-Mex, but was particularly keen on the city's thriving food truck scene that has several mobile operators, such as The Vegan Yacht, serving up a similarly diverse selection of vegan treats.
Another surprise inclusion near the top of the rankings (after more familiar vegan hot-spots Portland, L.A. and New York at 2nd, 3rd and 4th place respectively) is Chicago, which has seemingly been hiding its vegan credentials behind a love of meat, deep dish pizza and cheese, until you scratch the surface and realize 'Porkopolis' is enjoying something of a vegan revolution that actually started many years ago. In 1983, the now legendary Chicago Diner opened; offering meat and dairy-free comfort food including 'Macaroni and Teese' featuring locally produced vegan cheese from Chicago Vegan foods, who also make ice cream and marshmallows.
What Happens In Vegas, Stays in Vegas. Vegas may be all about excess, and secrets, but there's no reason to hide anything when it comes to the city's surprisingly vibrant vegan dining scene, which comes in at number eight on the list. From pizza joints to higher end dining at Wynn Resorts, the vegan selection is pretty great across the board, including the Go Raw Café, which offers delicious organic, vegan 'living cuisine', including mock sushi.
The PETA list also features more predictable bets such as Seattle (No.6) and Boulder (No.9), but Salt Lake City at number seven, and Richmond, Virginia at number 10 might be somewhat less than expected. What is clear is that there's a growing awareness of veganism all across the country, and far more choices are opening up to anyone contemplating a cruelty-free lifestyle. And if a coast-to-coast road trip is on the cards, it's reassuring to know you can expect a little more in the way of culinary excitement en route then back-to-back garden salads.