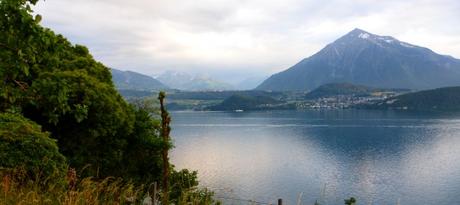 When my daughter and Classy Career Girl Founder, Anna, asked if I would write a guest article for her website, I was honored, and a bit perplexed as to how this vintage traveler could be of interest to young and ambitious Classy Career Girl readers. I started thinking about the many travel destinations I've traveled to, and the ones that are still calling me back, for a more leisurely visit.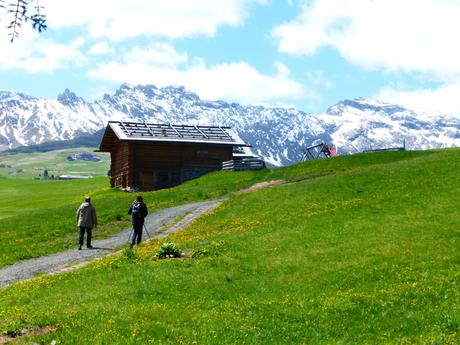 Here are the top 6 travel destinations that you must add to your travel bucket list:
1. Trondheim, Norway
I visited Trondheim, Norway, in 1967, when I was traveling through Europe with friends on $5 a day. There, I met my grandmother's sister-her only living sibling at that time. She gave me a bracelet that I still cherish. My grandmother, Anna, left Norway for the U.S. in the late 1800s. She never returned and never saw her sister again. This wasn't unusual back in those days. They kept in touch by letters. Since my ancestors came from here, I would like to return for at least a week in the warmth of the summer, exploring the old town, wooden houses on the River Nid, and meeting distant cousins who are still around.
2. New York City
A city that I've been to many times and wouldreturn to again in a heartbeat is New York City. I can walk for miles along the crowded streets to view a fascinating mix of modern and historic architecture, and 19th century brownstones, along tree-lined streets. With a population of 8.5 million-37% foreign-born, and dozens of parks, rivers, museums, theaters, skyscrapers, restaurants, there is never a shortage of things to explore. It's hectic and I'm always ready to leave, but there's something special about New York that keeps calling me back.
3. Santorini and Mykonos, Greece
My husband and I visited Greece about ten years ago in April, a delightful time of to be there. It was off season and we could ride the ferries and enjoy the uncrowded islands at our leisure. I have great memories of that enchanted region that I must go back to see someday.
4. Castelrotto, Italy
Another spot that I have fond memories of is a small town in northern Italy called Castelrotto, near the wonderfulAlpe Di Siusi.It offers easy hikes, interesting nearby villages,wonderful scenery and reasonably priced bus passes to explore the area. Yes, that's an area I would go back to frequently, given a chance.
5. Amalfi, Italy
Once my husband and I spent a couple of nights in Amalfi on the western coast of Italy, just below Naples. I would love to return for a to the place we stayed at with a balcony overlooking the turquoise sea and then jump a train and head down the southern coast of Italy.
6. Gunten, Switzerland
Finally, I will return to the chalet perched on a mountain above Gunten, Switzerland, overlooking the Boden Sea-aplace we recently visited. This I could do every June for the rest of my life and not tire of it. Hopefully, I'll be hiking on the nearby trails, just as the locals do, well into their nineties.
So these are my brief words oftravel wisdom for followers of the "Classy Career Girl"-those special women who are working everyday to make their live's better. We can all grow, and frankly, life keeps getting better. Most importantly, if you wish to travel, as my father use to say, "Go while you can."
Don't pass up any opportunities that come your way-some of them only come once lifetime. -The Vintage Mom
Where are you headed? Do any of these travel destinations interest you?
About the Author

Susan grew up in Minneapolis, MN and has since lived in New York, Colorado, Minnesota and California. She has a background in human resources and the travel industry. Her goal is to continue traveling -- one month at a time -- the Vintage Way.