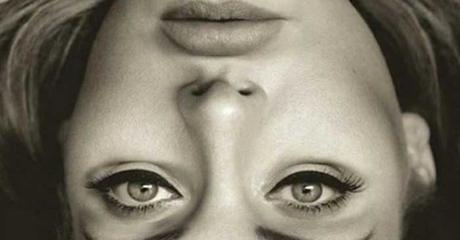 Some weeks ago an upside down picture from last Adele album went around the world and made lots of users go crazy. What was the reason? Everything in that image seemed to be ok...until the users turned the picture and they discovered - not without being suprised - that the eyes and the mouth of the singer were in an incorrect position. So, how is it posible that, when looking the upside down picture, it seemed to be ok? The answer to this enigma is explained by the " Tatcher effect ".
Turn Your Phone is the Instragram account which shared this image (as you can see they have done this before with many celebrities) and the ones to whom we have to thank that right now we know who Peter Thompson is (and how he managed to demonstrate - one more time - that Human brain is not a perfect mechanism and, therefore, it can be misleaded).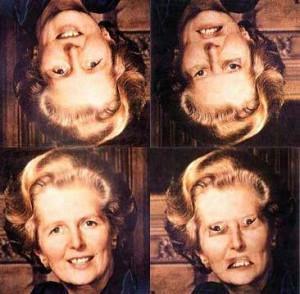 In 1980 this psychology profesor used a picture of the
ex Primer Minister Margaret Tatcher
(this is why this optical illusion received this name) to show us that it is more difficult to detect changes in the characteristics of any face when it is turned upside down. The reason is that our brain tends to
interpret faces as only one thing
. However this interpretation is
more difficult if the face is turned upside down
. When this happens what we do is recognizing the face paying attention to
individual characteristics
as on the
eyes
or mouth, which, in a "tatcherized image" are precisely in the expected position. For this reason we perceive the whole face as if it was ok and then, when turning it upside down, we relized that we are completely wrong (the effect is horrific)
As we told you at the beginning of this post, Adele picture viralized really fast reaching more than 28.000 likes. In fact this account has donde this before with more tan 10 celebrities . You can even visit a website called tatchereffect.com in whicn you can "tatcherize" your face.
From Optical H we invite you to experiment with this and be amazed by some of the examples provided below.