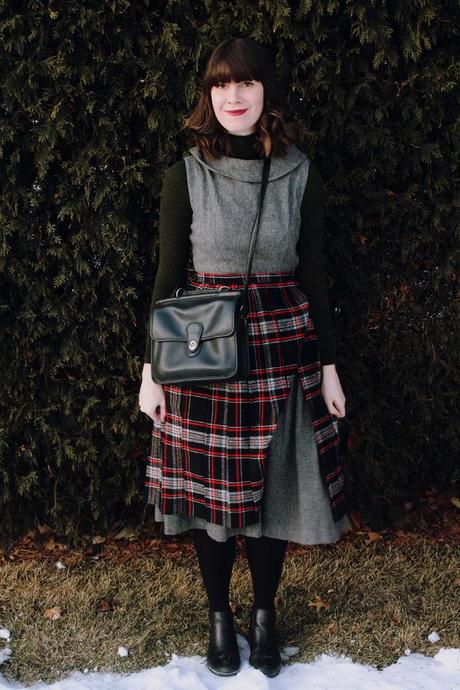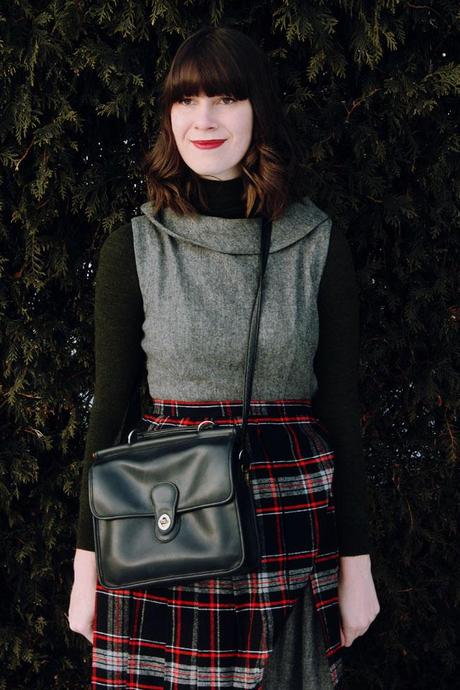 It's no secret that we all love plaid during the colder season. It's almost border-line cliche, like saying you love cozying up by a fire or drinking something peperminty while it lightly snows outside. Yes, you like doing winter things during winter. We're all there with you.
But as you're doing these winter things over and over, it's easy to get your fill of them and reach your limit. Is anyone else at the point where they can't handle anything close to the word "nutmeg" anymore? Or found that the fisherman sweaters lost all their charm in the store windows?
I'm right there with you sister friend. But seeing how some of us still have to navigate piles of slush for another month or so, we can't really afford to pack up the winter gear just yet. Instead, we have to find new ways to wear it in order to keep our inspiration levels somewhat stable. While I'm not sure I can think of new ways to wear those sweaters we've been wearing to an inch of their lives, I
do
have some thoughts on tartan skirts. Read on to see what I've cooked up!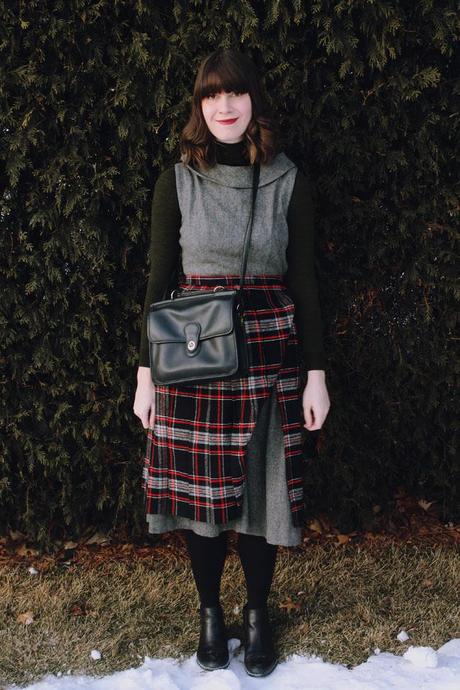 All those thoughts revolve around some clever layering. The best way to give new life to old pieces is to rework them in a way that might be unexpected. Like turning dresses into tops by pairing them with skirts. Or sleeveless frocks into vests by layering them on top of long sleeve blouses and then throwing a skirt on top of it all. You have to think outside of the box to stretch your pieces a little further, and I think I've stumbled upon something new here when it comes to plaid.
Specifically, plaid wrap skirts like this one from Fiery Finish Vintage. What if, instead of using the piece as a skirt, we use it as an accent? For example, in this look I took one of my favorite wool dresses and styled it with a turtleneck for some extra warmth. Not exactly over the moon with the simple pairing, I took the plaid wrap skirt and, folding the hem in like a triangle, I created an angular slit. I then safety pinned the piece into place, and shifted it on my waist til it hit a spot where you'd usually see a slit in a dress.
And there we go! This added a splash of color and pattern into my look, and helped stretch two pieces a little further.
But seriously though: I can't wait to feel what bare arms feel like again. Spring, come soon!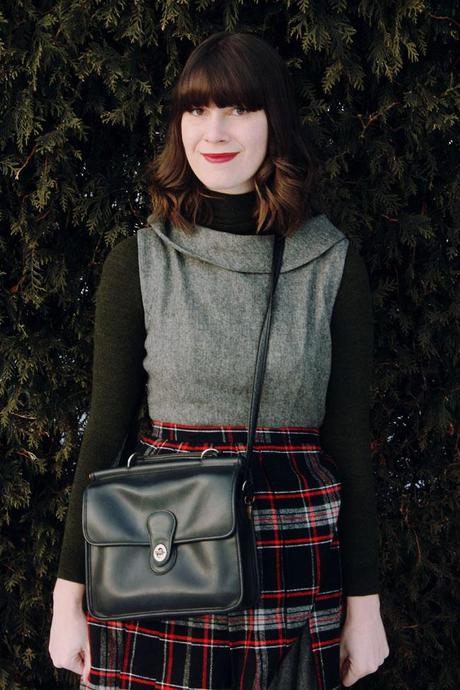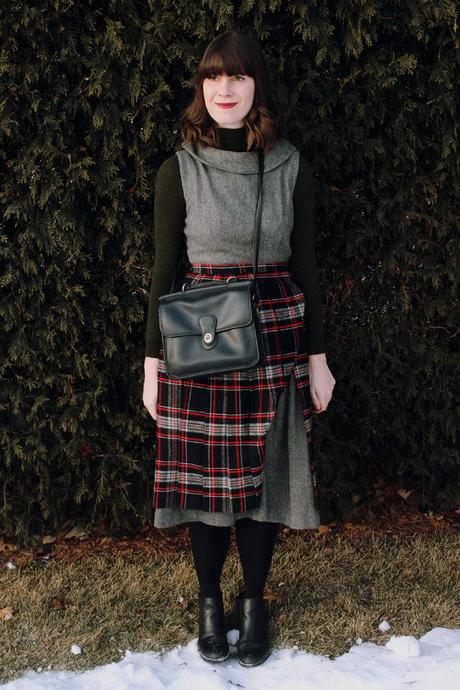 PS: Want more inspiration on how to style your tartan or plaid pieces? Try reading:
Plaid Pieces and Knits
Styling Tartan: Simpler is Better
Tips on How to Style Your Blanket Scarf: There's More Than One Way!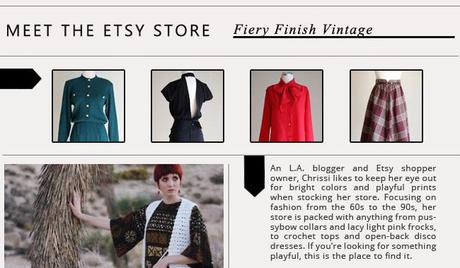 ONE| TWO| THREE| FOUR