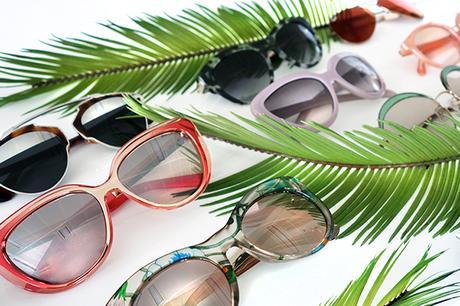 With their ability to instantly elevate an outfit, as well as hide the fun you may have had the night before, a pair of sunglasses are your one way ticket to chic, whatever the weather.
No longer reserved just for the warmer months or sunnier climes, these simple accessories are a street style essential for the fash pack and one of the best investments you will make for your wardrobe.
With so many styles and finishes to choose from, we have pulled together our pick of the must-have sunglasses of the season to make your search for the perfect pair that little bit easier…..
The Catwalk Coveted
Make the pavement your own runway with these statement-making Fendi opticals. Their bold style and contrasting colours are the perfect antidote for the winter blues.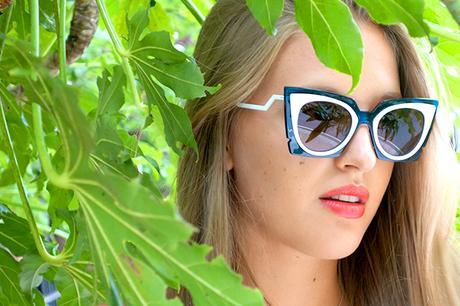 SHOP Fendi >
The Paparazzi Protectors
Every wardrobe needs a pair of oversized 'movie star' esque frames and these saucer-sized shades from Prada in chic tortoiseshell are sure to add a touch of Hollywood glamour to any outfit.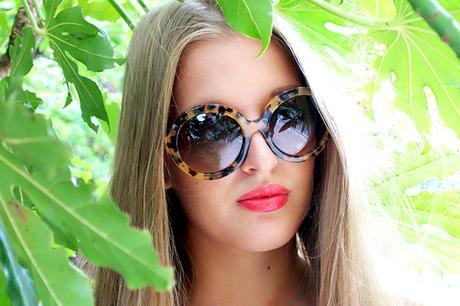 SHOP Prada > 
The Perfect Print
Updating a subtle cat-eye frame with their iconic floral print, Gucci's take on the season is soft and feminine. With rose gold finishing and honey tinted lenses, spring will stay around all year.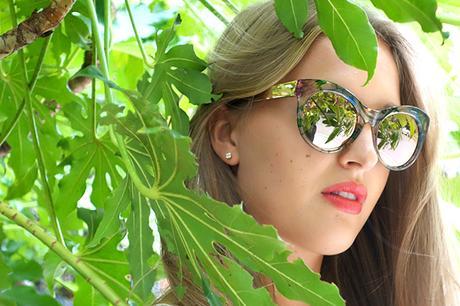 SHOP Gucci>
The Fash Pack Favourite
This silhouette is undoubtedly the style of the season, with anyone who is anyone sporting this modern take on the aviator this summer.
For their latest version, Dior have added a touch of tortoiseshell and linear tinted lenses to their So Real style, making them the perfect Autumn/Winter adaption and sure to confirm your place as a fashion front runner.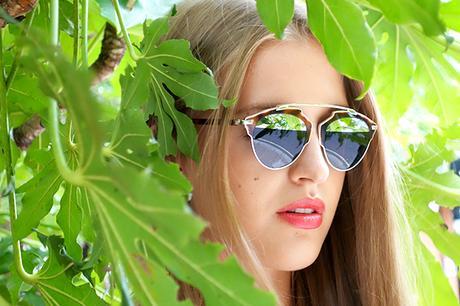 SHOP Dior> 
The Retro Reflectors
Channel your inner 70's goddess with the bohemian stylings of Miu Miu's retro specs. A striking aqua crescent accentuates the brass frames and lightly tinted lenses of these vintage frames, giving you everything you need to embrace your inner Penny Lane.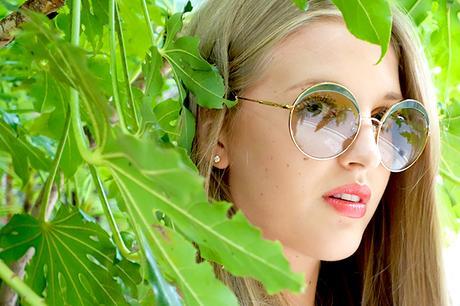 SHOP Miu Miu >
The Cool Girl Classic
Combining the ultimate trans-seasonal fabric and timeless silhouette, Rayban has updated their signature 'Wayfarer' style with a hit of 'California-cool'.
Nailing the latest trends and our everlasting love of denim, these frames are the perfect pick for sun drenched beach days or coastal drives for both him or her.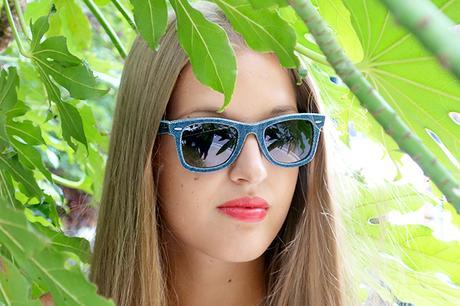 SHOP Rayban >
The Cat Eye Candy
Add a pop of color to even the plainest outfit with Jimmy Choo's Cindy sunglasses. Polished metal and tinted acetate give a futuristic interpretation on the alluring cat eye shape.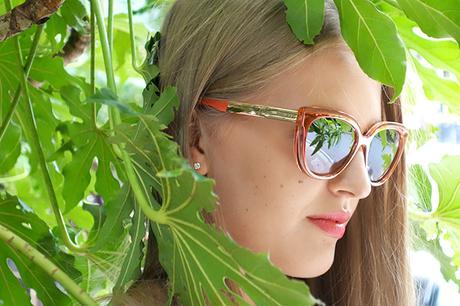 SHOP Jimmy Choo >
The Archetypal Aviator
For her first foray into eyewear, make-up mogul Bobbi Brown has tackled the classics. Our favourite? This feminised version of the quintessential aviator frame which would make a timeless addition to anyone's eyewear repertoire.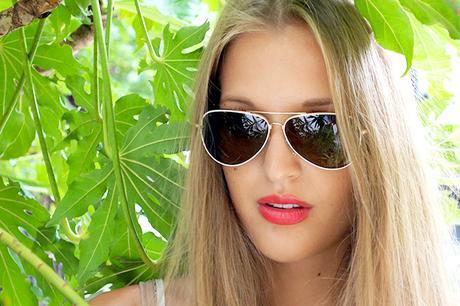 SHOP Bobbi Brown >
See Them In Action….