I've never talked about jewelry that isn't costume jewelry, we're talking bout real bedazzlers this time.  RUBEDO is a lovely new metal created in time for Tiffany & Co.'s 175th Anniversary celebration.  Its pure, pinkish hue mimicks that of the currently trendy rose gold.  As of late you'll find rose gold accents popping up almost everywhere (though I personally think it doesn't suit EVERY skintone like they say), from the oversized ladies watches to the Elizabeth Arden Aurora collection, but there's something inherently cleaner about RUBEDO, something more attractive than the idea of rose gold.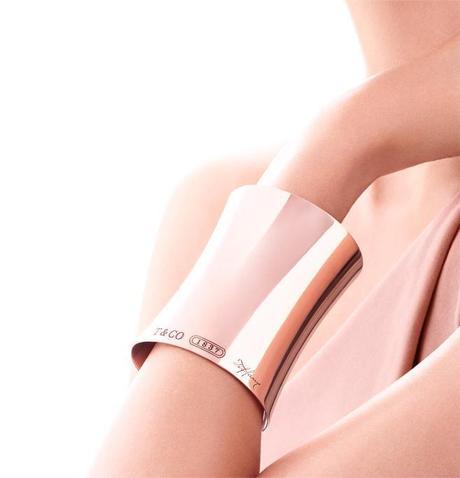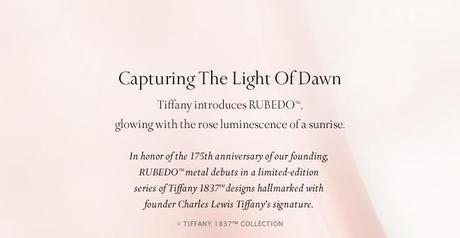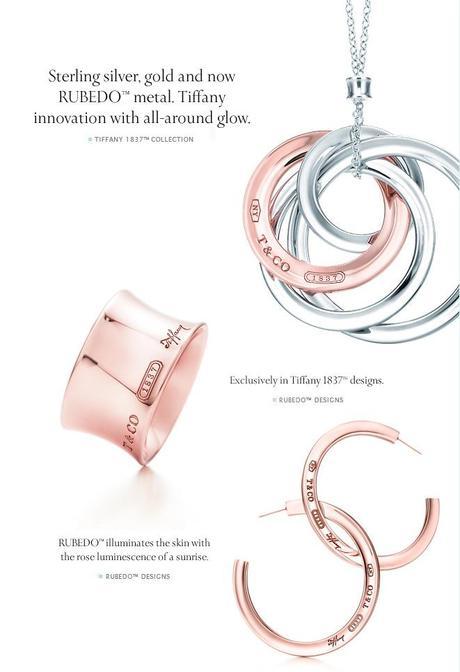 If you're on the market for something new RUBEDO is very feminine and has just stepped into the limelight.  I noticed there are 2 rings I believe in the collection (before the earrings above) and to me one wide one is pretty but horribly huge and looks like a corset or girdle for my finger and the other collection ring is far too branded right the way along the band for me to be fond of.  I'm intent on rectifying that at the very least in theory.  From the internet I took a photo of 1 engagement ring and digitally made it over visually changing the band to RUBEDO, one Tiffany Style 6-claw ring.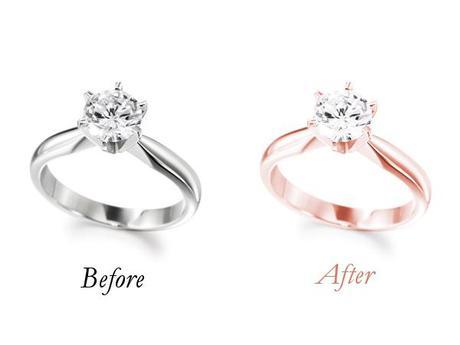 Some of you who are more comfortable with whatever is traditional would probably prefer the usual, safe platinum or silver bands, but to me after doing this photo makeover makes me feel like I'd just brought a  ring from Pleasantville back into my world of color, and I like it very much.  The idea of a rosy, blushing engagement ring would suit the mood upon "receiving" it I think *blush.  I've not got MARRIAGE constantly on my mind 24/7, please don't be mistaken in thinking that, I just couldn't shake the thought of a lovely, simple Rubedo ring with a name inside and nothing is quite as sophisticated as an engagement ring.  It's a pretty thought that I just wanted to see manifested in an image at least (I'm so glad I'm digitally keen).  For sure my husband-to-be wouldn't want Rubedo wedding rings (neither would I) butI thought it would be so nice to have "my" rosy Rubedo engagement ring sitting atop a platinum/silver wedding ring, the contrast in color would remind me of the heat of the moment "when I was asked".