There was a time when anyone buying a bridal gown would be faced with very little choice in terms of color – white or pale cream being the very limited choices other than for those who could afford to have a bridal gown created. However, over more recent years, colored bridal gowns have started to grow in popularity.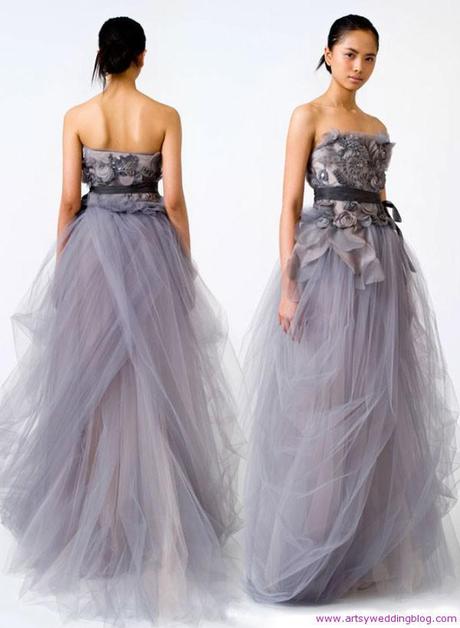 Modern brides, whilst still embracing the traditional designs and materials that are used to create bridal gowns, are more open to choosing gowns that are not white or cream, with some being daring enough to opt for really vibrant colors such as rich reds or playful pinks.
Whether or not you have a colored wedding dress is down to personal choice at the end of the day. In the past, the white of the wedding gown was meant to reflect purity and virginity for the bride. However, in modern times this is something that has become outdated for many people, particularly those who have already been living together for many years before tying the knot!
Whilst white/ivory is still the color that is chosen at high profile weddings such as royal weddings, many modern brides and celebrity brides decide to add a splash of color to their special day by choosing a colored bridal gown that is beautiful and vibrant.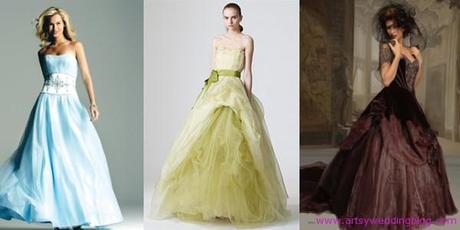 Choosing a colored bridal gown for your big day
If you decide to go for a colored bridal gown there are a number of things that you can base your choice of color on. This includes simply opting for your favorite color or a color that you believe looks really good on you. You may want to base the color on the theme of the wedding or you might want the color that you wear to reflect your personality. Some of the colors you can choose from include: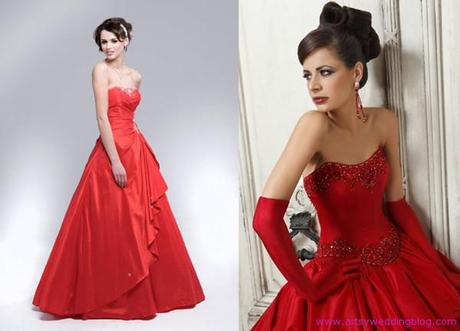 Red bridal gowns: If you want to reflect your vibrant personality, want a color that will bring the wedding to life, and want to be really daring then a red wedding gown could be ideal.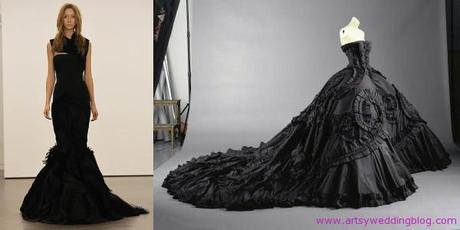 Black bridal gowns: It may sound like something you would see in a horror flick, but as a recent collection from Vera Wang has shown, black wedding gowns can look really elegant and classy with a touch of Gothic glamor.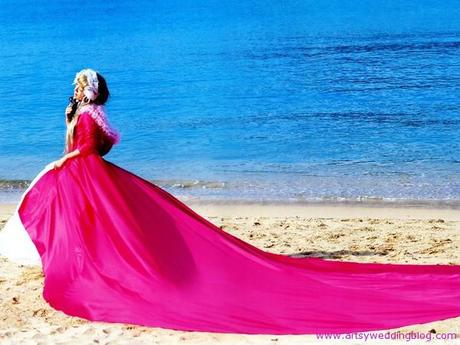 Pink bridal gowns: For the fun loving bride who wants to look elegant and classy yet chic and hip a pale pink bridal gown could be ideal. These have a beautiful summery look to them and can really look beautiful with the right materials and design.