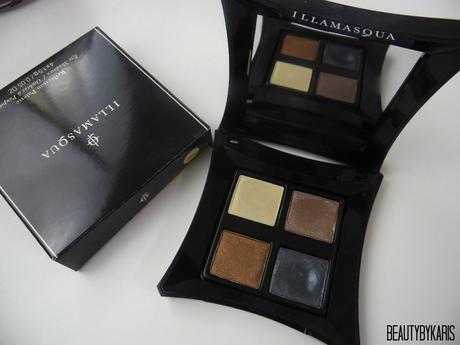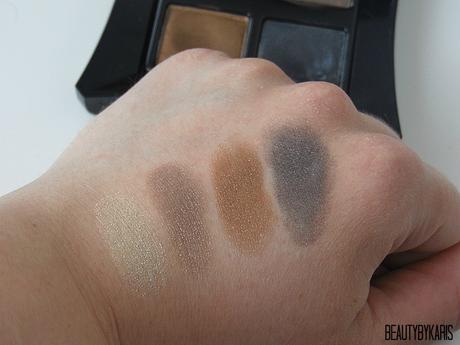 Hey There,
I first fell in love with Illamasqua make up back in 2009, when I worked opposite them on the Benefit counter in Debenhams, Cardiff. I used to envy the flawless bases, and the creativity that went in to each of their looks. I was just so unadventurous myself. (Luckily, I've come a long way since then).
I picked up the Illamasqua Reflection Palette just after Christmas, it was quite hard narrowing down my choices, but as soon as I tried out the colours, I absolutely loved it. Most my eye shadows are powder based, but the Reflection palette eye shadows hold a more silky cream texture, so not only are they a dream to apply and blend, they work well with a lot of other colours, and palettes I own. As always, the make up is highly pigmented, and the colours are just incredible, with a beautiful shimmer to each one. Precipice a Soft Lemon, Acute a Ash Taupe, Graphica a Graphite Grey or Dart  a Toasted Bronze. (Of course the gray being my favourite). Although the wear-ability is pretty good, the cream texture does create some creasing,  so I would have to make sure I had my make up kit on me for any touch up moments.
What do you think of this palette? Which color is your favourite?
See the look I created with the Reflection Palette here.
Lots of love,
KBxx