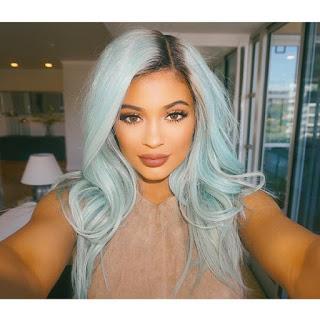 "Im Blac Chyna 2.0"
So, I haven't blogged in a while because I have a number of other things going on. Apparently in the last couple of days it has been outed that Blac Chyna and Rob Kardashian are dating. Only a few days later Blac Chyna is arrested for possession and public intoxication. I have been canvassing social media and I honestly don't understand the response. I do not understand the obsession with the Kardashians. So, Blac Chyna is a whore, compared to whom? It seems people are really pissed that Chyna seems to be waging war against the Kardashians. The fact that an underage Kylie Jenner was
allegedly
sleeping with Blac Chyna's child father, on the down low, while Kim and Chyna were friends says a lot about them and anybody would be pissed if they were BC. No matter how much Tyga tries to front like he is Daddy Warbucks, he seems a bit desperate, his relationship with Kylie a bit contrived looking, it seems that he is milking her for everything he can, right down to Kingin with Tyga (which as of yet, has not been renewed or cancelled by MTV). Kylie is keeping Tyga relevant and it seems no one is noticing this...Hmmm..  So we as ladies must ask ourselves, as of today, is Tyga a catch? Or is he pulling a gigolo move when it comes to the young Jenner. Chyna has OBVIOUSLY moved on, she is bitter, but who wouldn't be a bit pissed.
TEXAS NEWS
Police: Drugs and drinks land 'Blac Chyna' behind bars in Austin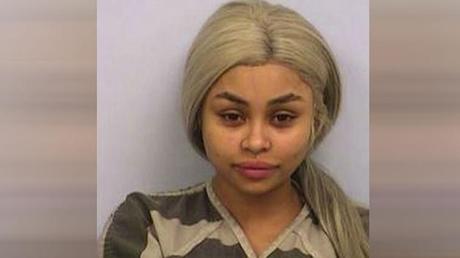 "Bitch, Please. I am planning to give birth to the only Kardashian Heir"

Saturday, January 30, 2016 02:36PM AUSTIN, TX (KTRK) -- Internet sensation and Kardashian groupie Blac Chyna is best known for her Instagram photos.
This is one pic she probably doesn't want everyone to like and share.
Chyna, whose real name is Angela White, was arrested yesterday at Austin-Bergstrom International airport in Texas.
Police say the 27-year-old insta-celeb caused a disturbance on a flight.
They didn't offer any specifics, but police do say she was charged with public intoxication and possession of a controlled substance.
Blac Chyna is linked to the Kardashian Klan by her reported romance with Rob Kardashian.
The father of her child, hip-hop artist Tyga, is said to be dating Kylie Jenner.  ___________________________________________________________________________Now, we all know that Blac Chyna is a video model which is how most of us know her. The shade in that article is what I live for, I can't even lie. The person that wrote the article seems personally upset with Chyna for some reason, it seems kind of novice for a 'journalist' to report this way even if they are doing entertainment, I guess this article got someone an invite somewhere. (Sips Tea). At the end of the day, Rob is a Kardashian, all they need is for BC to end up pregnant and the war has been won. These are the types of females that do stuff like this every single day so it's nothing. the real tea is that Chyna would have the only grand child that bears the Kardashian name. Sip that! Anyway, this is the gossip for the week, I honestly am paying attention because watching Tara and Amina on Love & Hip Hop New York has me rethinking my television habits. I can't with those two stupid chicks.... follow me on IG & Twitter @Elle_Sweetest ...