I'll admit it…I am not a fan of cooking, and I am probably one of the most awfullest cooks.
Who really wants to clean a sink full of dishes every single time that you make dinner, and more importantly, who wants to make dinner, when you can't even bake a pizza on time without burning it?
Count me out.
For the past year or so, i've been screaming inside to try those meal packages that get delivered straight to your door.
I guess you could say the meals are pretty much already made, and that you just have to throw everything together.
Simple enough right?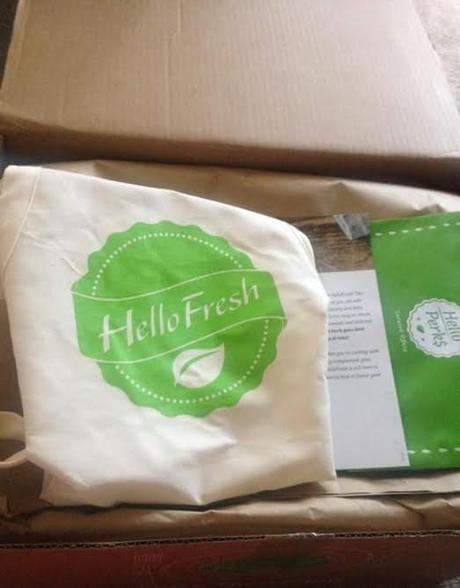 Well, with the recommendation of having to try out '
Hello Fresh
', I immediately opted in because even the name '
Hello Fresh
', sounded so intriguing to try out.
A few of my friends had actually tried out Hello Fresh previously as well, and so that is how I got on board.
( I'll even let you know that I am absolutely secretly terrified of having FOOD delivered to me in the mail, just a little side note, so this was a PUSH for me to even try this out )
How Hello Fresh works is this:
You immediately receive the freshest ingredients straight to your door.  ( Yes, you don't even have to leave your house to make dinner )
 Each and every week, Hello Fresh comes out with new recipes for you try to out, which I love that you actually have options to choose from. For me, they sent me a 'Sweet Potato Black Bean Bake' , a 'Spanish Steak Salad', and a 'Seared Pan Fry-ed Chicken' recipe. All of these recipes just sounded mouth watering from their website.
Hello Fresh will deliver FOR FREE straight to your door with the freshest ingredients.
As soon as you receive the fresh ingredients at your door, you prepare the meal all on your own.
SEE THE STEPS ON HOW HELLO FRESH WORKS BY CLICKING HERE
Would I recommend Hello Fresh to anyone, since I started using it, yes, I would.
TO LEARN MORE ABOUT HELLO FRESH CLICK HERE