For Europe's top makeup artists in the high fashion industry only one French makeup cleansing solution meets the standard which combines value with "excellent cutaneous (skin) and ocular (eye) tolerance."  I've tried Bioderma Sensibio H2O today and got the best first hand product trial moment in quite awhile.  Lisa Eldridge would definitely approve, it's the only steadfast makeup remover she consistently uses.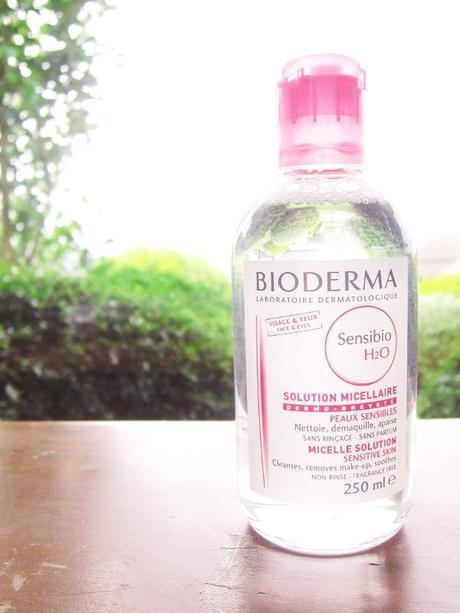 "Cleanses, removes make-up, soothes, NON-RINSE, FRAGRANCE-FREE.  A BIODERMA innovation, Sensibio H20 gently cleanses and removes makeup from face and eyes.  The micelles contained in its formula effectively micro-emulsify impurities while maintaining the cutaneous balance.  Soothing active ingredients prevent the skin feeling irritated.  Excellent cutaneous and ocular tolerance."
Considering that I practically hadn't slept properly for two days at a TVC shoot that ended at 6am this morning (with makeup on) it was the best time to try this prized, well-known makeup remover that industry insiders in Europe particularly swear by and which you will find on almost every makeup table backstage of Europe's major catwalk and studio projects.  If I were to review this in one line, it feels like water that removes makeup and soothes the face afterwards.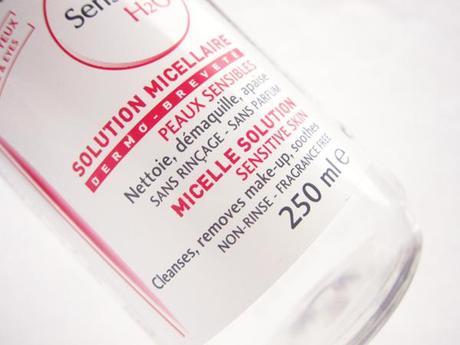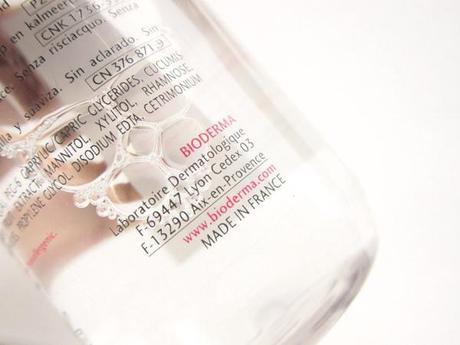 INGREDIENTS: Water (Aqua), PEG-6 Caprylic/Capric Glycerides, Cucuvis Sativus (Cucumber) Fruit Extract, Mannitol, Xylitol, Rhamnose, Fructooligosaccharides, propylene glycol, disodium EDTA, cetrimonium bromide. Hypoallergenic.
When the cotton pad soaked in this solution sank into my eye it was cool and refreshing and I wanted to keep the cotton on longer, I felt absolutely no stinging sensation.  I was happy to see waterproof mascara coming off with a few gentle rubs (after gently pressing and leaving it on the eye for a few seconds).  I like that this contains cucumber extract, it maintains the beauty regimen stereotype with cucumbers on the eyes in my mind.  What I also love is that after this removes your makeup, since it acts like a cleanser and non-drying toner as well (without the sting) you don't need to use toner or necessarily wash your face after, though you still can of course if you feel more comfortable with that.  An additional tip would be to go over your lash line if you have stubborn mascara with a cotton bud aka Q-tip dipped in this solution.  I purchased my quite heavy 250ml bottle of Bioderma Sensibio H2O for EUR 16.90 or about Php950.00 + Php40.00 (post customs tax) from Ebay's Krystian aka ebay seller virunga.eu , expiry is Dec.2013 and the bottle cap was sealed tight when it arrived about 2-3 weeks from purchasing it online. It's been awhile since I've been THIS satisfied with an Ebay purchase.  This makeup remover in my opinion levels up my professional makeup kit significantly, I'm super glad I have it.  Here's a video where Lisa Eldridge shows how she removes her makeup using Bioderma Sensibio H2O.