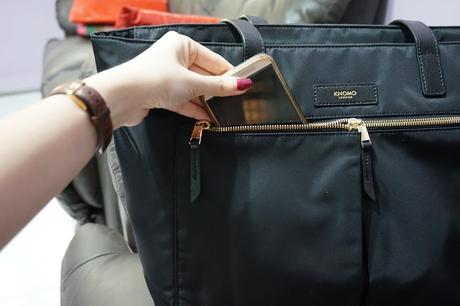 I've been struggling with my work tote for quite awhile. On busy days, I've to bring 3 bags home, my personal tote, a recycled bag for files and documents and my laptop bag. Sometimes when I need to hit the gym, I still have to bring along a shoe bag.
When I saw Knomo bag, I am immediately drawn to the fact that their bags are made to hold laptops and other gadgets with their cushioned compartment. Knomo is from London and it means "knowledge" + "mobility".The many compartments that the bag has to offer were also the top reason why I chose this as my working tote. The one that I bought is the Knomo Grosvenor and now I only need one bag, just one bag for all my things.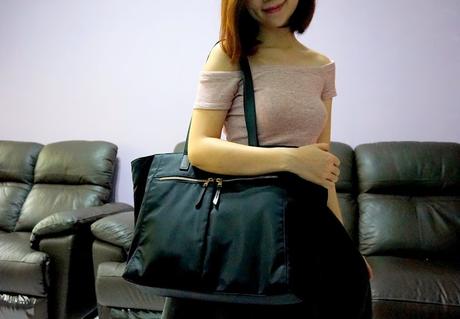 This bag is huge and spacious and able to fit 15inch laptop, my documents, pens, wallet, and lots of stuff. Should you lose your bag, there is also an unique ID that you can use to track your bag. I also love the bright red lining, the gold zippers and the nylon surface that is spray coated to be resistant to water and dust. The bag is pretty, of high quality and matches almost all kind of outfit! I reckon it could be a good travel tote to bring on the plane. I'm just glad to have discovered this bag from Zalora.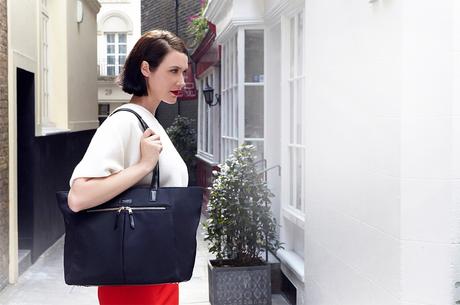 Read more posts by this author