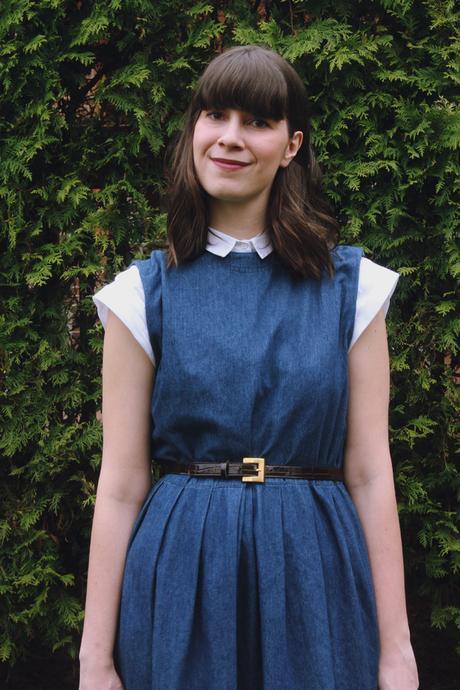 Shopping for vintage can be a tricky thing. Racks of citrus '60s-Miami colors, puffy sleeves, sequined patterns, sweeping skirts. It's enough to throw anyone into a panic. It all seems so completely...
wrong.
The silhouettes are old, the cuts out-dated, the collars flamboyant. How does anyone pull it off?
Granted, some of us are blessed with the eye to pull off a head-to-toe rockabilly look without looking even slightly ridiculous. It just fits. Like
of course
the girl buying grapefruits in front of you would have her hair in victory curls and be wearing a gingham skirt. What else would she have on? But for the rest of us, that style can be an intimidating thing. 
But there's an easy way to play with it and make it fit with your own personal style.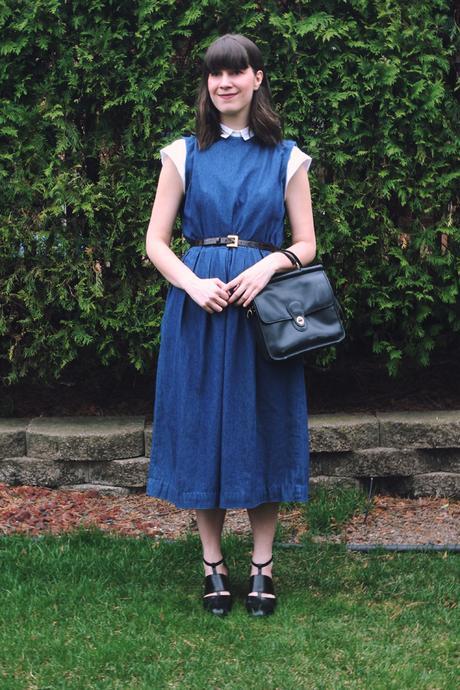 And that way is: altering. And before you say you're no good with a thread and needle, I'm just going to say it right now: Stap it. You think I am? I can barely create a proper grilled cheese let alone tailor a whole wardrobe. All it is is some sloppy stitching by hand as you watch reruns of
Bob's Burgers
. Easy.
And by knowing how to do some sub-par sewing, thrift stores will seem like a new Mecca to you. If you like a pattern of a wildly printed maxi dress, nab it. All you have to do is hem it into a mini. If a dress has outdated sleeves? Snip them off and turn it into a sleeveless. High waist jeans look too mom-jeans-y with their tapered leg? Turn them into high waist shorts. Does a top have a cute pattern, but feels too overwhelming? Make it into a crop top. There are so many possibilities!
Take this dress for example. It used to have long sleeves and looked a bit on Amish side. So I cut them off, popped a white collared blouse underneath, and have myself a clean, slightly girly look. And all for one dollar. 
So what do you think- would you give vintage a go if you could make it more you?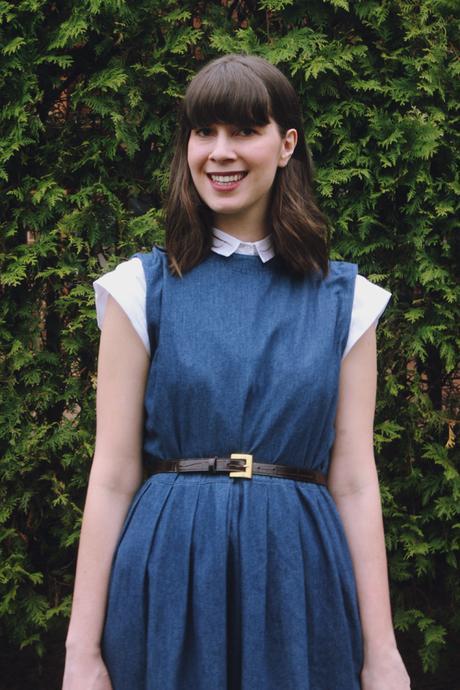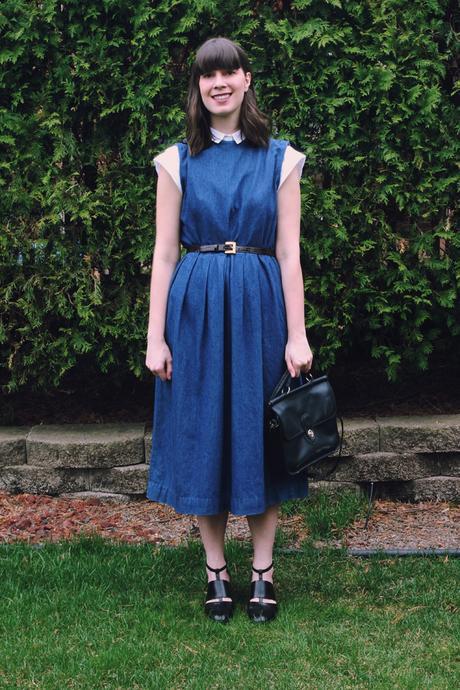 Let's Discuss:
What has been your most recent, favorite vintage buy?
PS: Liked the vintage inspiration? Continue reading on to:
How to Style Vintage Patterns
A Surprising Way to Alter Your Vintage Dress
My "What to Wear to a" category, that shows how to pair vintage with modern

Dress: thrifted (vintage similar: here)Shirt: ZaraPurse: thriftedBelt: thriftedShoes: Urban Outfitters