I don't think fall or 'Ber season makeup needs to be taken literally.  Just because we dress heavier it doesn't mean our faces need more makeup.  Although it is a great season for playing around with richer, deeper shades I still like to maintain a balance and in this case intensity can be found on the brows, lashes, and lips.  Velvet skin is a trend…not a rule.  Matte but fresh.  Now that I've completely recovered from that nasty flu I've put some new products to the test.  My experiment in trying to show that MAC Retromatte lipsticks like Riri Woo can be worn more than one way pretty much hit the nail on the head for this short editorial.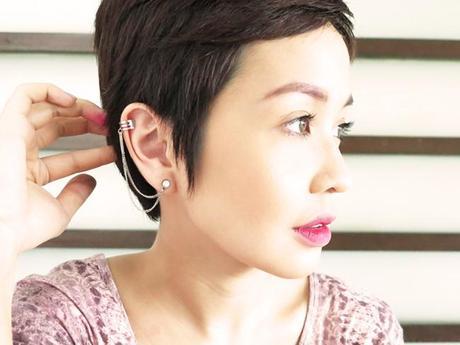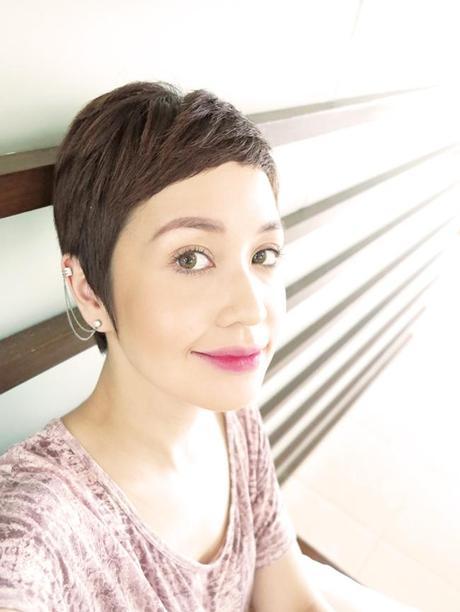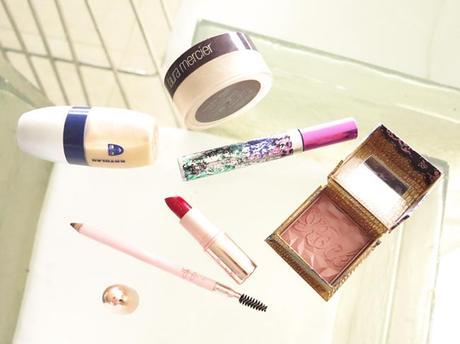 The only important thing I forgot to include here was my MAC Pro Longwear bronzer in Soft Sand. CLOCKWISE: KRYOLAN HD Micro Foundation Mattifying liquid in 245, Laura Mercier Loose Mineral Powder in Natural Beige (softly over the T-zone), Revlon Lash Potion Mascara, Benefit Cosmetics Rockateur Blush, RIRI MAC Veluxe Brow Liner in "Deep Brunette", RIRI MAC Retromatte Lipstick in "Riri Woo".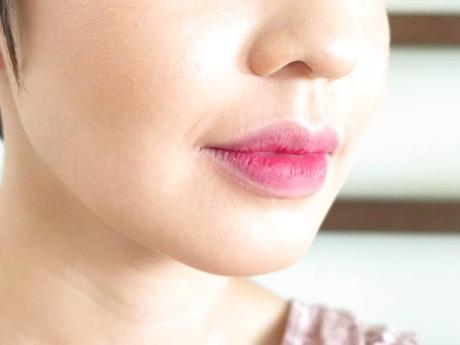 I won't make this a very wordy post.  I applied my foundation on with my hands, did dab a bit of under-eye concealer with fingers, just a bit (MAC Studio sculpt).  I lightly swept my T zone and chin with Laura Mercier Mineral Powder which I'm convinced does the same thing as those Hourglass ambient lighting pressed powders, just in loose form.  Singer Julianne absolutely loves what this powder does every time I apply it on her, it's so good that I put up with the hassle of its "looseness", it adds light, not shimmer and natural beige works well even for someone a shade darker.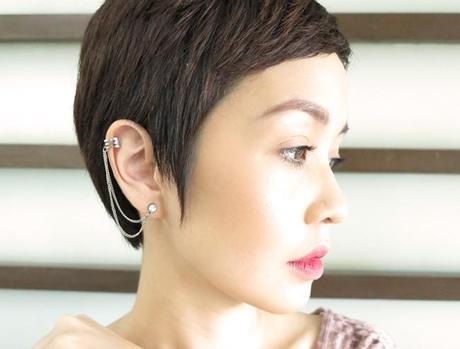 I lightly contoured with my MAC Pro Longwear bronzer then proceeded to do my brows, intense but clean and constantly brushing them through with the dual end after adding strokes. I added a bit of Rockateur blush, a teensy weensy bit only on purpose just to kill any paleness from being sick, almost unnoticeable because I added only a little.   I then curled my lashes and used Revlon Lash Potion Mascara.  The focal point for the look is a Riri Woo-d lip, the lipstick is applied intensely in the center of the pout, smudged outwardly with the ring finger and then a little more foundation is dabbed around the edge of the mouth and patted inward to blend with the stain.  What do you think?  Does this look deliver enough intensity for fall without the need to go heavy with makeup?  I think it does.  This is just one way to do Fall.