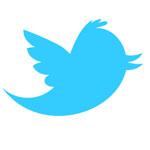 Twitter revamped its website last Thursday to make it easier to use and to help companies to better show their brands.
With this new look in both design and functionality,  it is expected to facilitate the task of finding interesting content on the service.
Also, technological improvements will also come. According to the firm, they will increase the speed of service.
The roll-out will be done over the next few weeks, Twitter's new design aims to simplify things a bit with four prominent tabs: Home, Connect, Discover and Me. One important point is that the Look&Feel will be consistent across Twitter's standard website, mobile apps and TweetDeck desktop software. This is done with the purpose of giving the user the sensation of being in the same app no matter what device/service is using.
Check out how twitter will look like in few weeks in the following images:
Home: "See Tweets from all the accounts you follow. Tweets can now expand to show more information such as replies, retweets and embedded photos and videos."
Connect: "See all the Tweets in which you are mentioned in one place, so you can keep the conversation going."
Discover: "Stories and trends content trending in your world based on recent popularity as well as your connections, location and language."
Discover: "Activity shows everything your connections do related to the accounts that they follow. See who else your connections follow, their lists and what Tweets they favorite, retweet or reply to most."
Discover: "Get smart recommendations of people, organizations and brands you might be interested in following."
Discover: "Search for your friends by name and import contacts from your email."
Discover: "Helps you find more accounts to follow across categories including Art & Design, Entertainment, Sports and more."
Me: "Add the information you want to share so people can learn about you at a glance. Craft a bio, add a photo, share your location, link to your web site or blog."
Me: "Send personal messages to your followers and receive personal messages from those you follow."
Me: "Right from your profile, people can see a gallery of images and videos you've recently shared."
Tweeting: "Upload photos to Twitter right from your mobile phone or desktop—and link to videos, news stories and more directly in your Tweets."
Tweeting: "Mention your friends easily with the @ feature that auto-completes the names of the people you follow."
Tweeting: "Tag your location to add more real-world context to your Tweets."
Tweeting: "Associate your Tweets with trends and ideas by adding the hashtag symbol (#) before a relevant phrase—for example, #worldcup. This way, when anyone searches for that trend or phrase, your Tweet is more likely to appear in the results."
Images Source: Twitter.