Black Box Replaced by the Black Bag
It was quite a long and tiring day for me, but this surprise waited for me today evening. The August Vellvette Box with all its surprise elements intact. This is the first time that I am getting my box this early. Usually I get it on the starting of the commencing month. By that time I would have gone through hundreds of blog posts telling about the contents they received and all the surprise element would have gone. But this time it was different. I got the box early enough and while I didn't have the least idea of what I was about to get. This is awesome.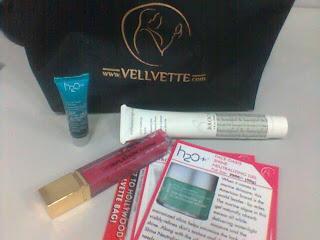 Add caption
A Black Bag
When I saw the parcel form Bluedart from Vellvette I was somewhat sure that it was a bag, because the package was quite flat. I was expecting the pink( Similar to June Vellvette bag) one, but there was a black bag with gold lettering. Even though the same color combination of the box the bag was a lot cuter. I also feel that the bag is quite useful compared to the box. It makes an effective utility and makeup storage and it quite useful during my travels.Most of my Vellvette Box'es was damaged too but the bag stays put through all the hurdles of shipment.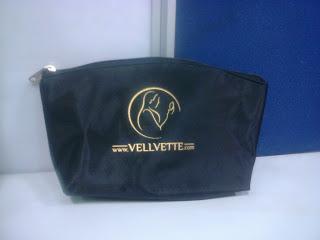 Now let me take you through what I got inside the August Vellvette Box/bag.
This month's theme is "Ticket To Hollywood". According to the Vellvette crew they are packing a blockbuster that will unleash the celeb in you.I got 3 super cute items.
1.    
H2O+ Face Oasis Shine Neutralizing Gel
2.

  

Sally Hensen Lip Plumper In Sheer Cherry
3.

  

Brocato Curl Calming Balm
H2O+ Face Oasis Shine Neutralizing Gel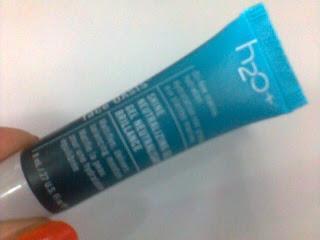 Even though just a sample of 8ml/.27u.S Flo z, this is definitely a treat. I have extreme oily skin and from the reviews online I hear that this stuff works magic.I gives you oil free marine hydration and the idea seems overwhelming. According to the company, the marine algae in this gel naturally absorb the excess oil and deliver water light moisture and the micronized silica in it minimizes the pores and refines the skin texture. It also mattifies the skin and reduces the surface shine. It delivers continuous moisture to the skin without any oils.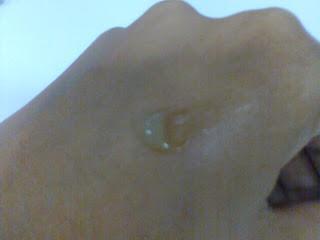 The main ingredients are,Micronized Silica: This finely ground mineral, found frequently in quartz and other aggregate rocks, helps minimize the look of pores, visibly refine skin's texture and diminish surface shine.Phospholipids: Cellular compatible microspheres that deliver active ingredients within the epidermal layers while helping to improve skin texture and making it healthy and balanced
Oil-Controlling Marine Blend: A dynamic composition of algae that neutralizes oil prone skin while delivering essential moisture.Dulse: Reddish-purple leaves that sprawl along the north Atlantic coast; naturally hydrates the skin while absorbing excess surface oilGigartina: Red fan-like spores that thrive in brisk marine waters near Ireland and Scotland; rich in trace minerals known to help to regulate oil productionNeptune Kelp: Golden brown algae that form towering deep-sea canopies near New Zealand; helps decrease skin's oil output by calming overactive sebaceous glandsIt is a high end product and costs 2000 Rs for a 50g jar. I was on the lookout for such a moisturizer and would have definitely liked to get my hands on a sample before being the full sized one. The gel is light greem and the smell is quite pleasant but after you put it on I feel that it is not quite refreshing or so.It is light and get absorbed into the skin fast without leaving any oiliness or a sticky film behind. Even though It hydrates the skin well didn't see any notable difference on it after one use.
Brocato Curl Calming Balm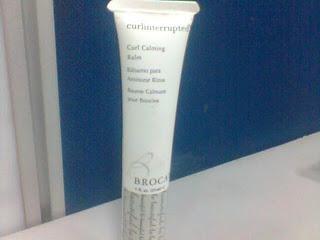 It is a hair calming balm and will be quite useful for persons with thick, curly hair. A small amount of this cream turns coarse, frizzy curls into soft, smooth spirals. It is made with Brocato's Curlscience Ingredient Complex and the company claims that this formula provides perfect balance of moisture to leave your locks feeling super soft, shiny and frizz-free in even the most hot and humid climates. This formula has a low-viscosity composition that allows the product to spread easily and evenly throughout the hair for a perfect, even distribution of product. Curlscience has been proven to provide 20% better curl retention than other competing products.Ingredients:water, propylene glycol, cyclomethicone, phenyl trimethicone, hexylene glycol, c13-14 isoparaffin, laureth-7, polyacrylamide, dimethicone, dimethiconol, polyurethane-14, amp-acrylates copolymer, diazolidinyl urea, methylparaben, propylparaben, fragrance.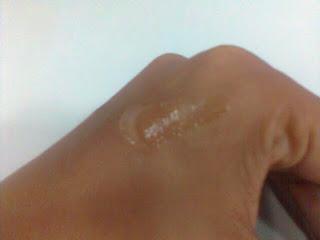 It is sulfate free, protein free, glycerin free which is great for your hair.
But I am not a great fan of this product. I have slightly wavy hair and I prefer it that way. In addition to this I received 2 products form Brocatto Curlinturupted series as a part of my May Vellvette Box(Brocato Curlinterrupted Smoothing & Hydrating Treatment Kit). I have already used them trice and they do not have any beneficial effects for my hair. In addition to this they dried out my hair too much. I will definitely be using this product to look whether this one gives any good results.In addition to this it is a leave in product and I am not a fan of leave in hair products. If you have frizzy curly hair this may work well for you.
The product is a colorless gel with the same smell as Brocato Curlinterrupted Smoothing & Hydrating Treatment Kit. The smell is a little bit overpowering for me. The cost of the full sized product is 1275/- for 175 ml. What I got is a trial sample of 25 ml that costs about 375 INR. I think the sample will last 3-4 uses but I can't tell without using as sometimes you might need a lot of product for getting good results.
And the star of the show,
Sally Hensen Lip Plumper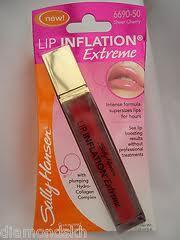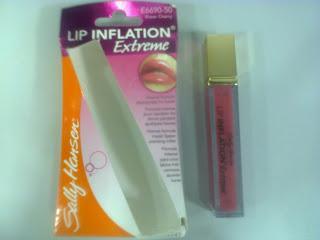 It is a lip plumper with hydro collagen complex and an intense formula that increases the size of the lips and gives an Angelina Jolie pout. The company claims that the product gives you ultimate lip boosting results. It has plumping hydro-collagen complex and micro-spheres of marine collagen and hyaluronic acid capture. It also has cinnamon and ginger extracts which is aid to increase lip color and make them pinker and fuller. Peppermint provides lips with a cooling and stimulating sensation.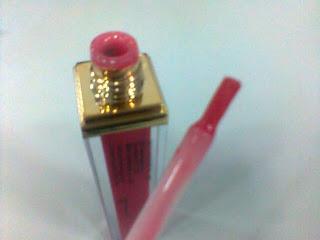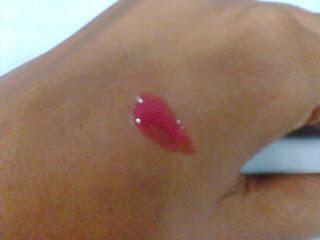 Ingredients Polybutene, Octyldodecanol, Triisostearyl Citrate, Flavor, Pentaerythrityl Tetraisostearate, Silica Dimethyl Silylate, Butylene Glycol, Sodium Chondroitin Sulfate, Atelocollagen, Ethylhexyl Palmitate, Caprylyl Glycol, Hexylene Glycol, Sodium Hyaluronate, Tocopheryl Nicotinate, Cinnamomum Zeylanicum Bark Oil, Zingiber Officinale (Ginger) Root Oil, Tribehenin, Sorbitan Isostearate, Palmitoyl Oligopeptide, Capsicum Frutescens Resin, Phenoxyethanol, Methylparaben, Ethylparaben, Propylparaben, Butylparaben, Isobutylparaben.
I got the color sheer cherry. It is a dark pink shade with tiny gold shimmer. The color is nice and extremely wearable. It has a brush applicator and hence is more hygienic. The product smells strongly of cinnamon (It makes me remember the cinnamon oil that is used as a remedy for tooth ache). It has a mild tingling sensation when applied on the lips which lasts for about30 seconds. I didn't notice any significant plumping but it definitely makes the lips fuller and more defined. Like the Sally Hansen Radiant Hands Nails and Cuticles Crème which I received last month this is also a good one. Read review here
The product cost is 775INR for 6ml and I got the full sized product with the Vellvette box.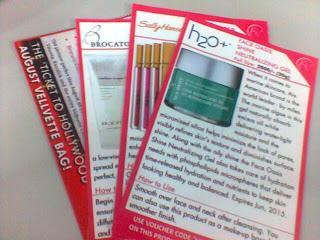 In short the August Vellvette box was a good bargain. I am particularly pleased with the lip gloss since I heard a lot of good reviews on the internet about it.