Plus The Story of A Delayed July Vellvette Box
I got the Sally Hansen Radiant Hands Nails and Cuticles Crème as a part of the July Vellvette box. To say the truth, I was quite confused if I would get this month's Velvette box. I had ordered for a three month subscription in June and it comprised of the June, July and August Velevette boxes. I received the June box on 27
th
of the month and was quite happy with the prompt delivery. But I was waiting and waiting for the July Box and there was no sign of it. Not even a "your box has been despatched" email from Vellvette. I logged on to my velvette.com account and saw that there were no order details in it. Frustrated I sent an Email to them and a day after that I received their reply which said that my box has been sent via BlueDart (Pheew….What a relief!!) Enough of the blabber…Here is what I think about the Sally Hansen Radiant Hands Nails and Cuticles Crème.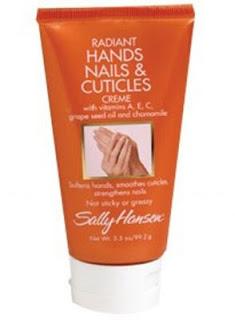 The hand cream came packed in a bubble wrap and was quite undamaged.
The retail price is 775 INR for 99.5 grams or 3.5 oz. ( I got it inside the Velvette goodie box along with 3 other beauty products at 399 Rs. Quite a Bargain…hah).
The packet says"Radiant hands nails and cuticles crème with vitamins A,E,C, Grape seed oil and chamomile. Softens hands, smoothes cuticles and strengthens nails. Non sticky and non-greasy".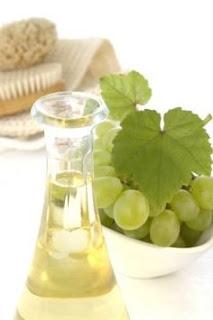 Grape seed oil
Grape seed oil is made from seeds of disposed grapes after wine preparation. It has been used long back for curing skin diseases and it has astringent properties which can tighten your skin. It can add a glow to your skin and even works as a sunscreen. Chamomile contains essential oils that that benefit your skin. They are also known for soothing skin rashes, eczema and acne, minor burns and sunburn. It is also good in healing and prevention of bacterial infection.
Talk about the best skin food.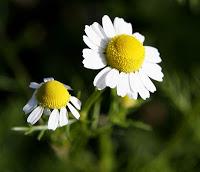 Chamomile Flower
The cream is pale white in color with a thick consistency. It feels quite soft and blends with a silky texture in your hands. It has a faint fragrance, with some citrusy base notes.
The only problem is that it takes a while to be absorbed to the skin. I washed my hands a couple hours after applying the cream and I could still feel the greasiness on the skin. One benefit of this crème is that it can be used on our legs also to get a moisturized effect.The Sally Hansen Radiant Hands Nails and Cuticles Crème boast that it strengthens nails too. I have quite strong nails on my hands. Let us see what it does for the nails on my feet. They sometimes break off. I have been using the nail crème for a week now and still I have not seen any significant improvement on the nail strength. However my hands do feel soft and moisturized after applying the crème.Will I repurchase it? No, unless I really see a significant improvement on my nail strength. Furthermore it is a quite large tube and I feel it will last me forever. I do not believe in investing 765 INR for a hand cream. I'd rather stick with a moisturizer.But if you are on the lookout for a specialized hand cream with herbal ingredients you can choose it. Comes from a renowned brand. So has to have some benefits.