A New Year... A new start! New hopes! New series in the blog too!
Modi's "Make in India" campaign has great visibility and reach which emphasizes on manufacturing in the country be it foreign or indigenous brands.
But in the beauty sector, the grass is always greener the other side! We love imported drugstore and luxury cosmetics as much as people outside India love herbal formulations and home remedies!
"The Native Beauty" series in the blog aims at highlighting some amazing local brands that have the best of everything - cruelty-free, herbal formulations, organic inputs, sustainability, rural development - in one bag!
These brands ensure every drop of their product that goes on to your skin is from the best of Mother Nature!
Kicking off the series with Kronokare!
KRONOKARE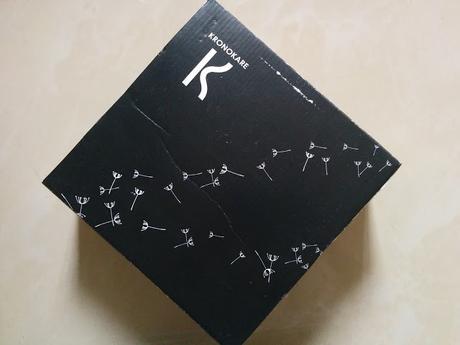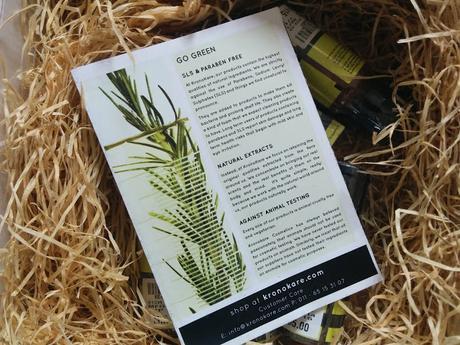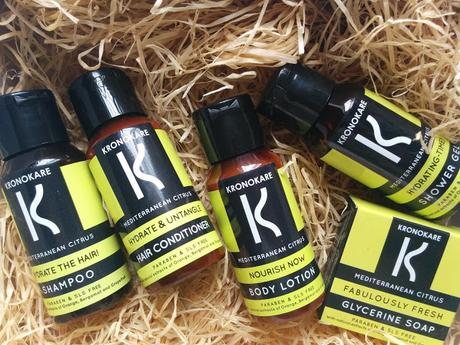 THE BRAND
Kronokare epitomises Kool-Kind-Kare!
Kronokare is a Delhi-based brand offering products that are SLS/SLES and paraben free that come in recyclable packaging (including the labels).
The raw materials for the products are sourced locally to minimize carbon footprints and the finished products are completely bio-degradable!
The brand is also cruelty-free and uses natural extracts as much as possible in all its formulations.
AVAILABILITY
Their products can be purchased from their official website (given at the end of the post) or from other major online shopping portals.
USP: Travel kits
MY TAKE
I have tried the Mediterranean Citrus travel kit from the brand, that comes with a shampoo, hair conditioner, shower gel, body lotion and glycerine soap all in decent sizes and apt for traveling and layering scents.
KRONOKARE MEDITERRANEAN CITRUS SHAMPOO & CONDITIONER
I totally loved this combo! I have oily scalp but dry hair and this duo worked well to keep my tresses soft and manageable.
Continue to read the detailed review

HERE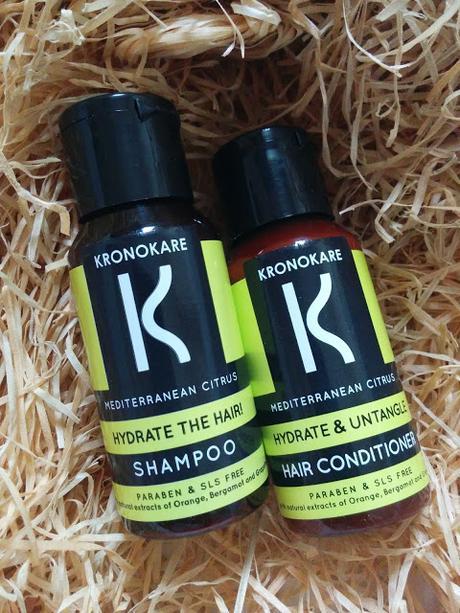 KRONOKARE MEDITERRANEAN CITRUS SHOWER GEL & BODY LOTION
I am a total citrus fragrance lover! Can use them any time of the year!
This shower gel lathers very well for a SLS/SLES-free product and is non-drying. The tangy, slightly strong citrus fragrance is a total plus for me!
The body lotion on the same hand helps in layering the fragrance, since the shower gel fragrance doesn't linger much on the skin post drying. Its a decent moisturizer on my dry skin and keeps good for 5-6 hours on me.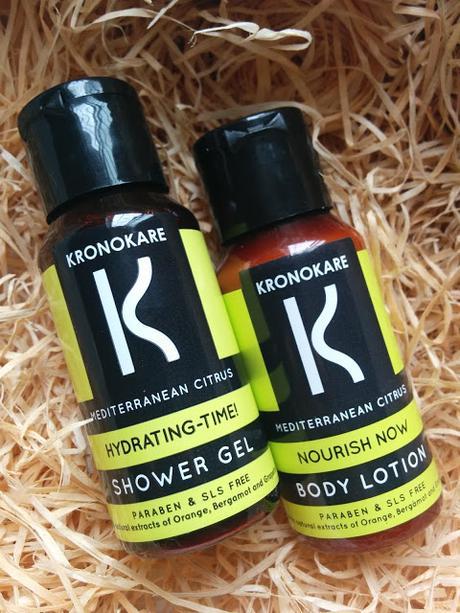 KRONOKARE MEDITERRANEAN CITRUS GLYCERINE SOAP
Another travel favorite of mine - very handy and compact to carry around! Same tangy citrus fragrance as the rest of the range, lathers very well and does not dry skin - thanks to glycerine! Doesn't melt like crazy too!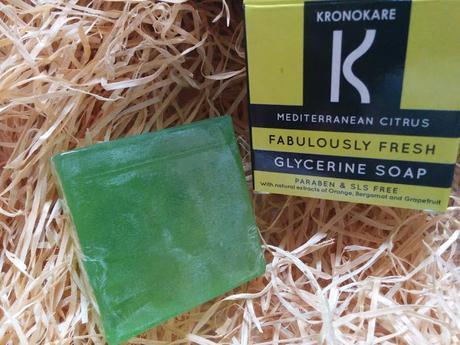 All the products come in convenient flip-open packaging making them easy to use in shower.
I just received these amazing goodies from Kronokare as New Year goodies.... though the hair conditioner is tried and tested,  I am looking forward to try the SERIOUSLY STRESS BUSTING RELAXING MASSAGE OIL!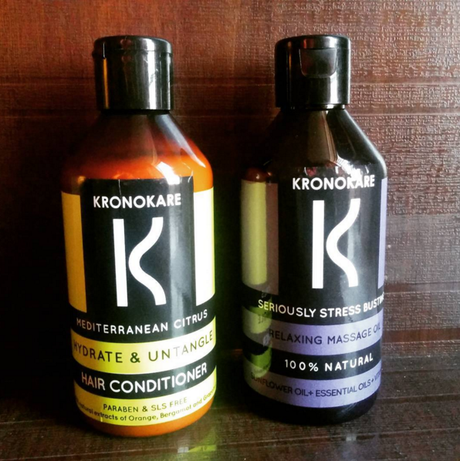 I had also received another Kronokare product in my December 2015 Fab Bag - THE FRIZZ KISS COOLING EXPLOSION LIP BALM that I am eager to use as well!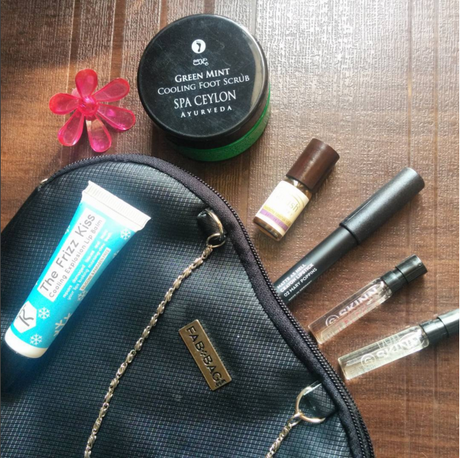 Official Brand Site - www.kronokare.com