Sena is Italian case manufacturer, whose cases stand for design and quality. Their well-designed and beautiful cases for smartphones are very popular thanks to the elegant design and build quality. With cases made of finest leather with a variety of smart solutions for every need, Sena cases are new generation of mobile cases. For Sena cases, leather is the natural choice. The soft leather provides unbeatable protection for your phone, and is also comfortable to hold.
Sena product range includes a variety of cases for most popular mobile phones. The cases come in several different models, colours and designs. Whichever model you choose, you will always get the same genuine, high-quality product.
Sena Magia Wallet Leather Case for iPhone 5
One thing we've always liked about Sena is the quality of its leather cases, and Magia is no exception: the material covering the outside of the case is flat, glossy leather that looks and feels quite nice. The ultra-thin, hand-made case surrounds the smartphone perfectly. Magia has the wallet-style look, with a magnet in the clasp. And for those who like to take pictures, do not worry, the iPhone does not need to be taken out of the case every time.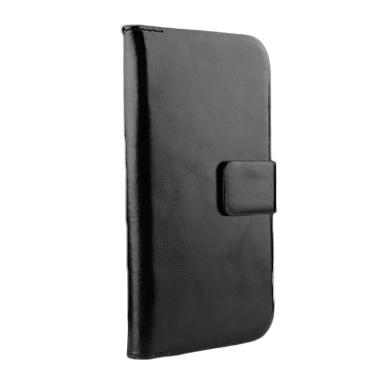 Sena Magia iPhone 5 Case – Black
Sena Hampton Flip Leather Case for iPhone 5
The Hampton Flip Case from Sena for the Apple iPhone 5 is made in the usual quality and attention to detail of Sena, and each case is individually made from the finest Italian leather.
This innovative flip-case gives the iPhone 5 classical elegance. Hand-sewn from high quality leather, the Sena iPhone 5 cases merge sophisticated design with functionality. Once in the case, the iPhone 5 is fully protected. All connections and buttons are easily accessible.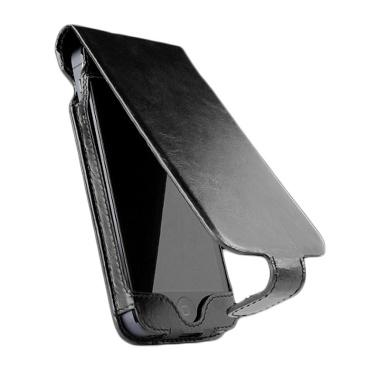 Sena Hampton Flip iPhone 5 Case – Black
The rigid protective layer on the back side provides additional support and greater resistance. A snap closure on the front flap keeps the phone in place and the interior is lined with leather and has two credit card slots.
Sena UltraSlim Classic Leather Case for iPhone 5
The UltraSlim is the thinnest case from Sena portfolio. The ultra slim design and the unique fit characterize this case for iPhone 5. The case is made of high-quality premium leather and its texture feels pleasantly soft. Ultra-slim case from Sena is perfect if you do not want a case that takes up a lot of space. This slim, lightweight protective layer is made of form fitting napa leather with a velvety lining that gives your iPhone really luxurious protection.
Sena UltraSlim iPhone 5 Leather Case – Black
This stylish case features custom openings that allow you to use your iPhone speaker, and you can also use the headphone jack while your iPhone is in the case. It is a durable, lightweight and fashionable piece of iPhone 5 accessories.