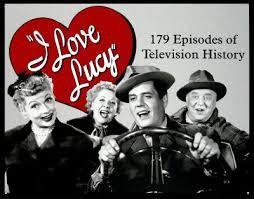 A long time ago a TV show consisted of 39 episodes for a full season. As of today, we're looking at possibly 2 or 3 episodes for the season.
It seems that the networks are realizing that if a new TV show comes on air, and gets bad ratings, they used to dump it.
But no more. Why?
Because there could be a market for a dud TV show, it could go to netflix or hulu or all the others, even if it's only a handful of shows. So that great show you and 100 other fans get to watch it again, and get this---
- the buyer might even make a few more episodes. Maybe it was the wrong network, that's all. That's already happened with a few shows. NBC canceled it's Community series and then turned it around to Amazon.
So what's happening is that we all get to see whatever series there is, 26 episodes is/was the usual now with 13 episodes for the first "season" and then, if the ratings are good, it stays. If not then now it can go to some new network just building and they can buy it. And at a cheap rate.
What does it mean?
It means we can see more TV shows than ever. Over and over.
The funny thing is this; other countries have always been doing 4 to 10 episodes for an entire series. Britain is one that does that a lot. They'll do maybe 4 episodes of a series then maybe 4 more next year. You know, those slow-moving 2 hr shows with great English actors?
You can see this now with the smaller networks like TNT, A&E, USA, Bravo and more odd networks coming into view as we speak.
All I want to see are the hundreds of the sixties and seventies TV movies, of which one was Stephen Spielberg's first movie, called Duel. Great movie.
But is it too much?
There's never too much... right? So what's good for writers? After all, this is a writer's blog. 
 It means that there will be need for more writers. And that's a good thing.
Michio Kaku said so. 
Who's he? Well, just one of the most famous theoretical physicists on the planet.  And he says this...
"There will always be need for content"  (or something like that).
Content is writing. So don't worry. Just come up with ideas for the next 5-episode TV series.
And we can watch more TV series.
And now I'm posting 2010, and still writing both posts and finishing a screenplay that 
has some good ideas. But I'm still not ready for it. Just need a polish.
To the heart.