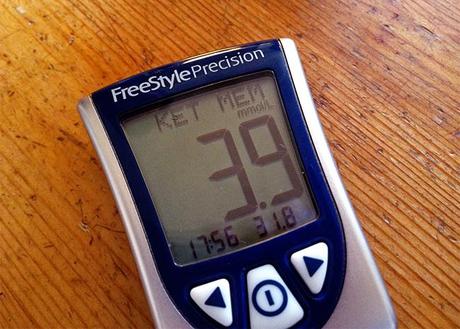 Getting into optimal ketosis (1.5 – 3 mmol/L) was trickier than I thought. After ten days of stricter LCHF than usual I'm still stuck at a mediocre fasting level of 0.7 – 0.8 in the morning. Later in the day the levels are higher, with a record of 2.8.
Tonight my brother arrived for a visit. Just for fun I let him test his ketones (see picture). Wow. But perhaps I shouldn't have been surprised, this guy can eat half an inch of butter on top of a block of cheese for breakfast.
The ketone master has arrived.