Located about a five minute walk from Camden Town tube station is the Jewish Museum.  Founded in 1932 it was originally located in Woburn House in Bloomsbury and moved to its current location in a Victorian listed building in 1994.  Today's  museum was recently remodeled and re-opened in 2010.
I visited more than a month ago now to see the temporary exhibit Amy Winehouse: A Family Portrait.  As a National Pass holder entrance was free, for everyone else £7.50.  As September is quite an important month for the Jewish community the museum was closed for events and this exhibition was open at odd times so I took the day off of work to attend.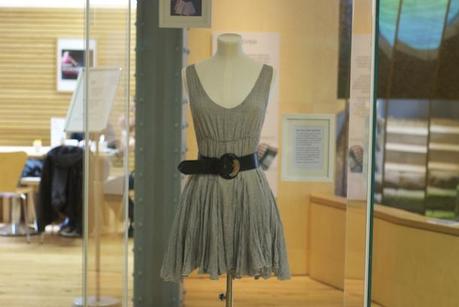 The exhibition was curated by Amy's brother Alex and her sister in law.  For those who were aware of or can remember the media circus that always surrounded Amy, one of the people who never spoke to the media was her brother.  This exhibit comes as a bit of a surprise then for me as when it comes to family members her father was usually the one to speak to publicly.
Alex wanted people to know Amy as he did and not as Amy the troubled singer.  Though small the exhibit was well presented and showcased many items Amy owned, clothes she wore and the grammy she won posthumously with Tony Bennett.  The music playing was a list of songs that Amy loved. Visitors were not allowed to take photographs and as much as I wanted to I obeyed.  The dress shown here is in the lobby of the museum, it is the same dress she wore in her Tear Dry on Their Own video and a some live performances.
Amy's life, at least her relationships were an open book.  Her music was very personal and revealed much to her listeners.  Then there were the paparazzi who camped outside her door to capture every stumble out the door or run to the off license.  She was always seen and watched especially the last few years of her life so it was interesting to see a different side to what was often presented in the media.
The rest of the museum is quite good and documents Jews in England and specifically London's East End.  My favorite of the permanent collections was the Jewish ceremonial art (Judaica) room which explained all of the customs,  traditions and foods.  In this room you will also find a 400+ year old wardrobe from Venice that ended up in England some how and was donated to the museum.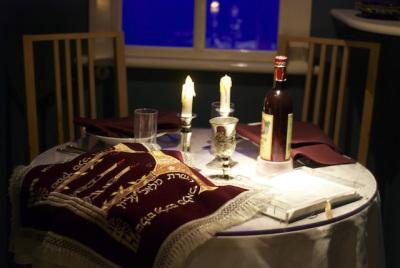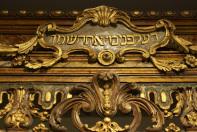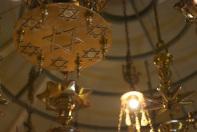 The museum is spread out among 3 floors but is small enough to peruse in a few hours.  The Amy Winehouse exhibition is long finished but it is a worthwhile trip if you are in Camden on a rainy day.
Opening hours:
Sunday – Wednesday: 10am-5pmThursday: 10am-9pmFriday: 10am-2pmLast entrance is 30 minutes before closing.
Admission charges:
Adults: £7.50*
Concessions: £6.50*
Child (5-16): £3.50
Family ticket: £18 for two adults and up to 4 children
Museum Friends and Under 5s: Free
*Prices include voluntary donation for Gift Aid purposes.
Admission is free to the Welcome Gallery, museum shop and café.
Free entry for:
• Art Fund cardholders
• Museums Association (MA) cardholders
• London Pass cardholders
• Carer