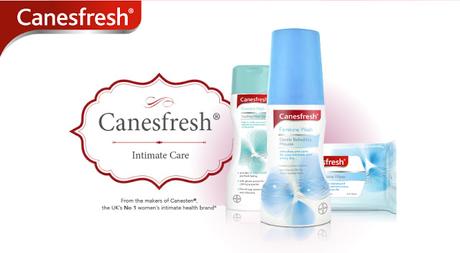 We have been taking part in The Insiders Canesfresh Campaign and wanted to share with you all our review and findings on the products we have received. 
~Feminine Hygiene: Canesfresh products~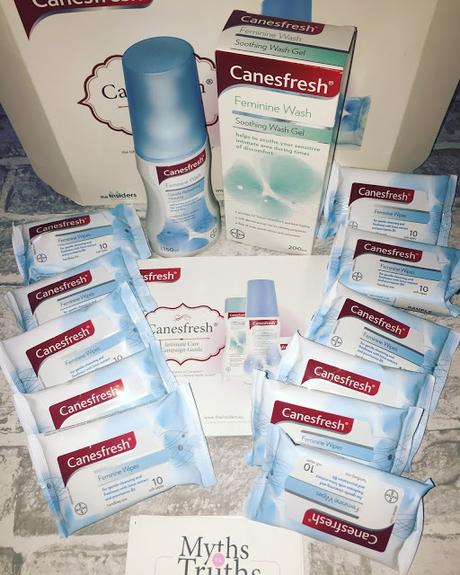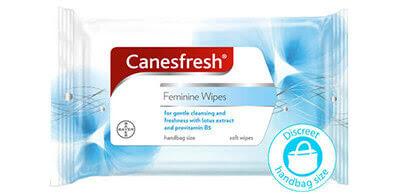 Canesfresh Feminine Wipes
Developed with the same care as the Canesfresh Soothing Wash Gel and Gentle Refreshing Mousse, Canesfresh Feminine Wipes help you feel clean, comfortable and confident on the go and during your period. You should only use a single wipe once and then flush it away – they're flushable and biodegradable. The pack comes in a convenient compact size that will easily fit in your handbag.
I love the whole concept of the feminine wipes as they are so handy yo carry around with you when you are out and about, also the fast they are flushable is such a bonus. You will find 10 individual wipes per pack.Good to take to work too and perfect for this time of year with the hot weather.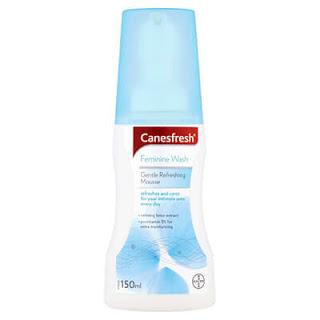 Canesfresh Gentle Refreshing Mousse
This luxuriously soft feminine wash has been specially designed for everyday use. It gently but effectively cleans your intimate area and helps you to maintain a natural pH balance.
For me the mousse is not as good as the wash but that is my personal opinion , you will also need to apply to you hands or a sponge and add a little water to it then you can wash around the areas and remember to rinse off afterwards. Super good in hot weather!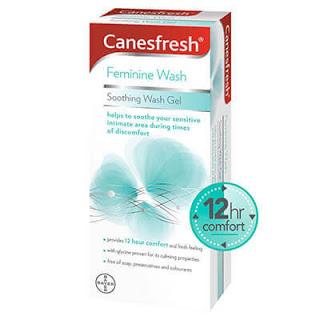 Canesfresh Feminine Wash Soothing Wash Gel
This liquid wash was developed for those times when you're suffering from discomfort around your intimate area, such as when you're suffering from thrush or vaginal dryness. It has been specially formulated to help soothe your sensitive intimate area and contains glycine, an amino acid known for its calming properties.
"Yes yes yes" finally a wash that is calming and soothing especially when you have sensitive skin this is perfect if you have, it's free from harsh chemicals 

If you suffer a lot of irritation and discomfort, particularly at the end of your monthly circle this will be a must have for you.  

https://www.theinsiders.eu/home/welkom/