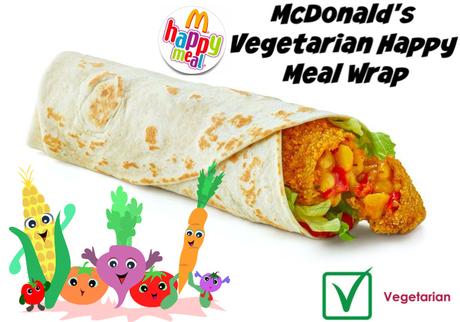 We are excited to announce that our blog has been working alongside McDonald's & BritMums in a campaign to support the launch of the first ever Vegetarian Happy Meal for kids!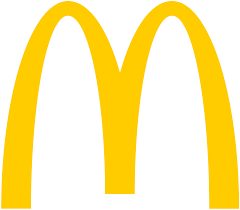 McDonald's is a long time standing establishme nt that was founded in 1940
In the UK, the number of people identifying as vegans has increased by 350%, compared to a decade ago, according to research commissioned by the Vegan Society in partnership with Vegan Life magazine. Why are people changing to plant based foods - well this is due to the shift in people getting wiser /more health conscious to how their food is produced and where it has come from,as well as the health benefits.
McDonald's are always working to improve their menu and that is why on the 3rd of January 2019 they have introduced the first ever Veggie Happy Meal option. The new wrap,available in the Happy Meal is made with Red Pesto veggie goujon,shredded lettuce and tomato ketchup all wrapped up in a toasted tortilla wrap.
Nutritional : value of the Kids Veggie Happy Meal Wrap 209kcal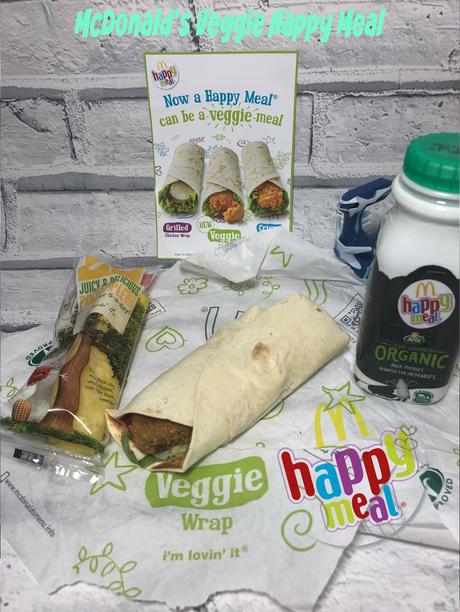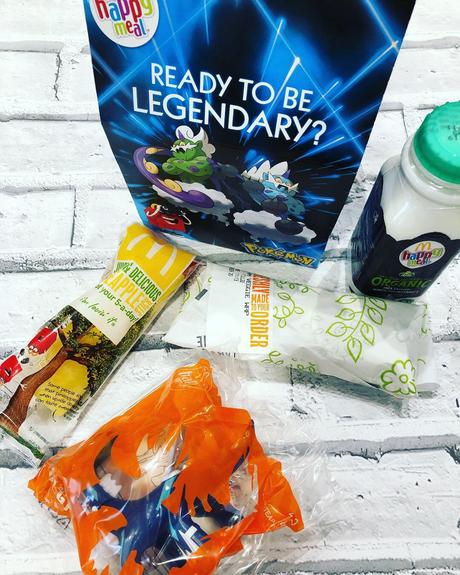 There's also a Spicy Veggie Wrap option for the Adults on the main menu too. Made with Two Red Pepper Pesto Goujons, a generous dressing of Spicy Relish with Tomato , Lettuce and Red Onion all wrapped in a soft toasted tortilla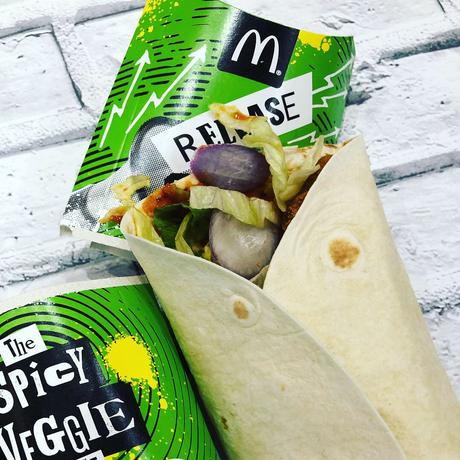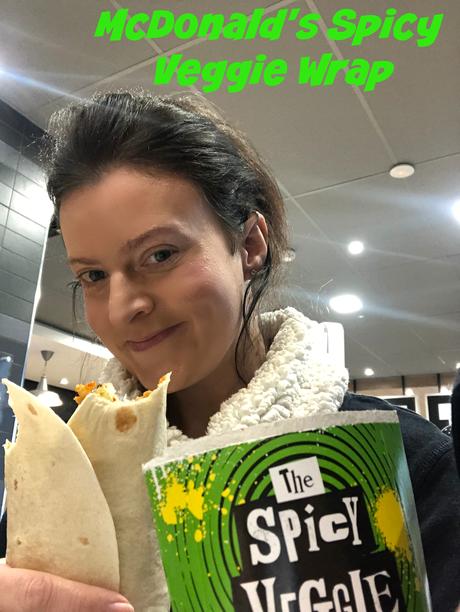 Nutritional Value : 364kcal
This means all the family can now get together and enjoy good tasting food that will suit each individuals needs.

This tasty delicious Veggie wrap is perfect for kids who love to try out new meat-free options.
My two Children but especially my Daughter Millie loves to try out new food items out she was so excited on the day we took to our local McDonald's for this exciting new announcement. The Veggie Happy Meal was a huge hit Millie even said "WOW" this tastes so good !
All the ingredients in the new Veggie Happy Meal Wrap and the Spicy Veggie Wrap are dairy free and vegan. However, the tortilla wraps pass through the same toaster as our buns, which do contain milk.
The new Veggie Happy Meal and Spicy Veggie Wrap carry the Vegetarian Society Approved trademark.
You may also be thinking "why has it taken so long" All parties concerned have been watching the Vegetarian market for years now and been waiting for the perfect time to strike,and now is that time due to the high demands and change in lifestyles.
According to research and studies this is what we know....
The latest research conducted in 2016, there are estimated to be around 542,000 vegans in Great Britain.
I am a Vegetarian myself and was super delighted to get the chance to work on this campaign taking to Social Media to get our viewers excited what was to come, as we posted some enticing Instagram stories.
Struggling Vegetarians do not have to miss out anymore at McDonald's.
You are in the knowledge and comfort that if you are going to visit with your family or even friends that you can sit back and enjoy the new veggie range and not feel guilty.
The Adult Spicy wrap is packed full of spicy flavours giving it that extra kick!
I myself have tried both the kids Veggie Happy Meal plus the Spicy Veggie Wrap and can tell you all you will not be disappointed.
There's no need to worry if you are on a health eating regime as I am,as The spicy wrap comes in at only 364kcal with 1.4g of saturated fat this is way less than your typical wrap as they can be well over 600kcals with a whopping 25g of fat.
Kids Veggie Happy Meal Wrap is 209kcal with 1.0g of saturated fat which is hugely good with it yummy mouth-watering Red Pepper + Pesto Goujon.
McDonald's are entering a New Era introducing their appetising Veggie menu, we are utterly thrilled and delighted to be part of their outstanding achievements.
Check out some of our Twitter posts .... McDonald's UK First Vegetarian Happy Meal Wrap Out Today / McDonald's UK Vegetarian Spicy Wrap
Disclosure - This post is part of a paid project with McDonald's UK & Britmums, promoting [email protected] Veggie Happy Meal and the new Vegetarian menu. #Ad #Paid #veggiehappymeals