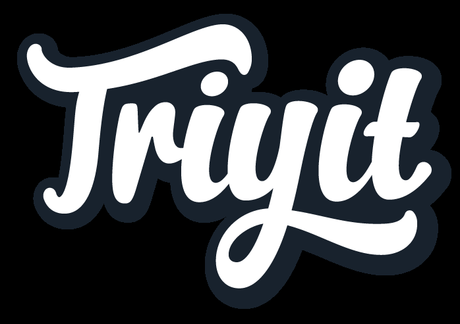 When a new campaign comes along that matches your profile, we'll activate your membership and you'll get a Triyit box, packed with full size products, delivered to your home for free!
Your opinion matters! Once you've tried the products, take a moment to give some honest feedback. When complete, you'll instantly become eligible to receive more boxes, with more products
Triyit boxes are tailored to match your likes and needs. With a variety of products from food, drinks & tasty snacks, to cosmetics & grooming, healthcare & household, and everything in between.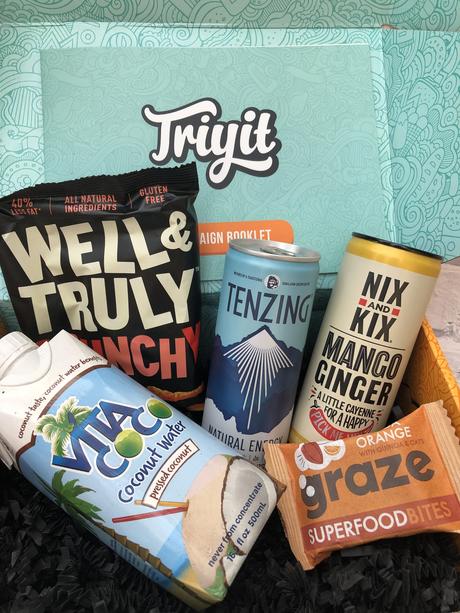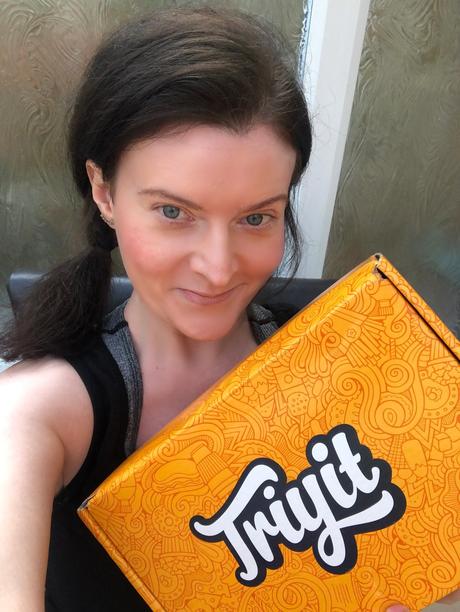 This box contained five items....
Vita Coco 100% Pure Coconut Water
Take a break with a taste of the tropics.
Not long ago you needed a ladder and a machete to get great-tasting coconut water. Now all you have to do is crack open a Vita Coco to get your taste of the tropics.
Vita Coco Coconut Water is never from concentrate and contains naturally-occurring electrolytes, including potassium, making it an excellent source of hydration whether you are on the go, working out, as an afternoon pick me up or after a night out.
Never from Concentrate, A good source of your daily potassium (it's naturally occurring too!), Low calorie and no fat, we'll drink to that!, Suitable for vegetarians, Contains natural ingredients,, Gluten and dairy free.
Nix & Kix Mango & Ginger
It Takes Two to Mango.
Two other carefully blended ingredients that is. Full bodied and rounded mango is partnered with earthy ginger and a touch of cayenne that provides the extra sparkle to make your taste buds dance.
It surprises most people that a soft drink without added sugar or chemicals can deliver a kick that evokes the WOW factor. The multi-award winning Nix & Kix drinks are vegan, naturally low in calories, don't contain any artificial additives and instead feature a kick from cayenne sourced from Bedfordshire.
Nix & Kix drinks are a great non-alcoholic option at night and a refreshing alternative to sugary and artificially sweetened drinks during the day.
Our name is a very simple way of saying what's inside our drinks and what's not:
Nix: No added sugar, nothing artificial, low in calories, vegan
Kix: The highest quality ingredients, expertly blended with a hint of cayenne for a natural pick-me-up
Natural, Only 50 cal, No refined sugar, No added sugar, Vegan.
Well&Truly Crunchy Smokey Paprika Sticks
40% less fat*
*Than average paprika crisps We set out to unjunk classic snacks that are still big on flavour and colossal on crunch. Snack satisfaction well and truly sorted.
All natural ingredients, Great to share!!, Big on flavour colossal on crunch, Less fat, Gluten free, GM free, No added sugar, Vegan Friendly.
TENZING Natural Energy Drink
CRAFTED FROM NATURE.
We set out to make a healthier, energy drink; one made with powerful, natural ingredients. On our travels, we stumbled upon the traditional energizer of the Sherpa people - a stimulating brew used for decades to fuel expeditions on Mt. Everest and now, to fuel you. The TENZING name was chosen in honour of the late Sherpa Tenzing Norgay, one of the first two men to summit Mt. Everest.
Proud to work closely together with his family on environmental projects, in which we invest 5% of our profits. TENZING Natural Energy is crafted from seven key natural ingredients. It contains only 55 calories per can and zero artificial additives. Nice.
Graze Cocoa & Orange Flapjack
Conquer your day with the help of ancient grain quinoa and whole oats, combined with zesty orange and superfood cacao for a tasty source of fibre.
At graze, we're all about two things. Seriously tasty, wholesome ingredients - and imagination. Why? Because together, they've created over 1000 (and counting) ingenious snacks for hungry grazers everywhere.
Source of fibre, Source of energy-releasing manganese, Wholegrain oats, Suitable for vegetarians & vegans
For us nothing beats flapjacks made the old fashioned way, which is why all ours are baked by hand in small batches. And why wouldn't you? Since this keeps the oats whole, for a delicious flapjack that's a source of fibre and manganese which contributes to normal energy-yielding metabolism.
Triyit Box is a super way to explore new and old exciting brands highly recommend.
Many thanks to the Triyit team for letting us get hold of our first discovery box that had so many amazing products plus vouchers. We have enjoyed sharing our thoughts over lots of Social Media sites.