Koh Phangan is an island in the Gulf of Thailand, located between the larger, resort-ridden Koh Samui and the smaller, scuba-diving oriented Koh Tao. Koh Phangan is predominantly a party island, with its Full Moon (as well as Half Moon, Black Moon, and possibly even Double Moon and Moon on the Rocks) Party being the island's main attraction and crowd magnet.
Funnily enough, when going to Thailand I wasn't in a party mood in the slightest, but as it often happens, life served me exactly the opposite of what I was looking for. Not that I am complaining, because the party bits in Bangkok and Chiang Mai were really great, but the Koh Phangan chapter… well…  not as much.
But how did I end up there in the first place? Faced with rainy weather in Krabi and unfavorable forecasts for the whole Andaman Coast, I was practically forced to consider hopping over to the Gulf Coast. And since I wasn't looking for fancy resorts or typical diving destinations, I've decided that Koh Phangan made the most sense (alright, I'll also admit that a part of me didn't want to miss out on one of the world's biggest parties, especially that I was going to be in the area anyway). Accommodation options on Koh Phangan get limited around the Full Moon dates, and most places require that you stay for at least 4-5 days, so I booked 4 nights in shared room in a reasonably priced (for what was available at such a short notice) hostel in Ban Tai area, on the western part of the island.
When I arrived I was told that my roomies, 3 Swedes, were in. The tone of voice in which the owner talked about them made alarm signs go off in my head, but since I didn't have much choice at that point, I just thought to myself, "It can't be that bad, right?". When I opened the door I was introduced to a small room filled with piles of clothes mixed with some electronics, empty bottles of all sorts of trash, and among them were the 3 guys, with plastic cups in their hands, drinking what was (as I later found out) warm Thai vodka. The Full Moon Party might have been 2 nights away, but the party had already started.
At that stage I told myself to just roll with it, and on the first night I went out with the guys, which involved a songthaew ride (=pick-up truck with bench seats, open sides and metal rods to hold on to), during which my companions managed to miraculously remain inside the vehicle on the hilly and curvy road to Haad Rin (one of the guys,  already completely wasted, had to be prevented from falling out by his buddies, but hey, isn't that what friends are for?). Later we did what everyone does during the (pre-)Full Moon celebrations: we drank by the bucket (go ahead and google the 'Thai buckets' if you're unfamiliar with the concept), they painted themselves with fluorescent paints, we danced on the beach, we mingled with people, then one of my roomies got lost, the others disappeared as well (most likely off to one of the establishments offering the services of local ladies), while I partied some more and then got back to Ban Tai.
That one night turned out to be enough frolics for me, but my roommates were only getting started. On the following days I was focusing on exploring the beaches, and the proper Full Moon Party night, when I dragged myself to Haad Rin again, left me majorly unimpressed. Maybe I'm an old bore; maybe I'm spoiled by the fact that I live in Barcelona and the concept of beach parties and summer festivals is not foreign to me; or maybe the company was simply not a match this time. Whatever the reason, getting trashed with a crowd of twentysomethings on a spring break, having my face painted and dancing to some horribly commercial (forget live!) music is apparently not my thing. But you live, you learn, right?
As to the island's beaches, Haad Rid is where the Fool (excuse me, I mean Full) Moon Parties take place and where most of the accommodation is, so it gets crowded around the dates of the party, also during the day. It is definitely worth seeing though, as it's quite stunning (unfortunately I don't have any photos).
The beaches in Ban Tai and around Thong Sala are less frequented, but also less spectacular, and their waters are very shallow.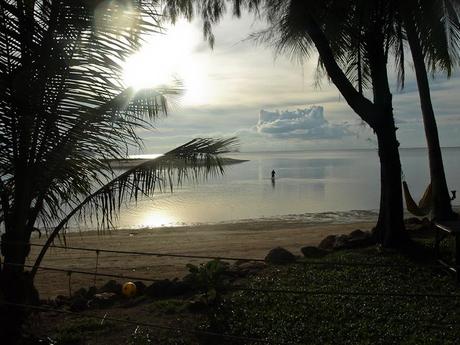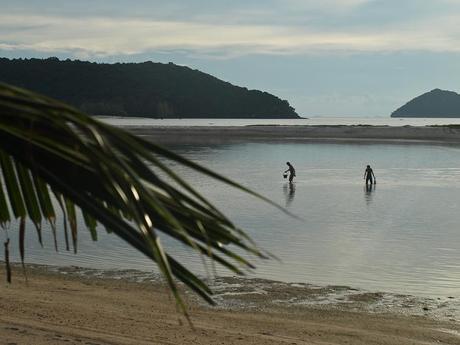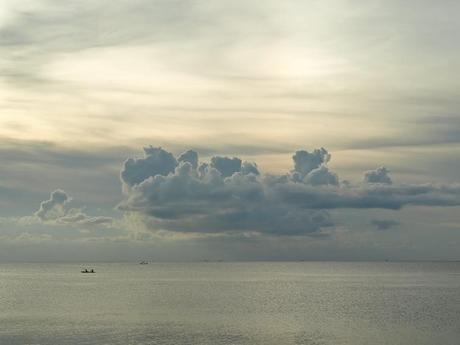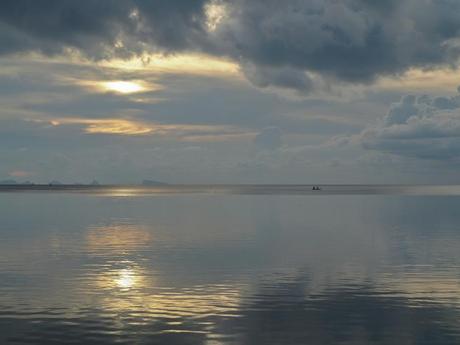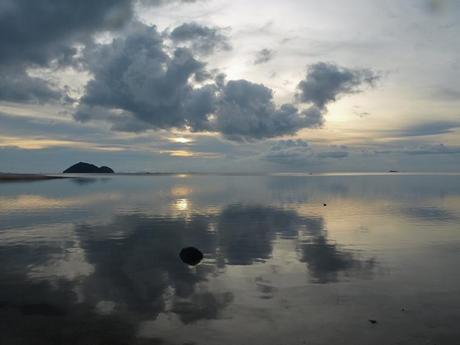 To get to the northwestern beaches you need to take a taxi, which is quite costly unless you're with a group of people and are able to divide the costs. As on any island, the most convenient way of getting around would be renting a motorbike, but judging by the number of people with injuries you'll get to see on Koh Phangan (and by what you'll read in guidebooks about the island's accident statistics) it's probably not the safest solution, since the roads get very steep. In the end, the only beach in the north-west I got to see was Mae Haad, which is connected by a sandbar to a tiny island called Koh Ma.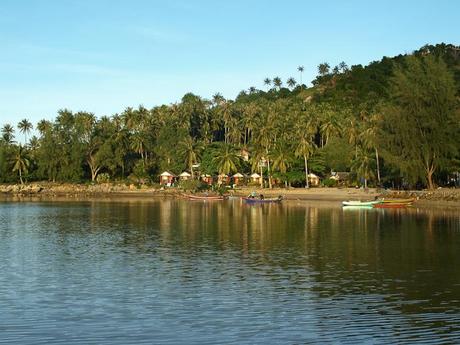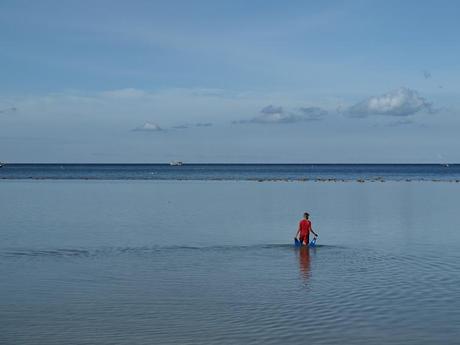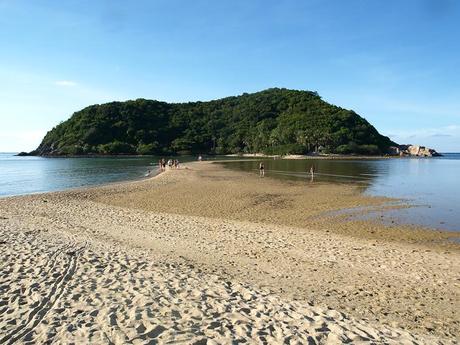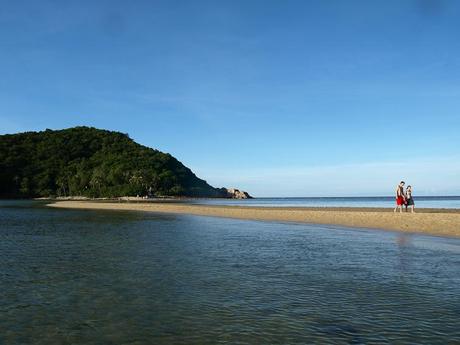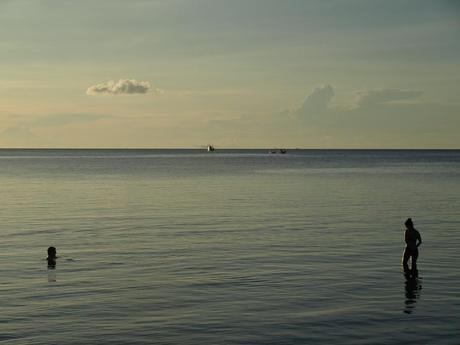 The northern and eastern parts of Koh Phangan are more secluded and reachable by dirt roads and/or water taxis only. They would have probably been my pick over the south-west of the island, now that I know better. At one point I was even considering going to the Sanctuary, a quite well-known yoga center on the eastern coast, but it would have probably required advance booking, and my travel plans were up in the air.
Finally, although Koh Phangan may not exactly be Thailand's culinary highlight, the night market in Thong Sala was more than enough to satisfy my stomach. The offer ranged from Thai pancakes (roti / rotee), brought to the country by Indian immigrants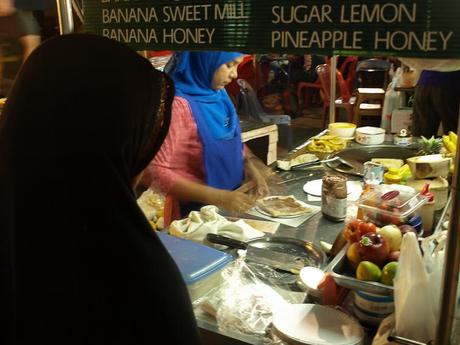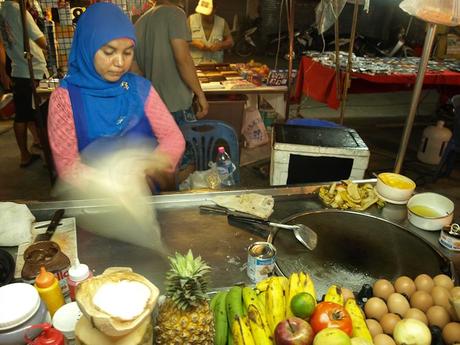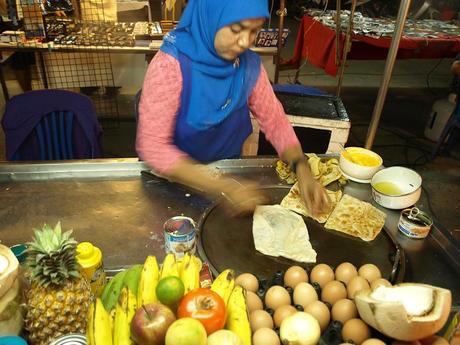 through sushi (the only thing I was hesitant to try, we're talking about street food after all), to fresh fruit and all sorts of cooked, fried and grilled local dishes .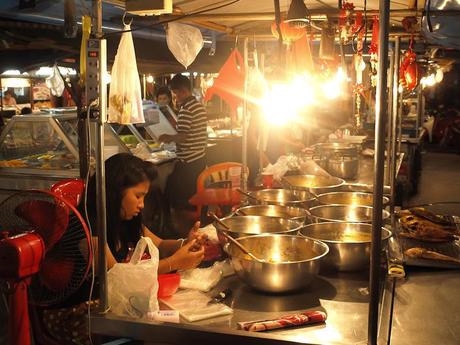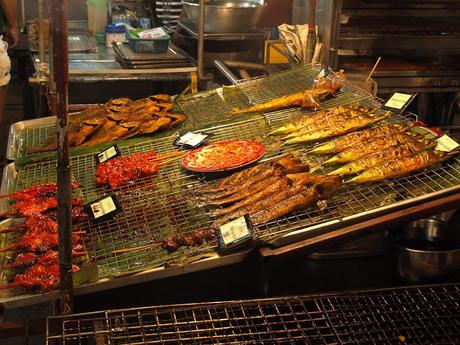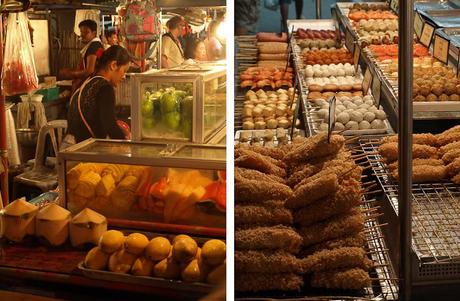 On a social note, it seems that it's never too late to be up for Thai kids, or too early to learn to ride a motorbike. This little girl could probably teach me a thing or two.