Melaka (or Malacca), located in the southwestern part of peninsular Malaysia, is one of the country's historic cities that attract visitors with its historical, cultural and culinary appeal. Along with Georgetown, Penang, it has been listed as a UNESCO World Heritage Site.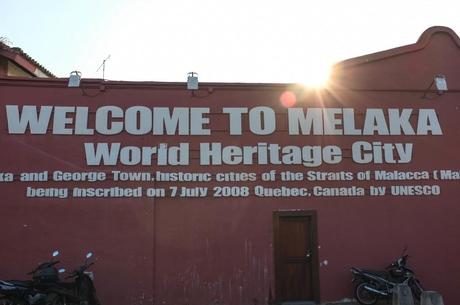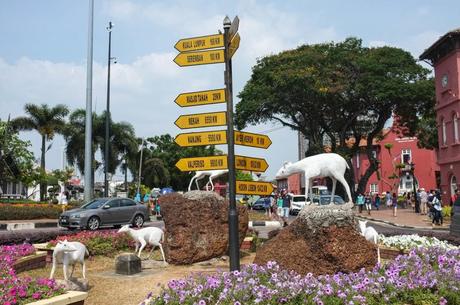 The city is easily reachable from Kuala Lumpur by one of the long-distance buses, which unfortunately stop around 5km away from the historic area, so a ride on a local bus (or by cab of course) in necessary. Going by bus, make sure you ask the driver where to get off, because the bus stops in Melaka have no signs on them for some strange reason. When it comes to moving around the city centre, good old feet will do, but you can always get on one of the painfully kitsch-looking trishaws (I'd say only if you're a fan of loud music, plentiful ornaments, Hello Kitty and the color pink).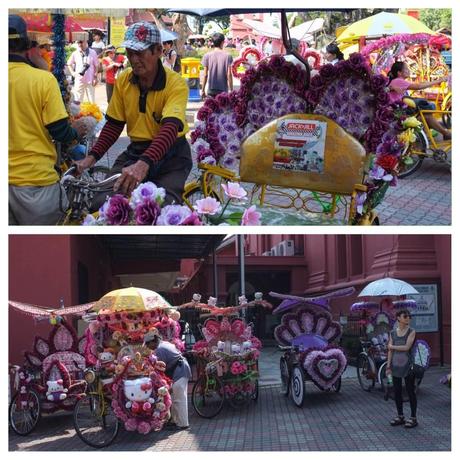 trishaws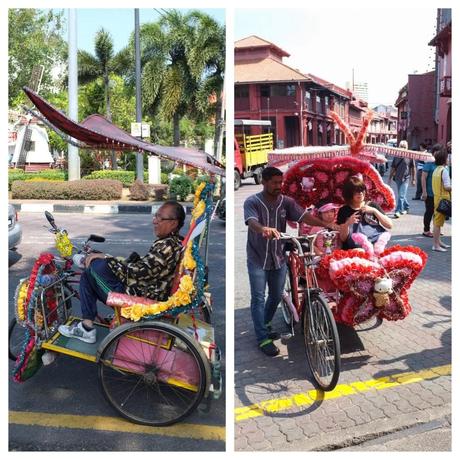 You can also go on a river cruise, but that's another type of tourist attraction I tend to stay away from. I was fully satisfied with just a stroll by the river.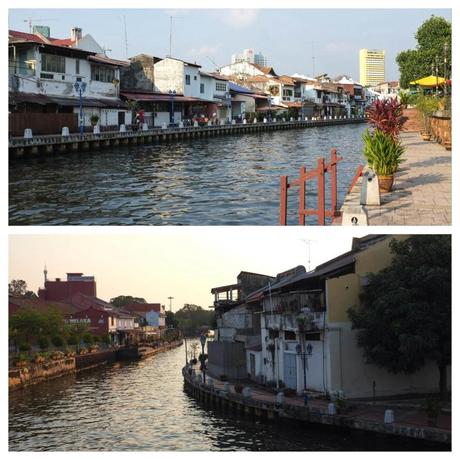 Melaka has a number of museums, but the one I'd recommend is the Baba and Nyonya Heritage House. It is a private property turned into a museum, run by the local Babas and Nyonyas, also known as Strait Chinese (descendants of the intermarriage between the 17th century Chinese immigrants and the local Malays). The house looks like a typical 19th century Peranakan residence, which can be viewed with a tour guide. Another highlight of my stay in Melaka was of course the food, especially the Peranakan cuisine (there are a few Baba-Nyonya restaurants in the heritage area, but they tend to fill up quickly, so make sure you arrive before the crowds). I made sure I tried the local variety of laksa, too.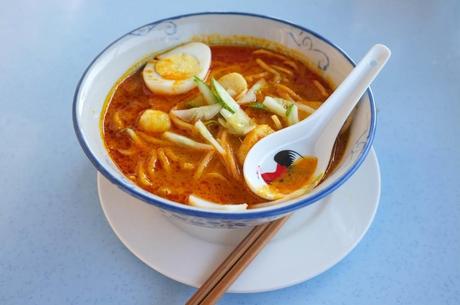 asam laksa
And generally, just like anywhere in Malaysia, there is plenty of food to try almost anywhere you look.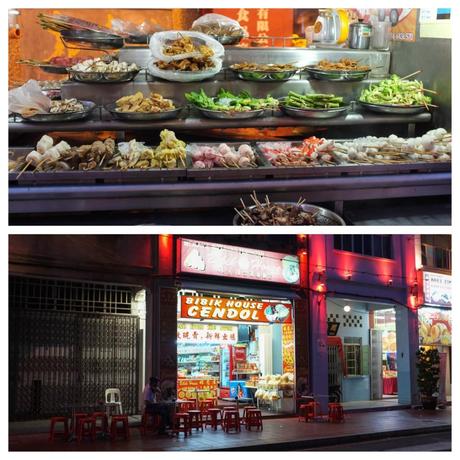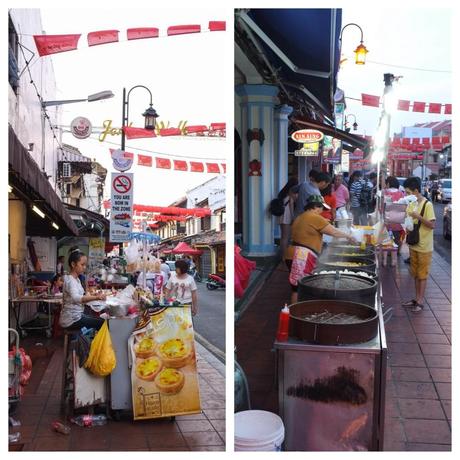 One of the signs of Melaka's multiculturality is the presence of Buddhist temples, catholic churches and mosques in close proximity.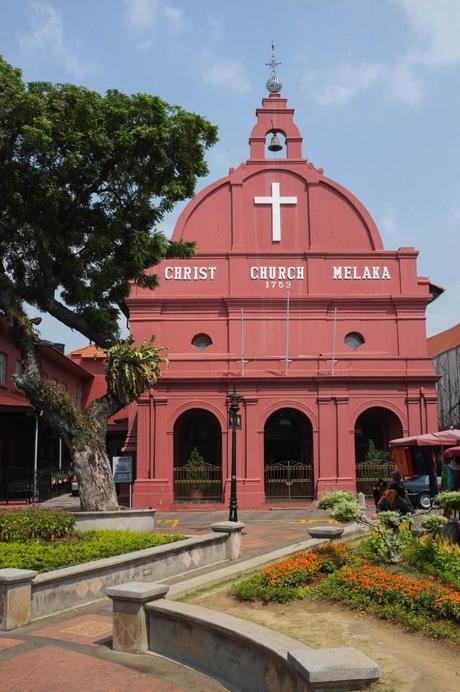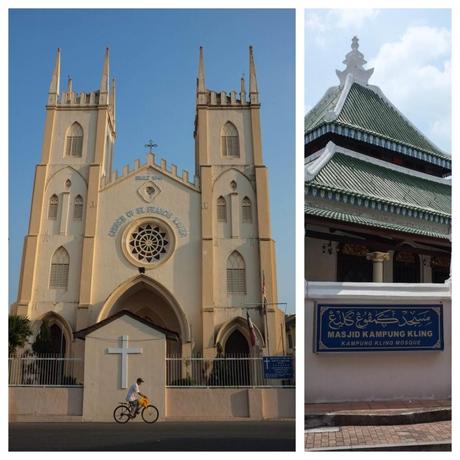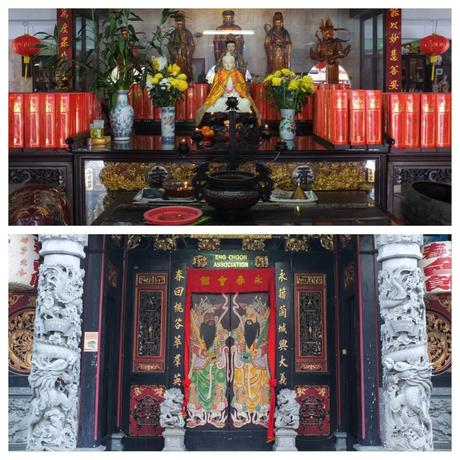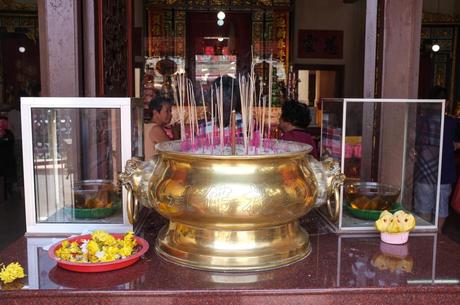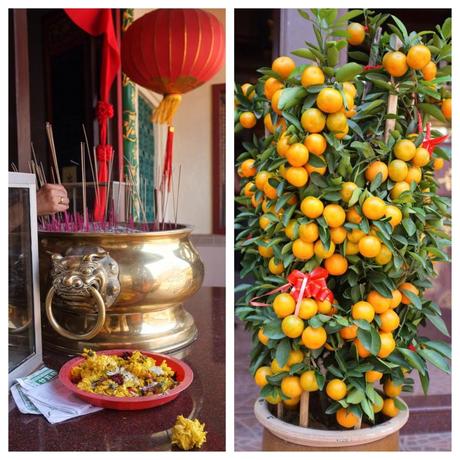 I quite enjoyed Melaka's urban vibe as well, though I couldn't shake the feeling that in many ways it is a second best to Georgetown, Penang (please, spare me, Melaka lovers).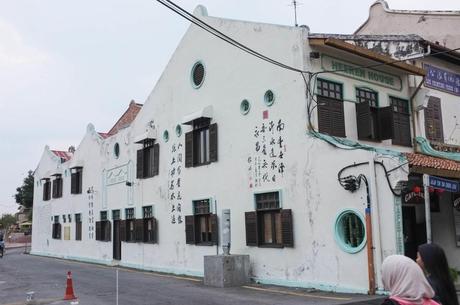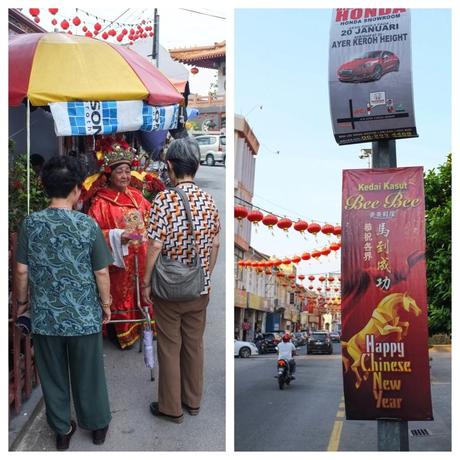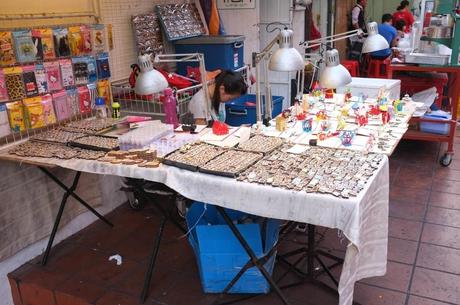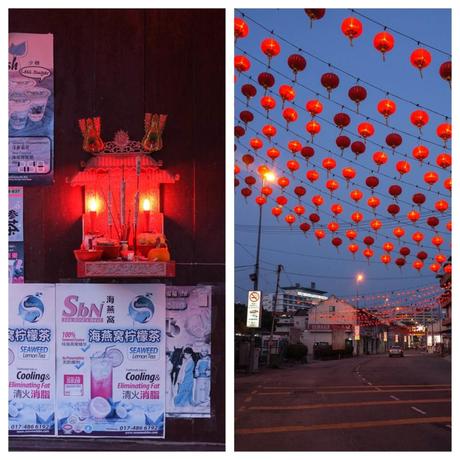 Melaka by night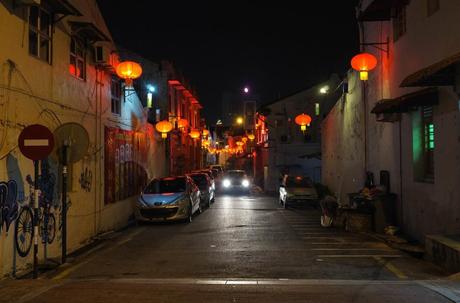 The town was definitely chilled and pleasant enough to spend a few days in, and even more so thanks to a pleasant stay at the Troka Malacca hostel, run by a super friendly and accommodating Kuzman (whose full name is far too long to remember or quote here). Recommended!