Whew long title much?! LOL
I have a soft spot in my heart for Ruby Wing polishes, I love the fact that they change color, it really makes for some unique manicures. I had an idea to use some of their new spring line in a water marble and even though the polishes didn't want to spread I managed to get a halfway decent marble out of it :) 
I started with a base of Essie Blanc so that the colors from the marble would really pop. When that was dry I created the water marble using Ruby Wing In Your Dreams, Ruby Wing Silk Sheets, and Ruby Wing Kitten Heels. I sealed everything in with some Poshe top coat and waited for the color-changing goodness.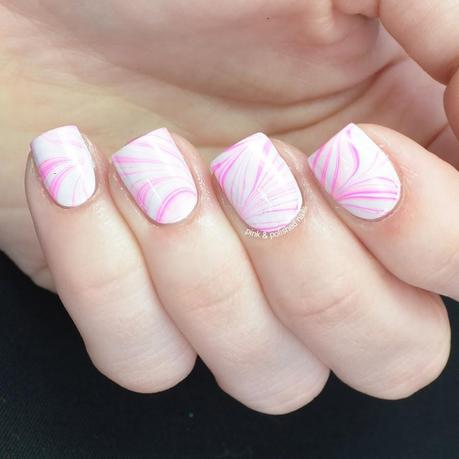 Oh and I thought now would be a good time to show off my ring that my wonderful and thoughtful boyfriend got me for Valentine's Day. It's been getting sized for two weeks now.... thanks mom for giving me tiny baby hands.. I'm a size 5 1/2 LOL! But I love it so much I couldn't help but show it off! I hope you guys don't mind ;)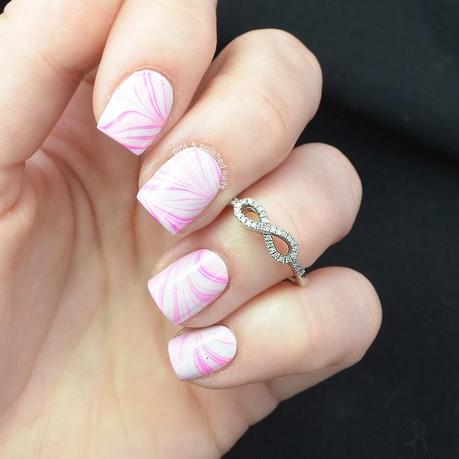 And here it is after I stuck them under a UV lamp!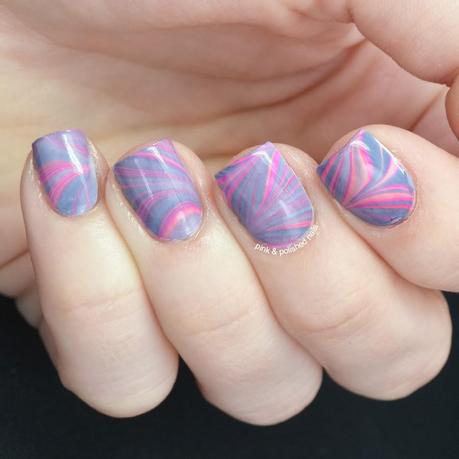 I'm so glad this actually came out the way I pictured it! I wish the polishes covered a bit better, but I think I could have fixed that with some more drops, but oh well too late for that now!
Do you guys love color-changing polishes or what??
Thanks loves :)