Here is a question to consider: "If you were to become critically ill and could not earn a living, would your family cope financially, especially to pay bills, mortgage, and other expenses?"
Believe it or not, falling seriously ill can occur relatively quickly and at any time when you least suspect it. So, by all means, it is better to be prepared than surprised by how significant the financial burden can be for you and the family. So, without further ado, this article by Pacific Prime will focus on the importance of securing critical illness cover for individuals that are the primary providers of their family.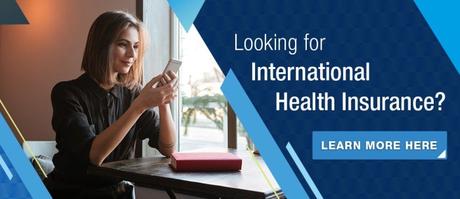 What is critical illness insurance?
Critical illness insurance is a type of insurance that compensates the policyholder with a lump sum payment after getting diagnosed with a specific illness. The payout can be claimed by the policyholder so it can be used to help pay for medical and everyday expenses, as well as supporting the family. As a result, the policyholder can recover without worrying about the consequences of not being able to work.
Examples of critical illnesses that might be covered include:
For each illness, there will be criteria that define when you automatically qualify for a payout; therefore, it is essential to carefully check the terms and conditions of your critical illness policy. It is also worth knowing how the policy defines the disease or condition and if there is a waiting period attached to the plan. Some serious illnesses may not be excluded from the coverage, so make sure to get all the details and highlight any health concerns you may have.
Who needs critical illness cover?
As critical illness cover is designed to offset everyday expenses if you develop a critical illness, you might want to consider coverage if:
You are the breadwinner, a main provider of income to your family;
You have limited savings to use in the event your main source of income stops;
Your employee benefits plan may not provide cover for long term leave due to critical illness.
Factors determining the cost of critical illness coverage
Age
Your age is one of the most significant factors determining how much you will be charged for the critical illness insurance policy. For example, a 30-year-old securing a 20-year term insurance policy will naturally pay less than a 50 - year old buying the same 20 - year term insurance policy.
Health condition and medical history
Your general health is another prominent factor that insurance companies will look at when determining your premiums. Critical illness cover will be much more affordable if you are young, in good shape, with no pre-existing conditions.
Smoker/Non-Smoker
As with all insurance policies relating to health, smoking is known to come with additional health risks such as lung cancer, heart disease, and respiratory problems to say the least. Insurers will consider this high risk and might increase insurance premiums to cover the potential payment. However, bear in mind that insurers may decide not to cover you at all.
Amount of the payout
If you choose to have a higher payout amount, and additional benefits then your premiums will be higher, too.
How much cover do you need?
The coverage is always an individual matter and depends on multiple factors. As a rule of thumb, take into account your general finances and simulate a potential scenario of not being able to pay for those expenses.
Think about how much are your daily expenses such as food, bills, mortgage, school fees, and so on. How much money do you need to pay for these expenses? Will you be able to pay for medical treatments associated with the disease? The answers to these questions will help you generate a solid figure.
You may also want to preempt any increases in medical costs and cost of living, against the effects of inflation by having a higher cover. This offers extra financial security for you and your loved ones that depend on you.
Is critical illness insurance worth It?
Assess the cost of the plan and determine the payout amount that you will receive for critical illness. You can then weigh this against your ability to bear the financial losses on your own without critical illness insurance. If you find that you can't afford the costs related to everyday life and medical expenses without any aid, then critical illness coverage is definitely for you.
Seek professional advice from Pacific Prime
Whether you are looking for insurance plans for yourself or your family, Pacific Prime has you covered. With over 19 years of experience and 12 offices around the world, we serve our clients in over 187 countries. Our team of specialists know the ins and outs of different insurance solutions and can negotiate the best term-plan and price for you.
Contact us today for impartial insurance advice, an obligation-free quote, and a plan comparison!
For more information on the support we provide to our clients, you can visit our reports, guides, infographic and blog pages.