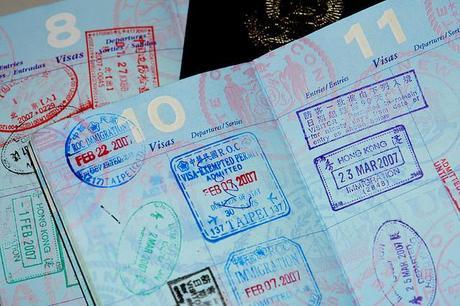 If you're heading off abroad, passports are one of the most important considerations for booking your honeymoon – not least, it's vital that your passport is current and valid so that you can actually travel. It's also really important to make sure that you qualify for any necessary visas needed by your destination before you travel. Here's our handy checklist to making sure you're well-prepared for your honeymoon destination:
Passports
Ensure that your passport will still be in date by the time of your honeymoon. Many countries insist on your passport being valid for at least three months beyond your dates of travel, so make sure you check entry requirements and consider renewing your passport if it's coming to the end of its life.
Make sure you have blank pages. This isn't likely to be an issue if you're traveling on a UK passport to the EU (as it won't get stamped) but some countries – particularly South Africa – insist on there being at least two blank pages, and you may get turned away by your airline if you don't have enough room for your visa/entry stamps to go in.
Make sure your booking is in the same name as your passport. If you're changing your name when you get married and want to book your honeymoon in your new name, you'll have to update your passport to your new name before traveling (this can be done before you get married).
If you're honeymooning with your children, they'll also need their own passports.
Visas
Check what the visa situation is for the country you are traveling to as early as possible – the Foreign and Commonwealth Office is a good first port of call for finding out the entry requirements for the country you are visiting.
Know whether a visa is required in advance or on arrival. If the former, you might have a specific time period in which you can apply for one.
You may need passport photos for your visa, so again will need to check the situation – they're sometimes required for visas-on-arrival as well. For these, you might also need to pay for your visa in a certain currency, so will need to make sure you have the right cash with you when you travel.
Photograph © J Aaron Farr