I finally received my Happiness Planner for 2016! I ordered it a few weeks ago but because they were waiting on a shipment I only received it yesterday. But I am so glad I've got it now - is it possible to be in love with a diary?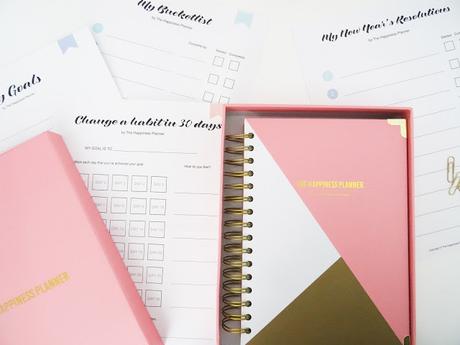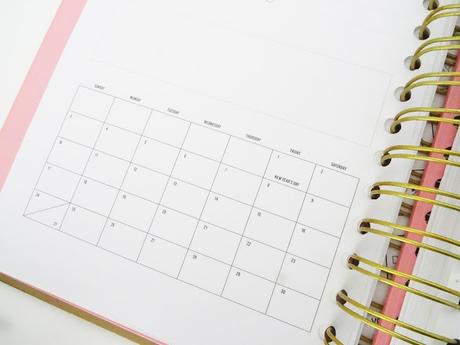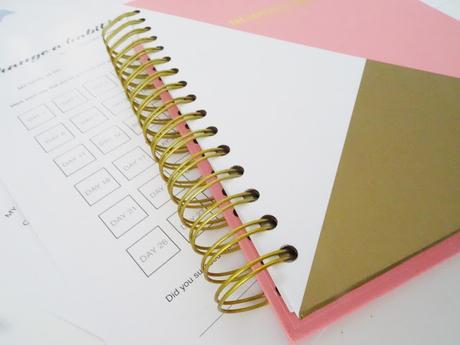 I originally found this diary half way through last year so was so happy when I ordered one at the beginning of 2016. The colours are perfect - pink, white and gold in a geometric design ticks all the right boxes already, let alone what's inside.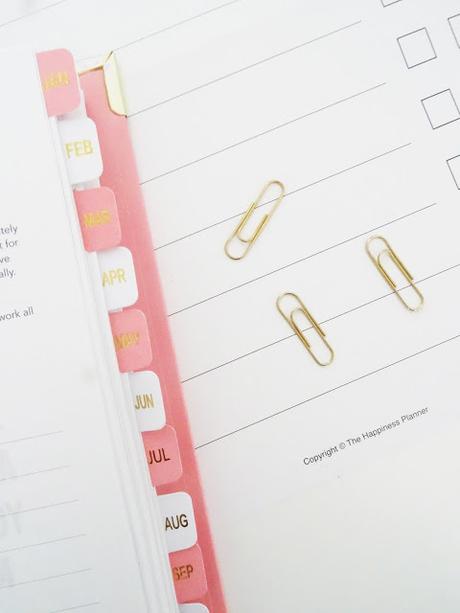 I had a good look through the pink box it comes with to find a pack of three gold paperclips, and 4 pierces of thick A4 paper, which were all different. It includes - My Bucket List, My Goals, Change a Habit in 30 days and My New Year's Resolutions. These pages are really nicely designed with little tabs at the top of each page all in pastel colours.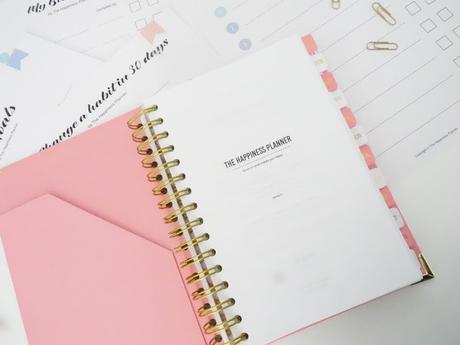 Inside the diary itself is also really well designed and pretty. The gold accents are perfect with the pink and white along side it, even the month tabs have gold writing on them!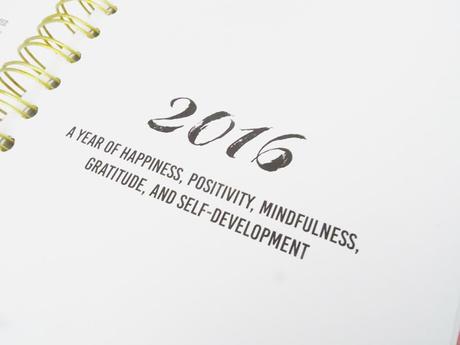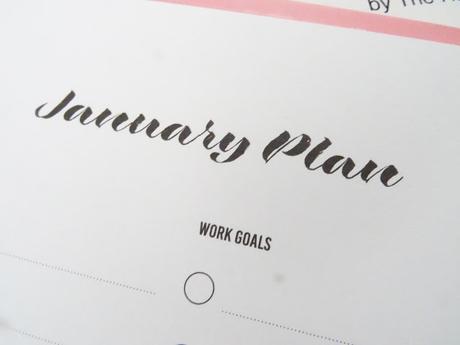 Each month has it's own page dedicated to the plan for the month, which I think is so helpful. As you may have seen all the Buzzfeed posts growing up is hard and no one knows where they are going...well this is going to make that the tiniest bit easier. Well that's what I'm telling myself anyway!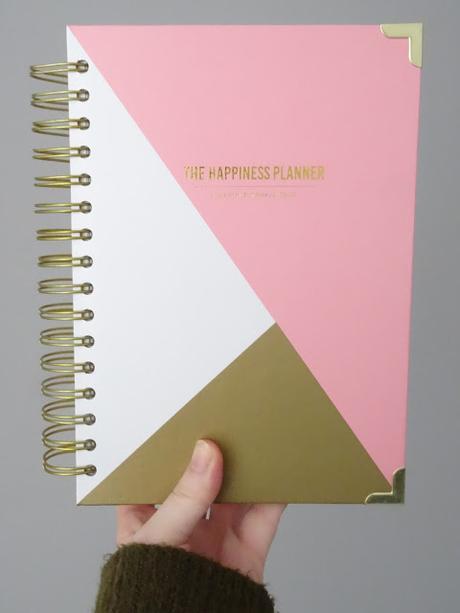 I've recently started a Youtube Channel so if you want to see the diary on video then please watch, like and subscribe. 

x