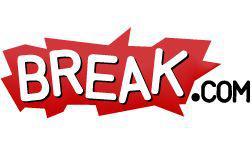 So far Google+ has been a great success. But there are many who do not understand what is it about. They say it is just a copy of Facebook. Others say it is way better and friendly user than Facebook.
Despite the opinions, Google has done a great job with its social network by allowing users to organize in a much easier way their contacts and shared information.
The following video is from Break.com and they explain in a funny way what is Google+ and what you can do with it.
I hope you enjoy it a lot and that your doubts will be answered with this cool video.
And the lyrics:
Check my email, got an invite
To a website I don't know
Looked like googlebuzz at first sight,
But my friend said that's a no.
Why did we need, another social network?
Doesn't Facebook work alright?
A new thing for me to learn
This could take all night, Look out!
What is this google +
I don't Need google +
There's another +1 and another +1
What is this google +
Hey, Why's this red thing here?
Go away google +
You want me to put my friends in circles
But circles are for squares
Everday's like Sophie's choice
Trying to choose which friend goes where
But No Parents, or Ex-boyfriends…
Can get in without invites
And when I drunkenly post that he's cute
I can edit it later that night – whoa
I kinda like google +
Can't believe I'm on google +
Oh another hangout, and another hang out
I dig my google +
Hey, old high school friend
You can't join my google +
Friends add me, without me adding them
That feature's really nice
Randos
Uglies
my pot dealer
and all these friend's I've never liked
No one knows, my circle names,
So even good friend's get handpicked
Do you make it into my main feed
or do I add you to my circle of pricks