I have been missing in action for the outfit posts lately. I am so sorry. I have no time to grab the camera and take a photo. I also don't have the time to put watermarks on my photos. Dang! I am hell of a busy person. Nevertheless, I have good news for everyone who loves fashion.
Just recently, I found this ultimately elegant fashion community in the web. It is StyledOn.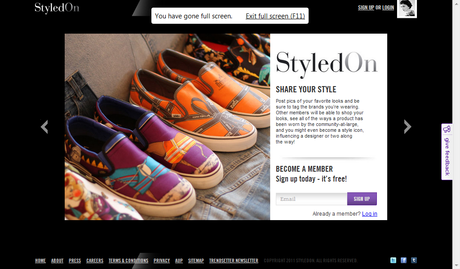 Upon knowing about the site, I immediately signed up for an account which is superbly simple and easy. I instantly fell in love with the design of the whole site. It does not look like a social network at all. It is elegantly created for fashionable people. The great thing about it is that you can follow some of the greatest fashion brands – from Yves Saint Laurent to Louis Vuitton. You can also post your looks and add inspirations, tap the objects that you really want, etc. Of course, you will be able to link your Facebook, Twitter, and Google accounts into your profile.
Here's how the profile page will look like, btw.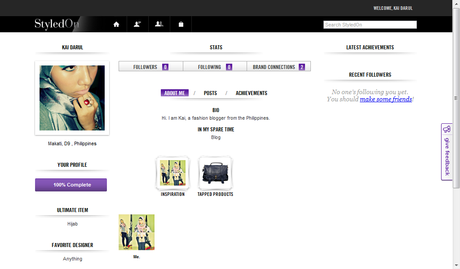 And this is the dashboard: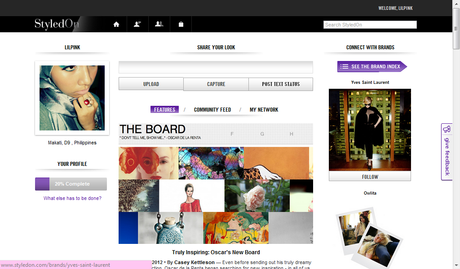 I will definitely explore more out of this site. So, what are you waiting for? Check on the site already! It's worth it.