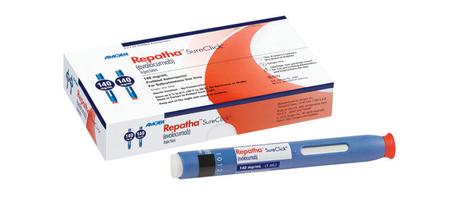 Imagine a new injectable drug that drops cholesterol to incredibly low levels. People thought it might result in a virtual immunity from heart disease, thus pricing them at an astonishing $14,000 per patient, per year.
There was only one problem - there was no proof that the drug actually did anything good except lowering cholesterol.
The new drug evolocumab, a PCSK9 inhibitor, has still been called a huge advancement in the battle against heart disease and stroke. This exclusively because of its ability to dramatically lower the "bad" LDL cholesterol. The question is whether this truly is a revolutionary advancement for people's health - or not?
Now we know.
"Bad" LDL cholesterol
Below is a graph showing how effectively the drug lowers LDL cholesterol - and it's truly astounding. The cholesterol of people who take this drug hits rock bottom in comparison to placebo. So if LDL is the cause of heart disease, taking this drug should almost make it hard or even impossible to die from the disease.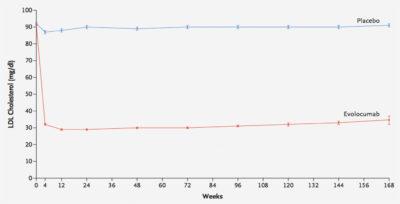 So what are the effects on heart disease? A few days ago the first study to adress this question was published in New England Journal of Medicine. Does dropping LDL like a rock work as well as it should?
Heart disease
Below you see the red line for evolocumab and the blue line for placebo, regarding the risk of anything related to heart disease, like a heart attack or hospitalization for heart problems: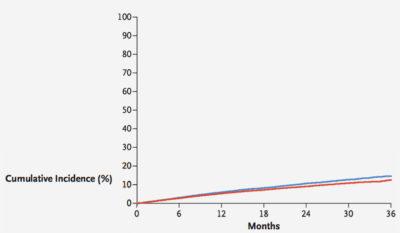 Not too impressive. No immunity. In fact, being treated with the drug for three years resulted in just a two percent chance of getting any tangible benefit, like being saved from one heart attack or one hospitalisation. Thus 98 percent of people taking the drug for three years (at a cost of $42,000) had no obvious benefit.
And what about the risk of heart-related death or all-cause death in the drug vs. the placebo groups? There was no significant change. In fact, in both cases mortality actually increased somewhat in the drug group (1.8 vs. 1.7 %, and 3.2 vs. 3.1 %) - albeit this was far from statistically significant.
Bottom line
So what about the high hopes that this would save the world from heart disease? Did not happen. A lot of people likely got very disappointed. Just look at the stock price of Amgen (the manufacturer of the drug) as this piece of news was released: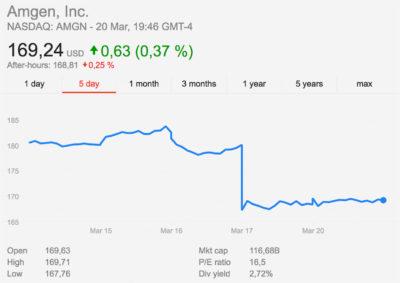 So to put it simply - these new cholesterol lowering drugs (PCSK9 inhibitors) are far from revolutionary, when it comes to what matters most. The price is jawdropping, as is the effect on LDL cholesterol.
But the effect on heart disease? Meh. And the effect on mortality? Close to zero, perhaps negative.
Links to the study and articles